Sterling K. Brown is joining Season 3 of your OTHER favorite show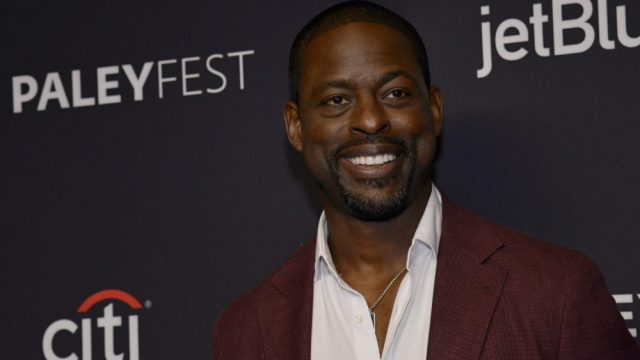 Today in marvelous casting news, Sterling K. Brown will be joining the cast of The Marvelous Mrs. Maisel for its third season. After months of speculation—and campaigning from Maisel star, Rachel Brosnahan—the This Is Us star confirmed his appearance in the upcoming season of the Amazon hit series.
Brown announced his casting in a video posted to Twitter, where the Black Panther actor discussed his impending departure from California as he heads to the East Coast, where Maisel films.
"I'm Eastward bound. I'm going to do a little TV show, maybe you've heard of it: The Marvelous Mrs. Maisel," Brown said. "The Palladinos were kind enough to write a little something for your boy, and I said yes. So, stay tuned. I'm getting together with Midge and it's going to be awesome.
While the Emmy-winning actor's role is being kept tightly under wraps, Deadline reports he'll have a three-episode arc on the show.
Back in January, Brown first expressed interest in working on the series after being approached by Brosnahan on the SAG Awards red carpet, just days after she told Entertainment Tonight the Predator actor was her dream guest star.
Revealing himself to be a massive fan of the '50s-set comedy-drama, Brown opened-up to ET about his love for Maisel and series creators Daniel Palladino and Amy Sherman-Palladino.
He said, "The show is done at such an incredibly high level. It's so funny, and it's so full of heart. It's so specific. Like, I love the specificity of the world, and I would love to step in that. The Palladinos are so clear in what they're doing. You know, that's the type of people you want to work with."
The Marvelous Mrs. Maisel was picked up for a third season in May 2018—several months before its Season 2 premiere—and is currently in production. Amazon Studios has yet to set a release date for Season 3.