Sterling K. Brown keeps all his awards in his garage, in case you were wondering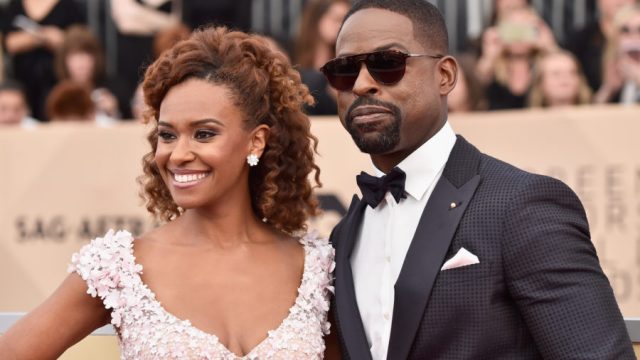 This is Us actor Sterling K. Brown arrived on the red carpet for the 24th annual SAG Awards with one of the greatest revelations yet: he keeps his awards in the garage, in case you were wondering. Brown is nominated for an Outstanding Performance by a Male Actor in a Drama Series and Outstanding Performance by an Ensemble for NBC's This is Us.
Brown told Giuliana Rancic on E!'s Live from the Red Carpet: "They're all in the garage, but they look nice." Stay humble, Sterling. Stay humble.
Brown won the 2018 Golden Globe and 2018 Critics' Choice Award. The This is Us actor made history by being the first African-American actor to win a Best Actor at the Golden Globes.
Here's to many more wins for Brown! That garage shelf isn't going to fill itself.