Sterling K. Brown had some moving things to say about the power of representation in "Black Panther"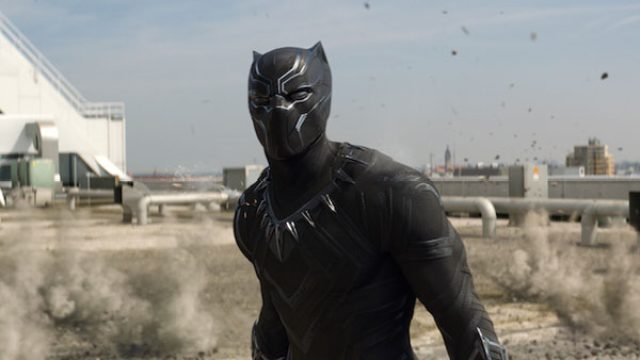 Marvel's Black Panther movie comes out in February 2018, and we can't WAIT. Actor Sterling K. Brown is pretty pumped about it too. Brown will appear in the film as N'Jobu with a dream cast including Chadwick Boseman, Angela Bassett, Michael B. Jordan, and Lupita Nyong'o, to name a few incredibly talented actors.
He said it's so, so important to have black superheroes, and we couldn't agree more. Brown also talked about growing up admiring Christopher Reeve as Superman and Michael Keaton as Batman. But he saw no black superheroes on screen. Now, that's changing.
"I get to take my kid to go see a black superhero movie and he gets to see an image of himself as the man. Chadwick Boseman looks like me. He looks like my son."
Boseman's Black Panther first appeared on screen in 2016's Captain America: Civil War. And the original Black Panther comic book character debuted in a 1966 issue of Fantastic Four.
Brown said he didn't have "a huge part" in the new movie, but that it was a "good part." He expressed excitement at just being involved in such a pivotal project. He also told the story of meeting with executive producer Nate Moore to talk about appearing in the movie.
"I said, 'Listen, I've been practicing my Wakanda. I know you've already got the titular characters taken care of, but how can I be down? Because man, it's a black superhero,'" Brown said. "It's huge."
Black Panther will surely spur a new swath of superhero costumes — ones that Brown hopes will appeal to kids everywhere, regardless of race.
"I can't wait to see little white kids dressing up as Black Panther," he said. "It's friggin' dope!"
Diverse representation in these massive superhero franchises is so important. They draw millions of eyeballs to the screen, so it's vital that creators and executives are always thinking of ways to improve the visibility of marginalized groups. Because everybody deserves a kickass superhero who looks like them.