Stephanie Meyer's dream Twilight cast list resurfaced, and this movie would have been SO different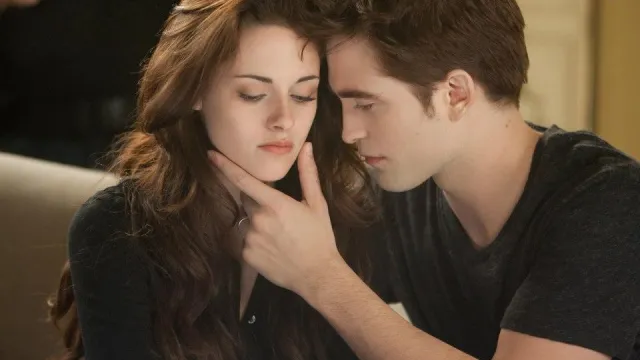 It's officially been 10 years since the first Twilight movie was released in theaters. Since then, Robert Pattinson and Kristen Stewart have become synonymous with Edward Cullen and Bella Swan, their faces plastered over every form of Twilight merchandise imaginable. But apparently, Stephenie Meyer's original dream cast for her vampire saga was decidedly different—and her top picks for the movie's leads would have changed the fabric of the Twilight universe as we know it.
BuzzFeed News' Jenna Guillaume unearthed Meyer's fantasy casting in a 2007 post from the author's website. The writer compiled her list just after Summit Entertainment optioned the rights to her book, where she added that, of course, she didn't have any actual say in the casting process.
So who did Meyer want to play her star-crossed lovers?
Looks like she originally favored Henry Cavill (aka Superman himself) to play Edward Cullen. However, as Meyer noted in her post, Cavill was 24 at the time, and too old to play the eternally 17-year-old Edward. In his place, she suggested Tom Sturridge and Logan Lerman (who would later go on to portray Percy Jackson). Meyer also included the most popular fan choices, which ranged from Hayden Christensen to My Chemical Romance singer Gerard Way. Fans even voted for Pattinson.
Can you imagine Cavill as Edward though? We kind of can.
For Bella, Meyer's first choice was Emily Browning, who played Violet Baudelaire in 2004's A Series of Unfortunate Events.
She also suggested Ellen Page and Danielle Panabaker (who Meyer had seen in the Disney movie Sky High). Fans, on the other hand, thought Alexis Bledel, Rachel McAdams, and Anna Paquin could play the part.
Meyer had picks for several other roles, too. She recommended Tyler Posey, rather than Taylor Lautner, to play Jacob Black, for example.
Meyer's fantasy cast also included John C. Reilly as Charlie Swan (a role that went to Billy Burke) and Sons of Anarchy star Charlie Hunnam as Carlisle Cullen. Her first pick for Alice was She's All That star Rachel Leigh Cook, and she wanted John Stamos (yes, really) to play the vampire villain Laurent, although Edi Gathegi was ultimately cast.
Yes, we're going to need a minute to process this.