Stephen Hawking gave the most beautiful final gift to the people of Cambridge, the city where he lived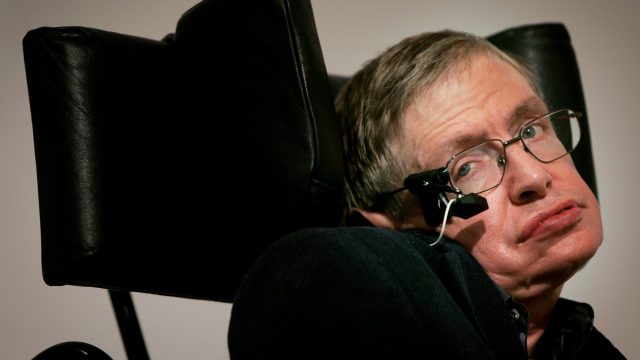 It's still hard to believe that Stephen Hawking is gone, but he's already left a beautiful legacy behind — and he's making the world a better place even after his death. This weekend, Hawking posthumously gave the people of Cambridge, England an Easter lunch, truly proving how much he's changed people's lives, not just in the city where he spent much of his life, but all over the world.
U.K. charity FoodCycle works to help provide meals to hungry people in Cambridge three days a week, along with their volunteers, who prepare the food. On Saturday, Hawking's family donated the food as a final gift from the legendary scientist, which helped feed people who otherwise wouldn't have had a special meal to mark the holiday — or even a meal at all.
According to iTV, the meal fed 50 people on the same day as Hawking's funeral, but the amount of money they donated could still potentially feed "hundreds of guests" several meals.
It goes without saying that Hawking will never be forgotten, but this is just another item to add to the list of reasons why. FoodCycle has already tweeted their thanks, adding that they "had a little cheer" for Hawking before leaving for the day.
Alex Collis, regional manager of Cambridge's FoodCycle branch, told iTV:
"Lucy Hawking contacted me and mentioned that the family would like to make a donation so that while the funeral was taking place people would be sitting down to a hot meal 'on Stephen'. It was a really kind gesture that I think fitted well with the sympathy Prof Hawking felt for people who were having a tough time of things."
Collis also shared a photo of the note that came with flowers provided along with meal:
It was such a truly sweet gift from Hawking and his family, and it seems to have helped an amazing cause, since Collis said all people are welcome to attend FoodCycle's meals, no questions asked.
The world is definitely a better place for Hawking having been in it. After this gesture, there's absolutely no doubting that fact.