How did Stephen Hawking die? Here's what we know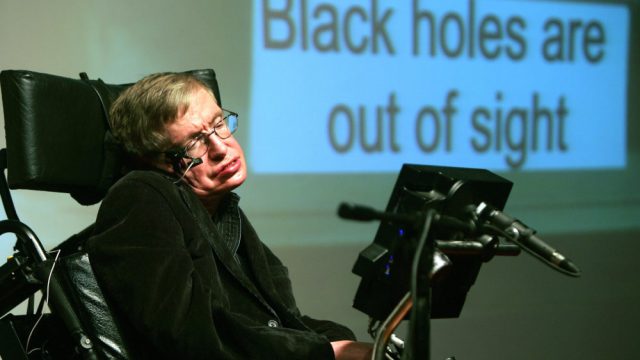 The world lost one of its brightest minds this morning. Stephen Hawking died today, March 14th, after accomplishing several lifetimes worth of work. Over the course of his 76 years, Hawking explored the properties of black holes and made revolutionary findings. He was the author of A Brief History of Time: From the Big Bang to Black Holes, a book which sold over 10 million copies and inspired its own documentary. He was a Cambridge University physicist. He was even the subject of The Theory of Everything, a film that attempted to capture the brilliance of his life.
Still, one of the most extraordinary things about Hawking was that he accomplished so much with a very specific set of health constraints. Hawking was diagnosed with Lou Gehrig's disease, also known as ALS, in 1963, and the doctors who diagnosed him told him he had mere years to live.
Though Hawking's cause of death has yet to be confirmed, it's likely it was connected to his ALS, because it's a progressive disease with symptoms that worsen over time. According to WebMD, respiratory problems cause most people with the disease to pass away within five years of their diagnosis. Hawking lived with the disease for nearly five decades.
"I try to lead as normal a life as possible, and not think about my condition, or regret the things it prevents me from doing, which are not that many," he wrote on his website. "I have been lucky that my condition has progressed more slowly than is often the case. But it shows that one need not lose hope."
Our hearts are with Hawking's three children, Lucy, Robert, and Tim, and all his friends and loved ones today. He will be missed.