Stephen Colbert and Steve Martin's song about friendship is too funny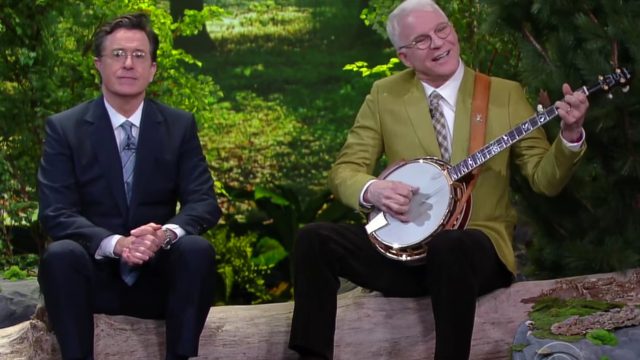 Stephen Colbert considers Steve Martin one of his good friends, and how could he not? They have the same name, the same sense of humor, and the same musical talent. That's why the two sang a duet about friendship on The Late Show . . .  but the song didn't quite go as planned.
The two began the super catchy song on good terms, singing about the joys of friendship, specifically, their friendship. Or so Stephen thought. Turns out, while Stephen was dedicating his verses to the iconic man sitting next to him, Steve Martin was singing about someone else: his actual best friend Gary.
This was heartbreaking for Stephen, who learned that many of his TV friendships weren't his friendships in real life. However, both Steve and Stephen overcame this realization together, and if that doesn't sound like the beginning of an awesome friendship, we don't know what does.