Um, Stephen Colbert was a hot dog vendor at a Cubs game because he's seriously awesome
We all know Stephen Colbert is awesome, but he just upped his awesome/amazing/hysterical persona by posing as a hot dog vendor during a Cubs game, reported NBC Chicago.
I mean, what's not to love about him?!
A few days ago, he and First Lady Michelle Obama hung out in a pillow fort, and then there's his "Big Questions with Bigger Stars" segments, with people like Tom Hanks. NBD.
But, for now, the hot dog vendor takes the cake — or mustard, as it were.
You have to see it to believe it, right?!
The clip was shown during Thursday night's episode of The Late Show, reported Time, and it was filmed during the September 17 Cubs game, said Uproxx. (Of all times for me to actually have been in Chicago and not go to that game! Lesson learned.)
And, ICYMI, even though Colbert's from South Carolina, he's no stranger to Chicago. He attended Northwestern and performed improv with Second City.
Seeing Colbert's transformation into a Chicago hot dog vendor was like watching Undercover Boss.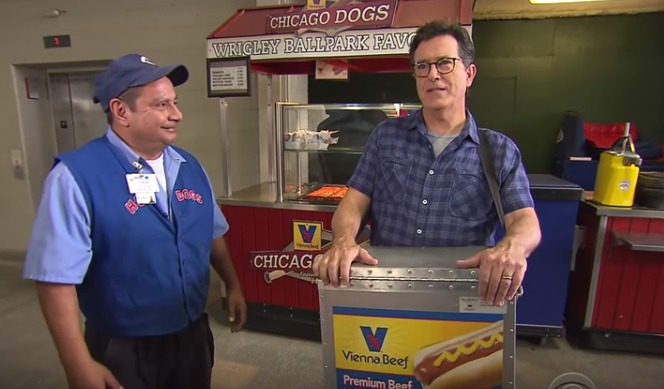 Fun fact: Rocco Caputo, the hot dog vendor here next to Colbert, has worked at the ballpark forever and was actually in the Wrigley Field episode of Undercover Boss.
Then came the disguise.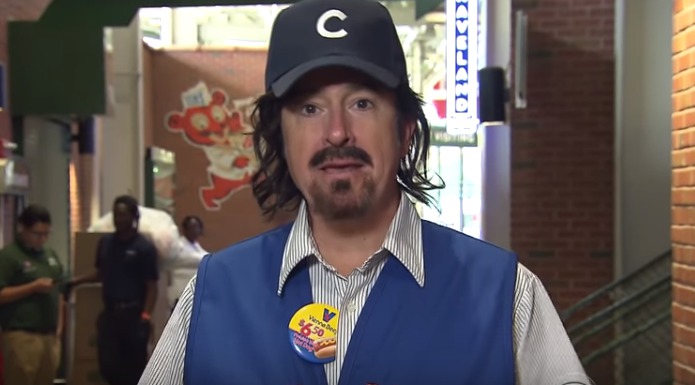 And sunglasses as an added touch.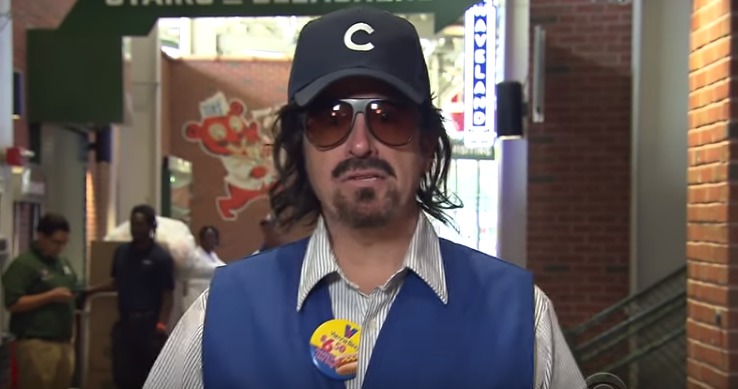 And a lanyard, of course. Have to make it official, right?!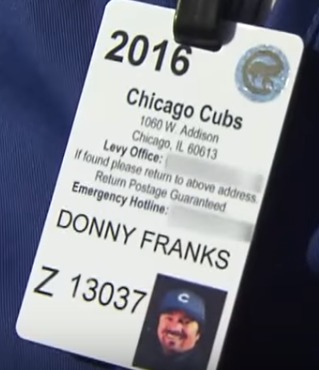 And let's not forget the Chicago accent Colbert mastered, too.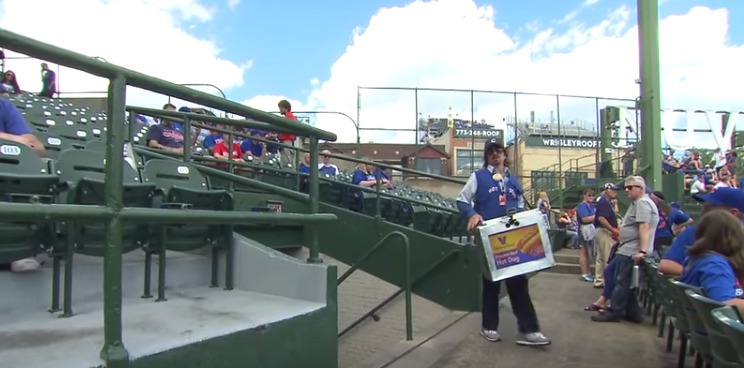 Colbert played "Donny Franks" and yelled out catchphrases like:
"Hot dogs! Everybody's a wiener, come on, step right up!
And:
Get your hot dogs while you can — life is short!
He looked like a whole new person… albeit one who was followed around by a camera crew, said The Washington Post.
Colbert also threw out the first pitch, and seemed to fool everyone.
He is so good as Donny, amirite?!
And people ate it up, so to speak.
You can watch the whole clip here:
https://www.youtube.com/watch?v=TuKsUM56WKs?feature=oembed