The sister of late comedian Harris Wittels talks to us about Harris Phest and the performance space she opened in his honor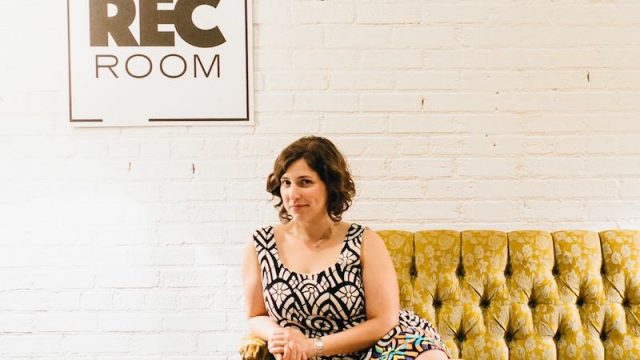 We lost one of the brightest and most beloved comedians to ever make us laugh when Harris Wittels passed away from a heroin overdose in February 2015. Though he departed at just 30 years old, Harris left behind a legacy as a prolific writer and performer. While a staff writer and executive producer on Parks and Recreation, he also portrayed the perpetually stoned and wildly incompetent animal control worker with his same name. He coined the term, "humblebrag," now a ubiquitous part of our lexicon — and even published the book Humblebrag: The Art of False Modesty. In addition to leaving his mark on numerous TV comedies, we can still listen to his hilarious and brutally honest podcast interviews. Posthumously, we can see his influence in Aziz Ansari's Master of None.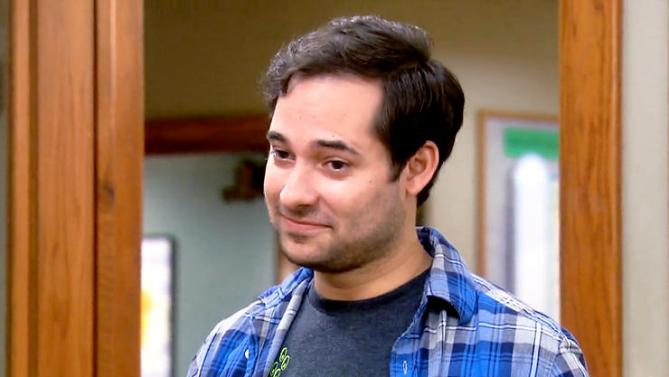 Harris's mother, Maureen Wittels, and sister, Stephanie Wittels-Wachs, have always been open about their pain, writing beautifully about their grief. Then, Stephanie quit her full-time job teaching at an arts high school to co-found a performance venue in honor of her late brother in their hometown of Houston, Texas. She called it Rec Room (named after Parks and Rec) — and you can find nods to Harris everywhere you go.
Open since June 2016, Rec Room provides an accessible and welcoming artistic space where comedy, improv, theater, storytelling, and any kind of performance (like staged readings of My So-Called Life) can live. Rec Room Arts is a non-profit that she and her partner, Matt Hune, created to produce all of the shows at Rec Room. The non-profit is also responsible for their teen summer classes and their artist residency program.
Tomorrow, April 20th, is Harris's birthday — and Rec Room is throwing Harris Phest at nearby 8th Wonder Brewery to celebrate his incredible life; the event will be filled with performances and plenty of references to Harris's favorite things (including Phish and Chili's nachos).
All of the money made at the event will be going to The Harris Wittels Fund, a scholarship benefitting students at his former high school.
I was able to speak with Stephanie about Rec Room, Harris Phest, and her brother's legacy.
HelloGiggles: Can you talk about how Harris's passing inspired you to change career directions and start Rec Room?
Stephanie Wittels-Wachs: I taught acting for a very long time at the high school where Harris and I both graduated from, actually. We were in the theater program at the High School for Performing and Visual Arts here in Houston. I loved teaching, I loved the kids — mentoring them and watching them grow. I had a daughter in 2014, and around the same time she was born, Harris was going to rehab for the first time. It was a really tumultuous time for our family…Once Harris passed away, to say that I went into a depression is sort of an understatement. I totally shut down for about a year.
During that time, I actually wrote a book that's going to be published next summer. But doing all of that — going through the process of grieving — I just kind of went through this existential, awful crisis. After a year, I remember distinctly thinking, "Oh my god, I get it, we're all gonna die. It's just a fact. I cannot waste one more second doing something that I don't want to do."
In a weird way, it kind of turned around to be this sort of inspiring thing that happened. I wasn't afraid to quit my job. I just wasn't afraid because I didn't care. (laughs) I thought, I don't care if it fails; that's not the worst thing that could happen — I've lived through the worst thing that could happen.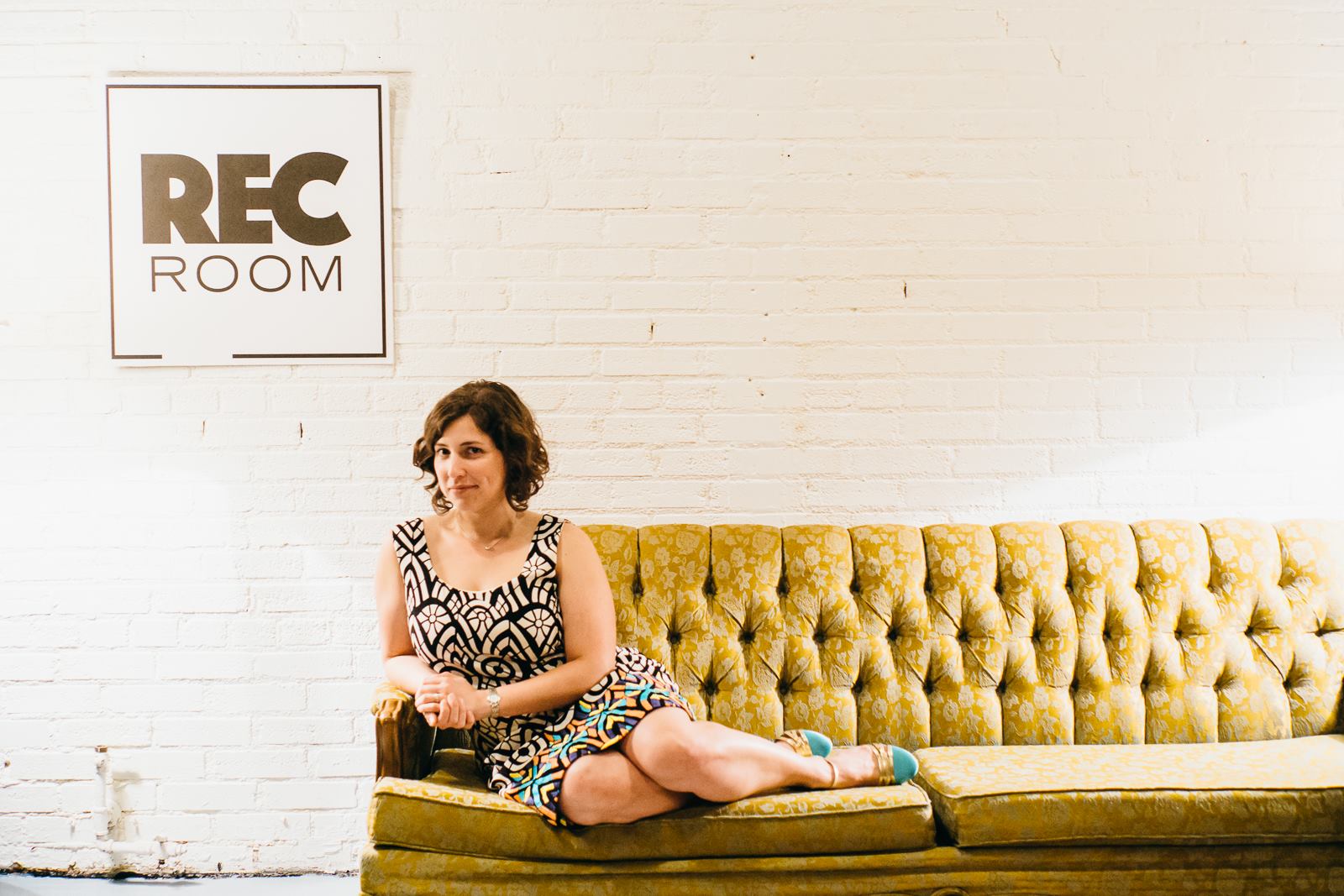 Also, my brother was somebody who lived to the extreme. Obviously, it was the thing that made him awesome, but it led to his demise. He did whatever he wanted to do whenever he wanted to do it. It was how he lived life. I had talked to my partner about doing this space, like, 10 years ago before I started teaching. It's what I wanted to do, but was afraid to do. All of these events culminated in me quitting my job and opening this space.
HG: I know that there are a lot of nods to Harris all around Rec Room.
SWW: We called it Rec Room as an homage to Parks and Rec. Harris paid for the deposit. (laughs) He has been so integral in this happening…But everything that's so exciting is also really sad, because I can't share it with him. It's been this really amazing experience, and also really painful. But I think Harris would love this space and go crazy over it.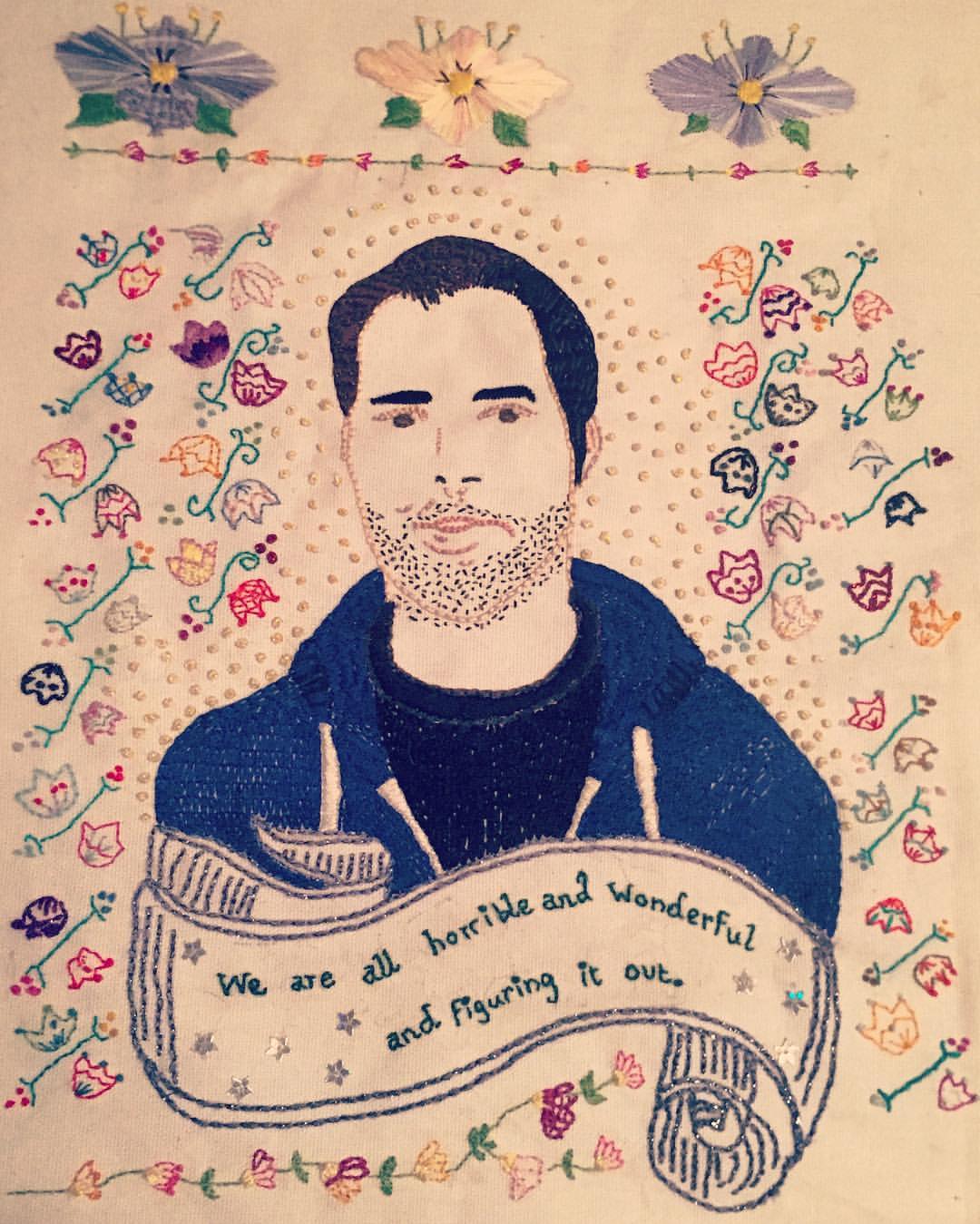 I actually have a needlepoint picture of him hanging in the bar in our space with his quote: "We're all horrible and wonderful and figuring it out." I feel like he is very much here. Obviously "Rec" is everywhere, and we have his picture. On the freezer that has all our beer, we have the little Harris-logo-Phish-sticker thing. Everyone looks at it and you'd think we like Phish, which we don't. (laughs) We have six residents who work with us, and four of them are comedians. And it's really important for me to keep comedy in this space. Every Sunday night, we do a live podcast in the bar, and [podcasts] were a huge part of Harris. I think he would be really proud of the programming that we're doing here. And obviously, Harris Phest is something that we're developing right now as well.
HG: Can you tell us about Harris Phest?
SWW: There's gonna be a live Phish cover band… I might leave early actually. (laughs) Harris took me to a Phish concert at Coney Island where Jay-Z actually came out and performed — but that was enough for me. He also made me go to a String Cheese Incident concert — he was constantly trying to get people [into that music]. He loved it.
It's going to take place at brewery really close to the space, and the three guys who own that brewery are Harris's three best friends from childhood…I think they're gonna be brewing a special beer called the Humblebraggot. (laughs) People are gonna be reading Harris's best tweets. And then we're gonna have some local comedians perform, and there will be excerpts read from some of his Parks and Rec scripts…It'll be the first year, so it's short and only one evening. I had thought about this back in September and reached out to Harris's friends in LA — and not one of them told me no. They're all so on board with doing it…We'll get a birthday cake and Chili's nachos, because he really liked Chili's nachos.
Hopefully, it can just be a celebration of him, and we'll repeat it every year, and then donate the funds to his scholarship at the high school where we graduated from…Everyday is hard, but on his birthday, it's like, lets do something fun. We need to honor who he was.
HG: How do you see the lasting impact of Harris's comedy and creativity in your work everyday?
SWW: I get messages all the time from people who want to talk about Harris. Whenever I've written a piece about him, I just get flooded with people who are either like, "I wanna talk to you about your brother and how amazing he is and how he saved me," or people who are like, "Whenever I feel like I wanna die, I listen to his podcast and it brings me up," or "I had a brother who also passed away from a drug overdose and you have saved me." That part is just amazing to me.
In terms of the comedy stuff, we have this scholarship program at the high school where I taught and where we both went to school, The Harris Wittels Fund. And we created it for high schoolers who want to go into comedy, film, or television. We give them summer training scholarships and college scholarships. And there is so much money in that fund, so many people have donated to that. Each year, my family gets to read these essays from students who loved Harris or love comedy. We get to see people who want to follow in his footsteps, which is awesome.
Yesterday, I sent out an email to our community here, asking if anyone would be interested in doing performance pieces for Harris Phest, and everybody immediately responded yes. In his life and in his death, he is inspiring people to do what they want and be funny and ambitious and creative.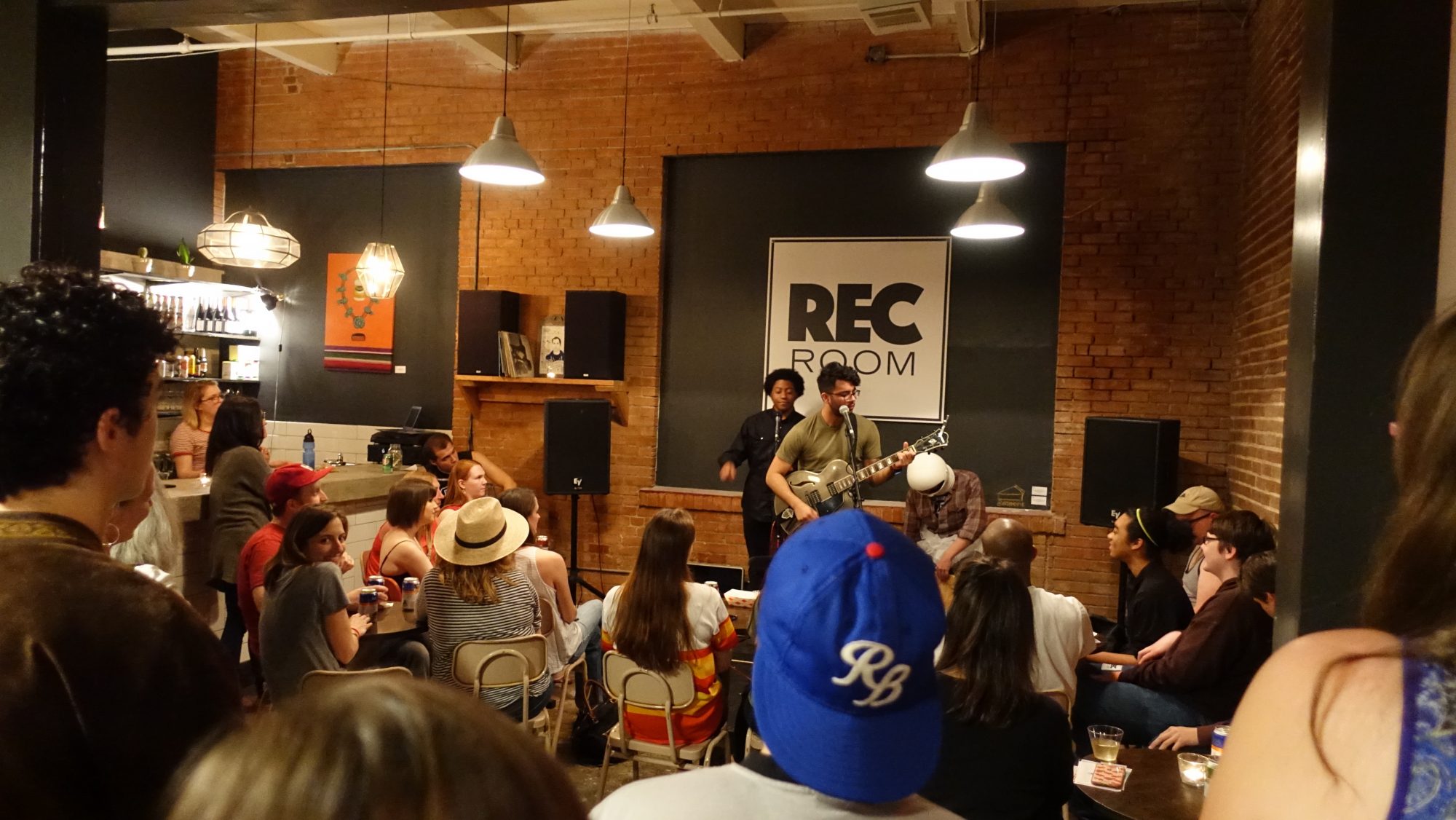 HG: For those of us who haven't been to Houston, can you talk about what the art scene is like there, and what Rec Room is doing to make art more accessible?
SWW: Here in Houston, there is some incredible art. We have a ton of, like, oil money in Texas. (laughs) So a lot of those people put their money towards the arts. So we have these gigantic organizations and facilities that are doing amazing, expensive, professional, mind blowing work — because they have hundreds of thousands of donors that want to give them their money. What Houston doesn't totally have is organizations like we've started — these small art spaces. In New York and Chicago, you have places like UCB and Second City — these improv houses with bars. That just doesn't exist here. Of course, Houston has standup comedy clubs and music venues and bars with stages, but there's not a dedicated performance space where you can go any night of the week and see something live.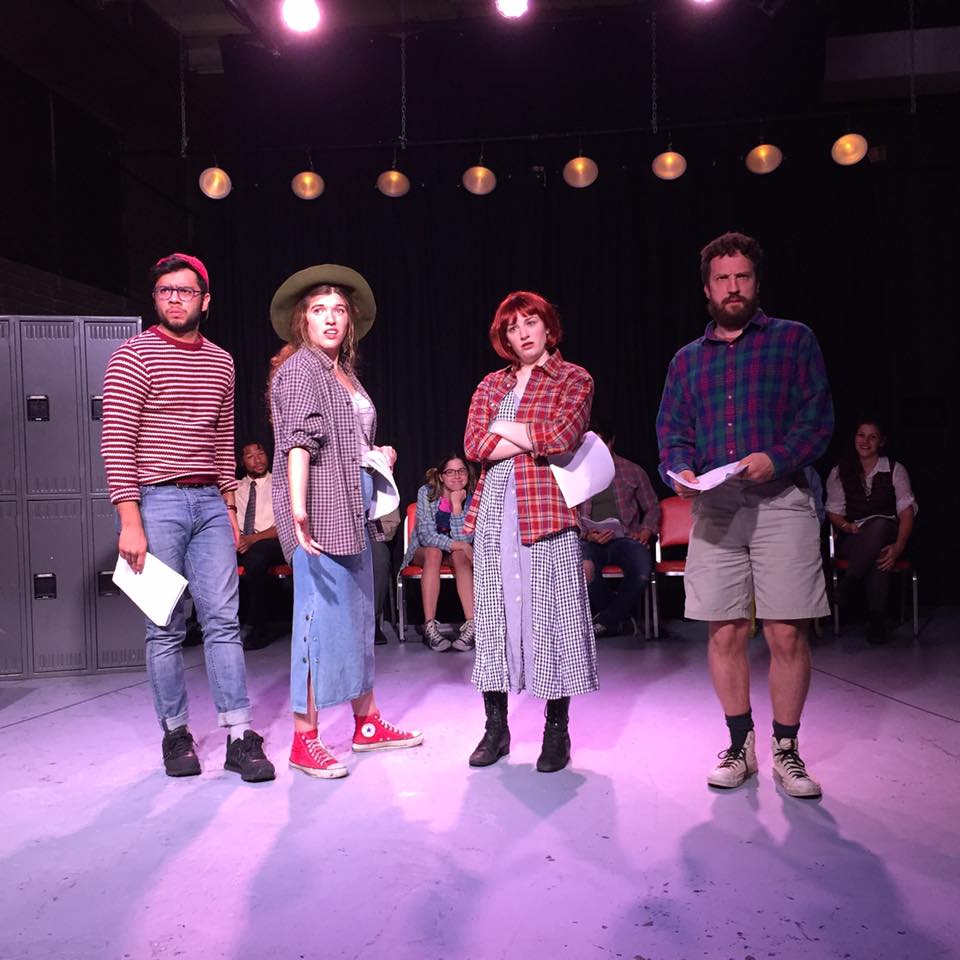 We want the arts to become something accessible to people who are young…The Houston art scene is very old because the tickets are so expensive. There's tons and tons and tons of art — it's just not alway the most accessible. Our tickets are never over 20 bucks, and generally, they run at $10. We're doing a Saturday morning kids show — it's sketch comedy for 2-6 year olds. We include mimosas in the ticket prices for parents, and juice boxes for kids. If they cry, it's no big deal. That's what I mean about accessible. Its not a pressure-filled situation to sit in that space. If you need to leave, you can just leave. It's a vibe and a culture that we're creating here.
We're offering programming that appeals to a diverse crowd — programming that appeals to kids and families, and appeals to teenagers.  We're creating a monthly open mic night for teenagers where they can come to a place outside of their school and perform. We have a "Super Open Mic Night," where you can come be a musician or a comedian, or bring a painting you did and present it to the people at the bar… No matter what you do, you will be welcomed.
Learn more about Rec Room and Rec Room Arts here, and RSVP to Harris Phest here.