Stephanie Beatriz's sheer top and peekaboo bra makes one badass power suit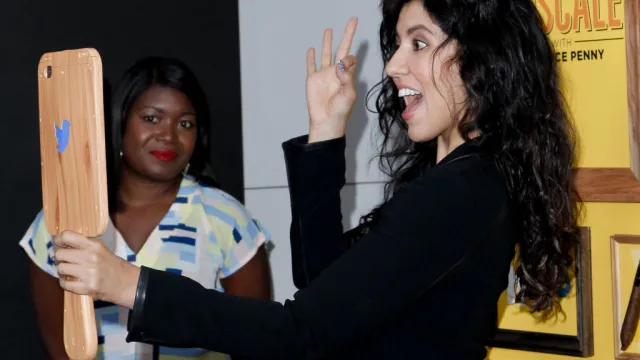 Two words: ow ow! Detective Rosa Diaz, errr, Stephanie Beatriz left her Brooklyn Nine-Nine cop costume at home last night, sending jaws dropping straight to the floor with her sexy sheer top and bra combo.
The actress, who came out to celebrate the premiere of new show Upscale with Prentice Penny, donned a seriously sexy all-noir ensemble that simultaneously made a big fashion power play. We've seen a lot of sheer top and bra pairings and a lot of power suits in our day, but we've yet to see the two combined into one look as epic as this one.
But what else would you expect from Stephanie? She's a regular badass IRL, so of course her red carpet style would be a reflection of that.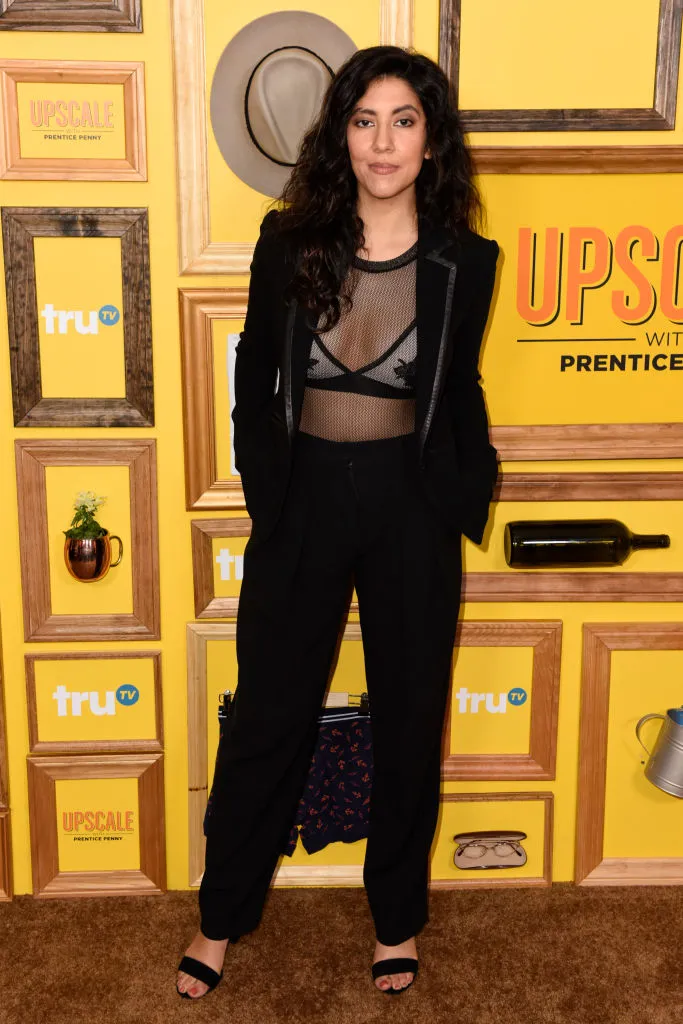 With a pair of waist-high trousers and a leather trim blazer, this number screams potent perfection. And if you look closely, it's probably safe to assume her sexy see-through topper is actually a well-disguised body suit (~natch~). As for that peekaboo brassiere, we're not 100 percent sure who makes it.
But our money's on For Love and Lemons' Fleur Bra (although, *sadly*, it's sold out). Stephanie's a big fan of the brand, having worn their dresses on red carpets past.
All in all this look is pure edgy genius, and we're totally digging the blend of sassy and sultry. We totally approve. But would Brooklyn Nine-Nine's Gina Linetti approve? That is the ~real~ question.