"Brooklyn Nine-Nine" star Stephanie Beatriz got engaged over the weekend, and congrats, girl!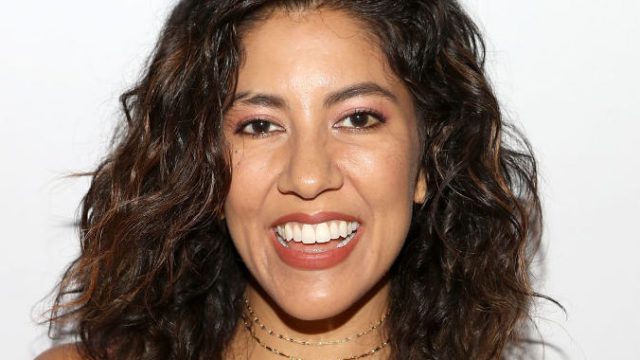 Congratulations are in order, because Brooklyn Nine-Nine star Stephanie Beatriz is engaged! The actress and her boyfriend Brad Hoss decided to make it official over the weekend in front of everyone they know.
While some couples get engaged privately, others want to celebrate their love out loud, and that's exactly what Beatriz did.
"Brad and I hosted our first party together this weekend: his friends, my friends and my sister all came," Beatriz told People. "During the party, Brad pulled me aside. I'm thinking he's going to tell me how great the party is going, that we make a great team…the usual lovely supportive thoughts he shares with me and really everyone who knows him."
And we all know where this story is heading…
"He starts to pull something out of his pocket," she continues. "My initial thoughts as a member of Bachelor nation is, 'Oh my goodness, is this the moment where he asks me to marry him in front of a bunch of people?'"
And it was!
Her ring was designed by an L.A.-based jewelry designer Joy Smith who only uses ethically sourced stones. Another fun fact we noticed was that both Beatriz and her fiancé tagged the dating app Raya in their engagement photos. Raya is the app commonly referred to as "the dating app for celebrities."
Looks like you can find a serious relationship on a dating app. Congrats to the happy couple.