Steph and Ayesha Curry just won the "mannequin challenge" in the best video we've seen yet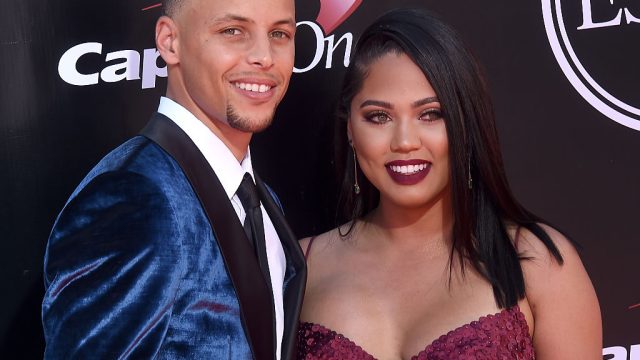 Friends, prepare to be amazed. Because Steph and Ayesha Curry just won the "mannequin challenge," and it's seriously jaw-dropping. But like, seriously, does it even come as a surprise that the duo would take the cake when it comes to the mannequin challenge? They're all over social media, and they take their side jobs as social media icons pretty seriously. We really should have expected Steph and Ayesha Curry's take on the mannequin challenge to go above and beyond.
See for yourself! Steph and Ayesha Curry seriously just killed it. Steph posted the video on his Instagram, and we can't stop watching.
See? We meant what we said: Steph and Ayesha Curry just won the mannequin challenge in a BIG way. Look at all those people!!
Steph captioned the video,
"Soooo. This happened!
Obviously TOTALLY downplaying the ah-mazing feat the couple just took on with this super viral challenge.
"Last night at @chefmichaelmina test kitchen for #internationalsmoke and they're on to the next! @ayeshacurry congrats! #mannequinchallenge
As Steph explained, the two were feeling celebratory because Ayesha's pop-up restaurant, International Smoke, is clearly proving to be a MAJOR success.
We're so happy for her!
She shared the mannequin challenge on her own Instagram, too.
She excitedly captioned the video,
"Thank you to everyone who came and dined at #internationalsmoke the past 5 months @minatestkitchen I can't thank you all enough. Thank you to the amazing staff. Thank you to @chefmichaelmina and @asobel No better way to end the pop up than with the #mannequinchallenge ... to all of the diners... you guys nailed it. Ummmm be sure to watch it until the end, just saying."
And trust us: it's definitely worth watching all the way through!