This stealthy kitten just won a game of hide and seek her owners did not know they were playing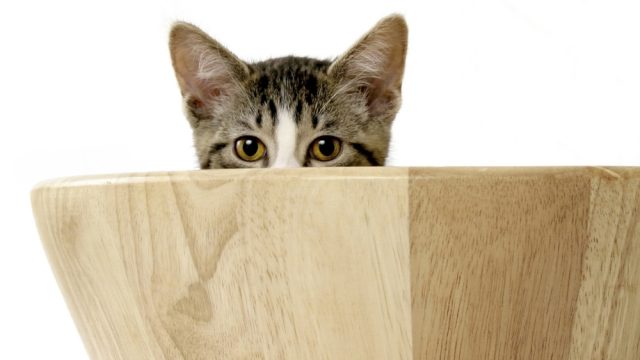 If you love a good hiding kitten story, you're going to love what went down with this sneaky cat. This Twitter story is an emotional rollercoaster from start to finish. For those of you who like ridiculously cute kittens – and even if you don't like ridiculously cute kittens (but how though??) – it's going to be tough to not go "awwww" when you hear about a little kitten named Chanel playing an unintentional cat's game of hide and seek with her owners.
Twitter user Britney Diane recently rescued precious Chanel with her family, and documented the story on their social media. Britney stepped away for a minute to heat up Chanel's bottle (omg a tiny kitty bottle!!!!) when things suddenly went awry.
Poof! It seemed as though Chanel had disappeared.
Correctly, Britney remembered that kittens are expert at hiding and love fitting into small places. She and her family tore the house apart to look for the smallest member of their family.
What they didn't know was, mischievous Chanel was hiding in quite possibly the best hiding spot ever. No one would have ever thought to look in the box of tissues!
The tiny kitten must have become tired by hiding so long that she fell asleep and forgot to answer to Britney's cries of "olly olly oxen free." Luckily, Britney's grandfather needed a tissue and the family found the slumbering kitty!
Britney's story quickly picked up speed on Twitter.
The tale of Chanel, the kitten who won hide and seek took the internet by storm.
Britney quickly texted her mom to let her know that their cat had become famous (as anyone in this situation would).
Although Britney's mom was less than pleased about all the panic their kitten caused, the entire family was very happy that Chanel was safe and sound. If you need a box of tissues after going through this emotional journey with us, please make sure there is not a tiny kitten hiding in there first.