This is why 12 states are currently suing the Trump administration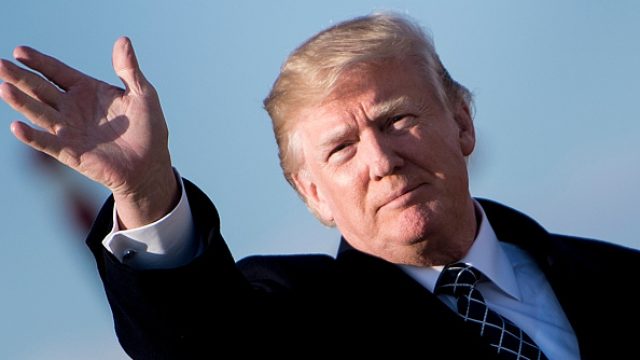 So far in his first term in office, President Donald Trump has faced several legal challenges. District courts blocked Trump's first two attempts to impose a travel ban on citizens of certain Muslim-majority countries, as well as the president's repeal of the Deferred Action for Childhood Arrivals program. And as of today, March 28th, there are 12 states suing Trump in the administration's latest legal battle.
The law suit comes in the wake of the Trump administration's decision to add a question about citizenship status to the 2020 U.S. Census. In a statement on March 26th, Commerce Secretary Wilbur Ross announced the new question and said that asking about citizenship was "necessary to provide complete and accurate census block level data" so that states could determine who can legally vote.
California Attorney General Xavier Becerra filed a law suit against the administration yesterday, March 27th. And not long after, New York Attorney General Eric Schneiderman also declared that he would spearhead a movement for states suing the Trump administration. So far, Schneiderman's suit includes 10 other states: Connecticut, Delaware, Illinois, Massachusetts, New Jersey, New Mexico, Oregon, Pennsylvania, Rhode Island and Washington.
But why are states suing Trump over the new question?
Previous versions of the census have asked respondents about their citizenship status. But in 1970, the census began releasing a long-form survey and a short-form questionnaire, and only the longer survey included a question about citizenship. In 2010, there was no long form and the question was removed entirely.
Some critics of the new question worry that it could cause undocumented immigrants to avoid completing the census or answer untruthfully, leading to these people not getting counted at all. The census is used to grants states federal funding and determine how many representatives they should have in Congress. So, asking about the citizenship of census filers could negatively impact states where many immigrants live, like California, Florida, Texas, and New York.
The census is supposed to be a nonpartisan tool used to count everyone living in the United States. But the Trump administration has already undermined that by removing questions about LGBTQ identities, and this latest change could make undocumented immigrants go uncounted too. This needs to stop. We need our census to look beyond political affiliation.