You need to see this powerful statement by Philando Castile's mother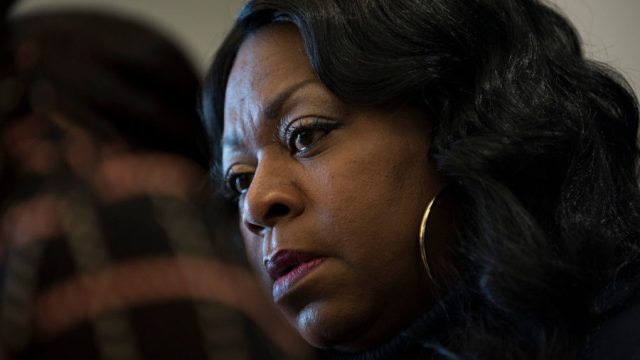 Yesterday, a jury found Minnesota police officer Jeronimo Yanez not guilty for shooting and killing 32-year-old Philando Castile last year. And his mother, Valerie, has important things to say about this verdict.
All year long, the country followed the high-profile case, after Philando's girlfriend, Diamond Reynolds, live-streamed the events on Facebook. Her graphic video captures some of Philando's last moments, all with the couple's four-year-old daughter in the backseat. Not surprisingly, many were outraged by the situation. They considered it yet another example, among many, of police brutality against black men.
Heres a brief backstory of Philando Castile's case:
On July 6th, 2016, Philando died of gunshot wounds in Falcon Heights, Minnesota, a suburb of St. Paul. Officer Yanez pulled him over for a broken tail light, and Philando told him he was licensed to carry a gun and had one in the car. Then Philando reached for his wallet, and while he did so, Jeronimo shot at him seven times. Jeronimo later said that he thought Philando was going for his gun.
The charges against Officer Yanez include second-degree manslaughter and endangering safety by discharging a firearm.
On June 16th, to the shock of many, the court acquitted Yanez of all charges. Although prosecutors used Diamond's video and a police dashboard camera as evidence, the trial boiled down to one thing: no video of Philando's exact actions before the shooting exists. Unfortunately, police in that district are not required to wear body cameras.
After the jury announced its verdict, Philando's mother, Valerie, made an impassioned speech on the courthouse steps.
"The system continues to fail black people," Valerie said. "And it will continue to fail you all...We are not evolving as a civilization, we are de-evolving...We are going back down to 1969. What is it going to take? I'm mad as hell."
Watch the heart-wrenching full version of Valerie Castile's speech below:
https://www.youtube.com/watch?v=RJsD4c-CpUA?feature=oembed
Her words are critical, and deserve to be heard by every American.