Big bucks jewelry is blinding the Oscars red carpet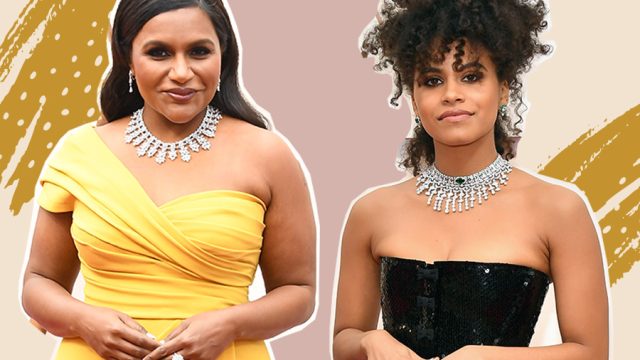 It's entertainment's biggest night and our eyes are glued on the Oscars red carpet. Our favorite celebrities have been stunning us throughout awards season with their jaw-dropping ensembles, and tonight is no different. This year we've already seen a bunch of show-stopping looks, like Ariana Grande's Cinderella dress and Cardi B's Grammy's necklace valued at over $5 million—and those were all leading up to the 2020 Oscars. Stars always bring out their biggest bling for this event, and this year they really went all out. From Greta Gerwig's 83-carat necklace to Regina King's diamonds valued at over half a million dollars, these are our favorite statement jewelry pieces of the evening.
1Mindy Kaling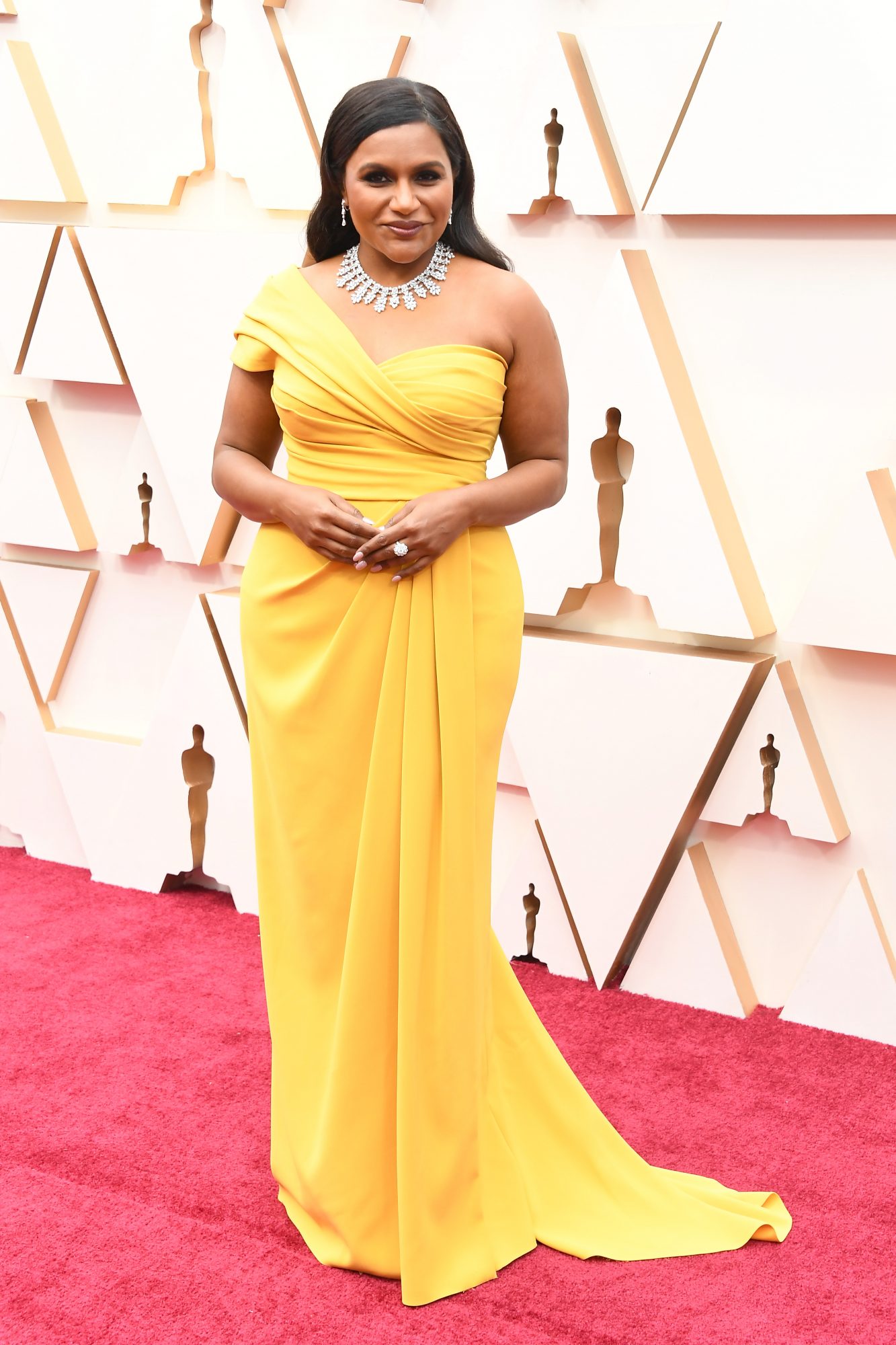 In a red carpet interview with Ryan Seacrest, Kaling shared that there was a special bodyguard following her to make sure that her diamonds remained safe and sound during the awards. She wore major sparklers on her neck, ears, and ring.
2Zazie Beetz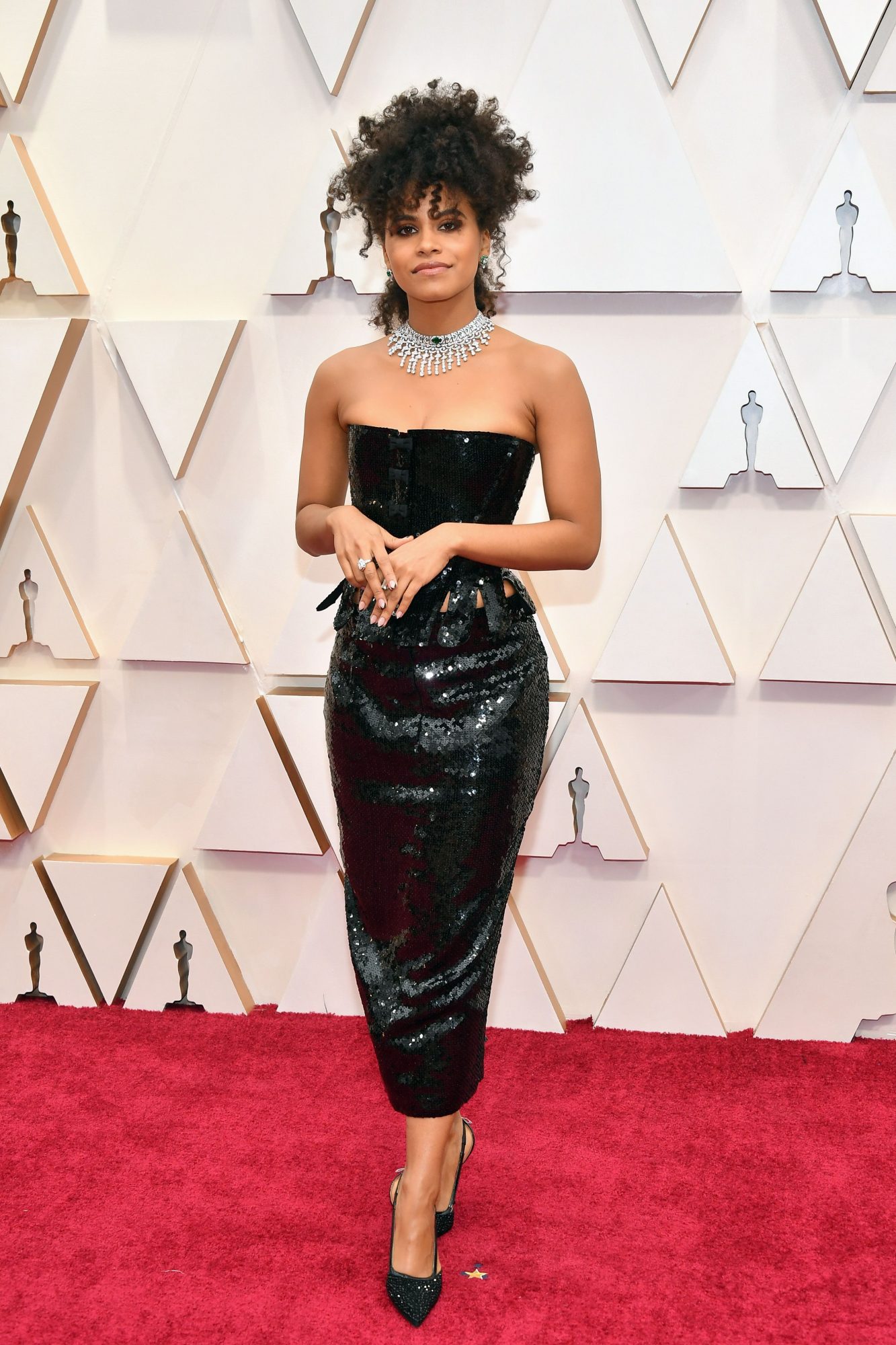 The Joker star stunned in a Bvlgari diamond choker and matching earrings, both of which have emerald detailing. To top it off, she added sparkly rings to the mix.
3Regina King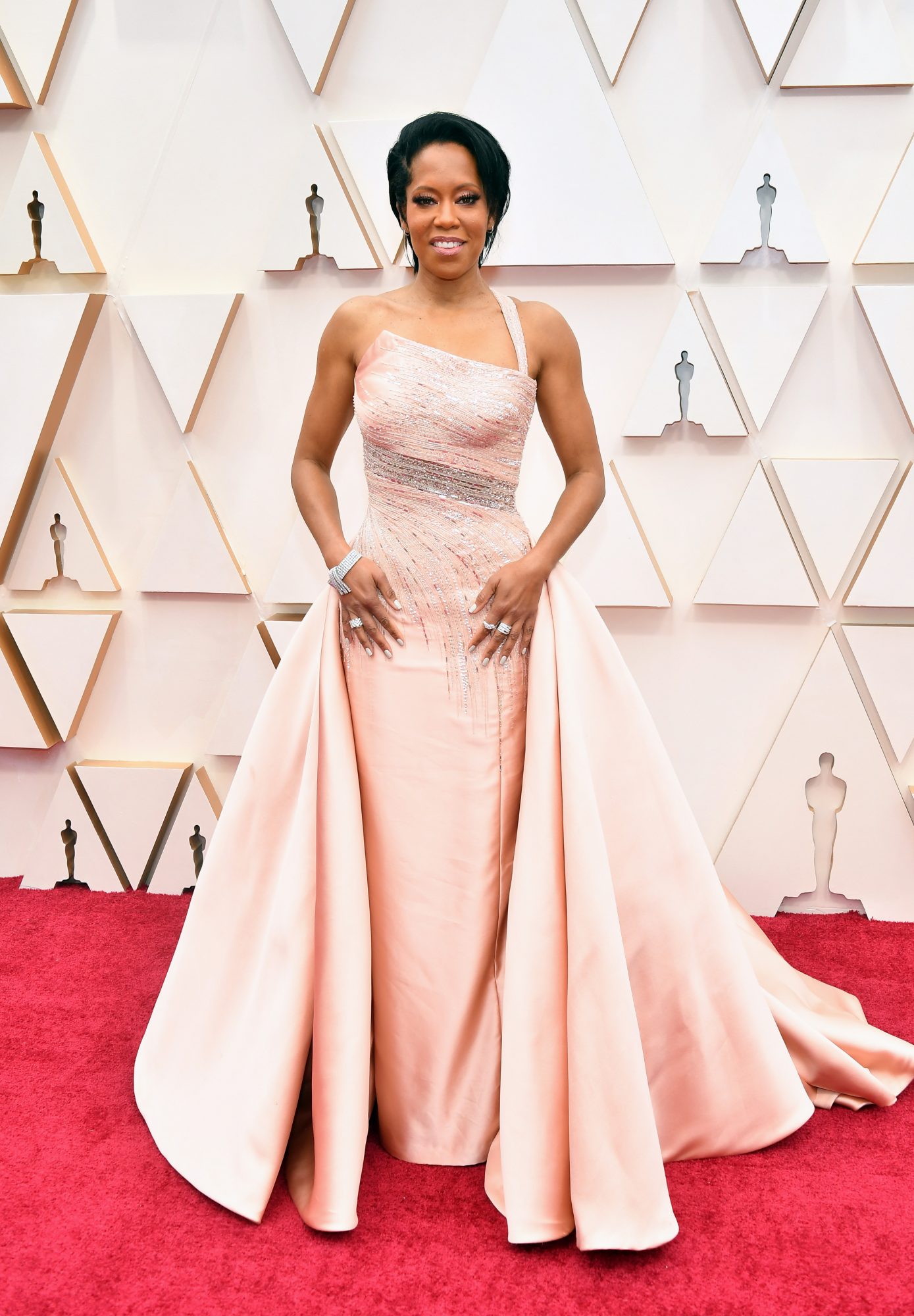 Apart from looking exquisitely elegant in her pale pink Versace gown, Regina King shined in half a million dollars worth of Harry Winston jewelry.
4Greta Gerwig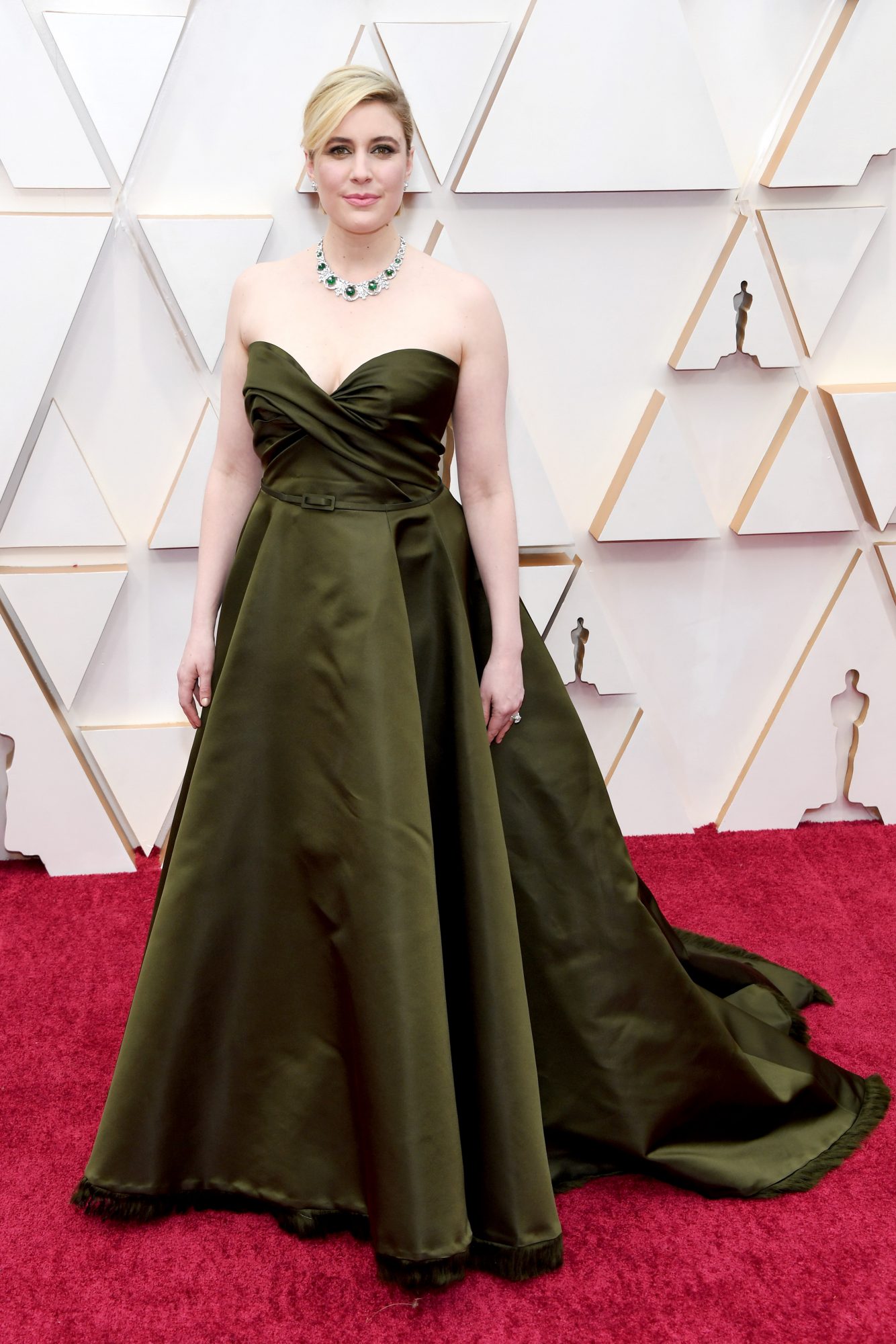 The Little Women director went all-in on the bling with her statement necklace for the Oscars red carpet. It contains seven emerald beads (56 carats), 14 pear diamonds (seven carats), and 20 carats of round and pavé-set diamonds.
5Julia Louis-Dreyfus
The Oscars presenter looked timeless in custom Vera Wang and her stunning Harry Winston diamond jewelry.
6Kristin Cavallari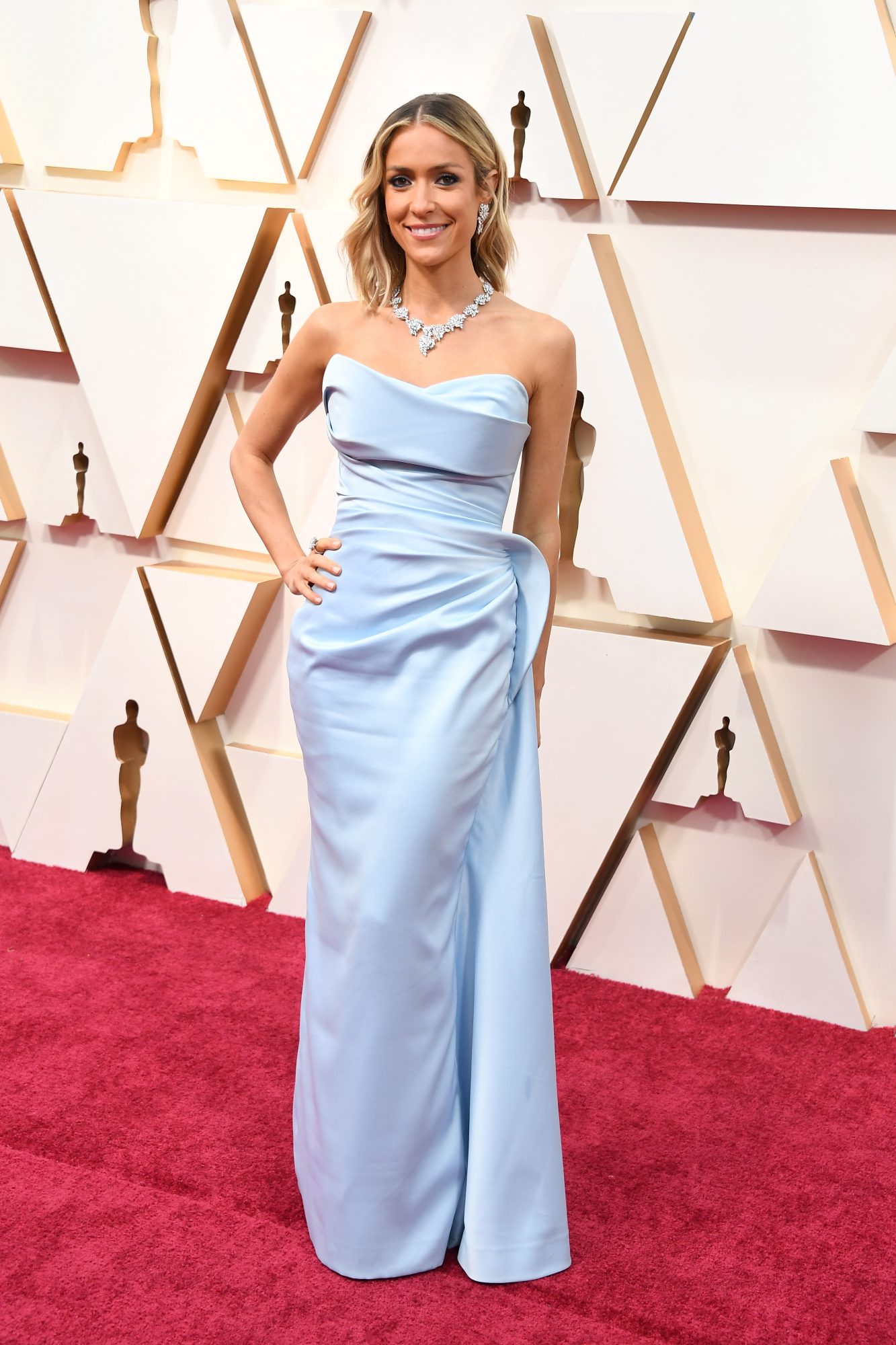 The Very Cavallari star had a Cinderella moment with her pale blue gown and diamond necklace.
7Anthony Ramos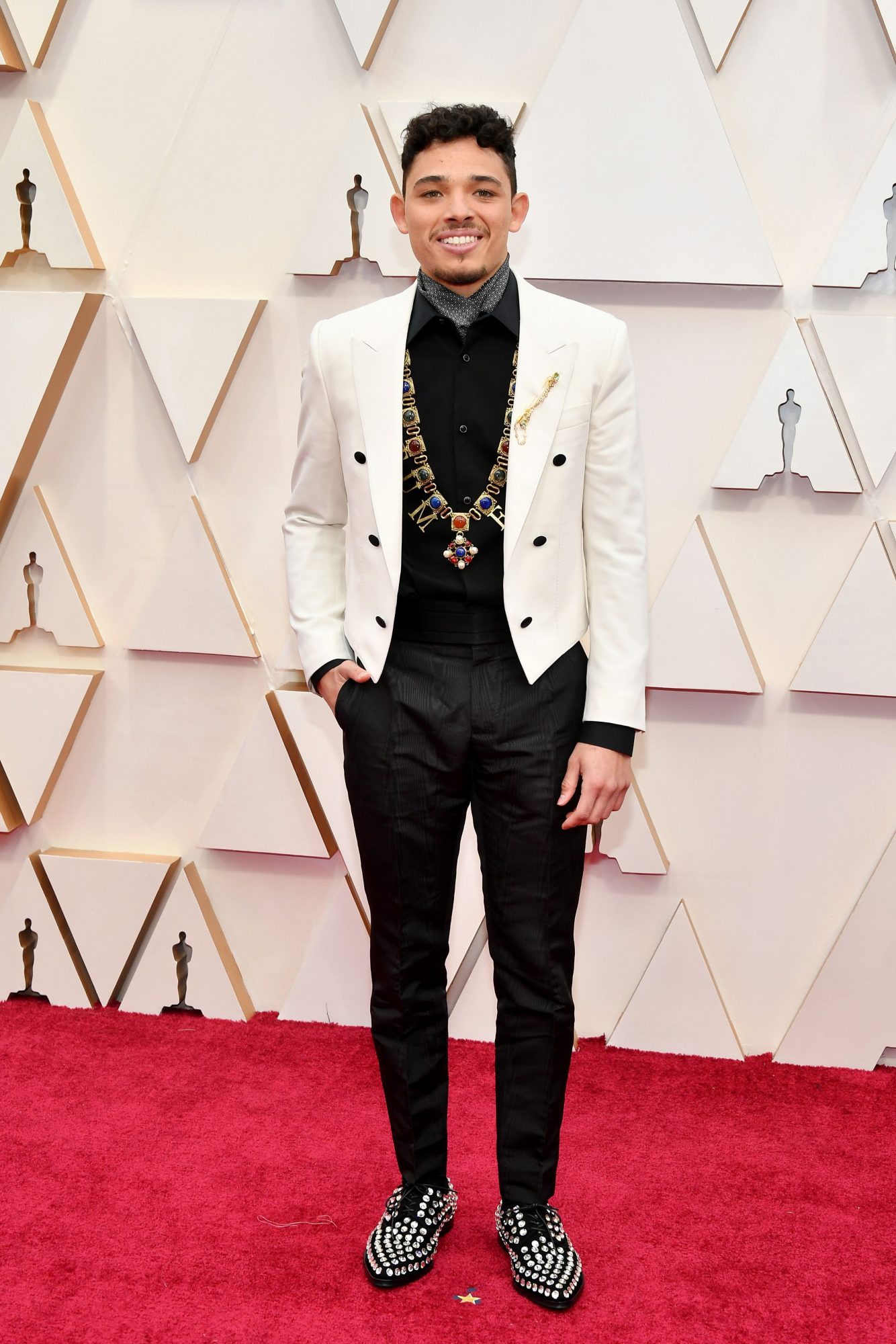 The Hamilton star wore Dolce & Gabanna to the Oscars red carpet and gave us this contemporary look.