Start your week off with this new beauty brand that infuses all of their products with coffee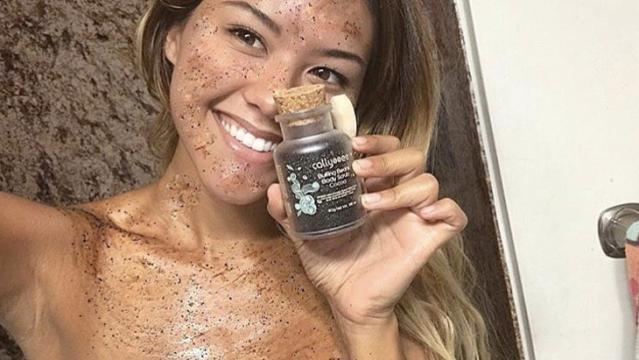 It's normal to start our day by chugging a hot cup of coffee in order to help wake up our tired brains. But what if we also used the antimicrobial properties of coffee to wake up our skin?! The vision behind the the coffee-infused beauty brand known as Callyssee is just that: using coffee as a skincare treatment.
The Miami-based beauty brand features a delicious variety of coffee-infused skincare products and cosmetics with products ranging from their Doppio Firming Eye Serum ($44) to their Lip Smoothie Lip Balm ($10).
The products aren't limited to your face either, Callyssee also features a great selection of full body scrubs and creams.
So now, you can fill your body with coffee while covering it in caffeine splendor.
For brand new customers unsure about the products, Callyssee offers a free trial where you are mailed six sample products!
You just have to pay $5.95 for shipping.
Their line of products serves as a great option for beauty fans who love scrubbing themselves with their coffee as much as wearing it.
The only other brand we've witnessed with this level of coffee dedication is Frank Body with their Original Coffee Scrub ($17) and other coffee-infused goodies.
Now our skin can be as buzzed and energized as our overcaffeinated brains.