What all the stars of "She's All That" are up to today
There's nothing like a good '90s teen comedy to bring every circa-30-year-old together. Among these films that round out '90s-teen-comedy royalty are American Pie, Can't Hardly Wait, and 10 Things I Hate About You. These movies are to us '90s preteens and teens what Mean Girls and Superbad are to 2000s teens, and what Easy A and Pitch Perfect are to 2010s teens.
One such '90s teen comedy was She's All That. Because even though Rachael Leigh Cook wasn't fooling anyone with how homely she was supposed to be just because she wore glasses and overalls, the message of the film was pretty darn solid: People will continually surprise you, and everyone you come across undoubtedly has more to them than meets the eye. Oh, and a makeover is only worth doing if it ends with you walking in slow-motion down the stairs toward a guy while "Kiss Me" by Sixpence None the Richer plays in the background (sorry, Clueless).
The cast of this movie was nothing if not iconic, and have enjoyed various successes over the 17 years since the movie's release. Here's what eight of these actors have been up to since.
Rachael Leigh Cook — Laney Boggs 
Between her roles as Becky Thatcher in Tom and Huck, Mary Anne Spier in The Baby-Sitters Club, Josie McCoy in Josie and the Pussycats, Laney Boggs in She's All That, and that badass "This Is Your Brain on Drugs" ad, I'm pretty sure if my preteen self had gone to sleep and woken up in Rachael Leigh Cook's body circa the year 2000, I wouldn't have asked any questions.
But since her teen-movie heyday, Cook has been out of the limelight for the most part, making occasional appearances in smaller film and television projects. She's a huge philanthropist, supporting charities like Action Against Hunger and raising awareness about childhood cancer. She's married to actor Daniel Gillies, and the couple have two children together. Oh, and she still fully appreciates her time on the She's All That set, if her Instagram is any indication.
Freddie Prinze Jr. — Zack Siler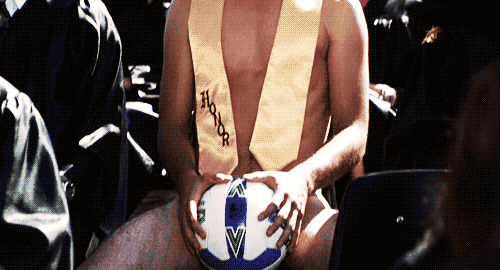 Prinze is another actor who seemed to be in every '90s teen movie, alongside his now-wife-of-13-years, Sarah Michelle Gellar (who actually had a cameo in She's All That). He hasn't been in a movie since 2008, but he has provided a good deal of voice work lately – notably, in Robot Chicken, Star Wars Rebels, and as The Iron Bell in Dragon Age: Inquisition (yes, seriously). He and Gellar have two kids, and are still madly in love 20 years after first meeting on the set of the Jennifer Love Hewitt-led iconic '90s teen thriller I Know What You Did Last Summer.
Matthew Lillard — Brock Hudson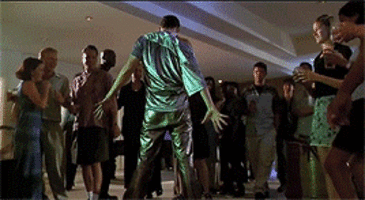 Matthew Lillard was known amongst '90s teens as the goofy side character, and his ridiculous reality-show-starring character in She's All That was no different – except unlike his character in Scream, he didn't actually murder anyone.
Lillard has been busy since 1999 – probably most notably having solidly cemented his place as Shaggy Rogers from Scooby-Doo. Alongside his two movie roles as Scooby's BFF, he has voiced Shaggy in numerous television shorts and video games. He has also leant his voice to other TV roles, and guest-starred on multiple TV shows like House, The Good Wife, and Criminal Minds. He'll appear in the upcoming Twin Peaks revival on Showtime in 2017.
Paul Walker — Dean Sampson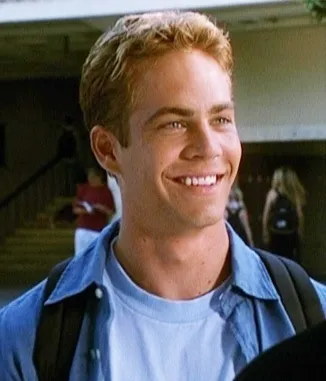 She's All That premiered exactly two weeks after Varsity Blues in 1999, which meant that girls of the late '90s had a lot of Paul Walker posters on their walls. Walker usually played the bad boy, but that was how we liked him. Of course, that changed when he brought The Fast and the Furious' Brian O'Conner to life two years later, but it only made us fall for Walker all over again.
Sadly, he left this world too soon. We know he would've done even more amazing things, both professionally and personally. Aside from his acting career, Walker founded Reach Out WorldWide – a charity which, according to its mission, is "a network of professionals with first responder skill-sets who augment local expertise when natural disasters strike in order to accelerate relief efforts." His daughter, Meadow, is a beautiful reminder of her amazing dad – she started the Paul Walker Foundation to grant money to future marine scientists.
Jodi Lyn O'Keefe — Taylor Vaughan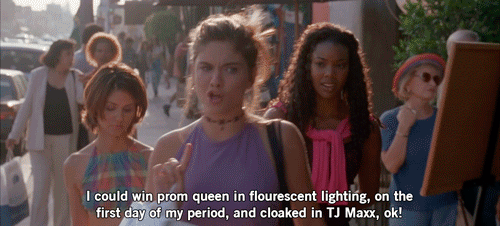 O'Keefe played bully queen-bee Taylor Vaughan like it was second nature, but in reality, She's All That was only her second movie role. Though she has since starred in a few lesser-known films, most of O'Keefe's work has been on the small screen. She has appeared in countless TV shows such as Boston Legal, Two and a Half Men, and perhaps most notably as Jo in The Vampire Diaries. She also played Cassidy Bridges, a main role on Nash Bridges, until 2001.
Anna Paquin — Mackenzie Siler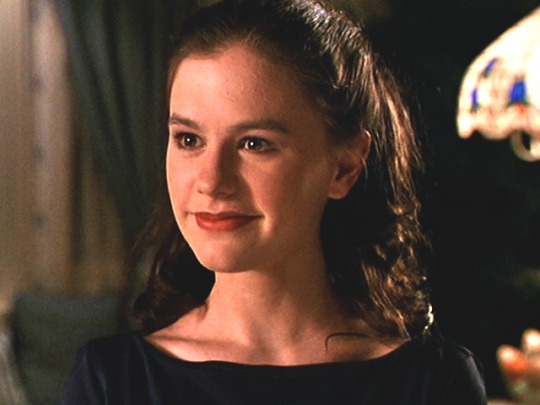 Paquin was the Cher Horowitz of She's All That, solely responsible for turning Cook's Laney Boggs from gorgeous girl with glasses to gorgeous girl without (but at 14 years old, it was a big transformation for me, OK?). Luckily for Paquin, her role as Prinze's younger sister in this movie was only a blip on her career radar. She's probably best known for her role as Sookie Stackhouse in True Blood and Rogue in the original 2000s X-Men films, but let's not forget she's also an Oscar winner – the second-youngest-ever Oscar winner, actually. She took home the statue for her role in 1993's The Piano, when she was only 11 years old.
Kieran Culkin — Simon Boggs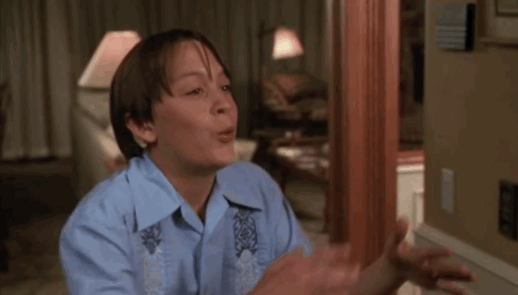 Ah, the quintessential movie representation of the annoying younger brother. You might recognize Kieran Culkin from his relation to Macaulay, but the truth is he has actually made a big name for himself among cult-favorite films including Igby Goes Down and Scott Pilgrim vs. the World. Aside from a couple of appearances in the second season of Fargo, though, Culkin has remained mostly unattached to larger-name projects as of late. He's also a stage actor, though, having appeared in a few different plays from 2000 until 2014.
Elden Henson — Jesse Jackson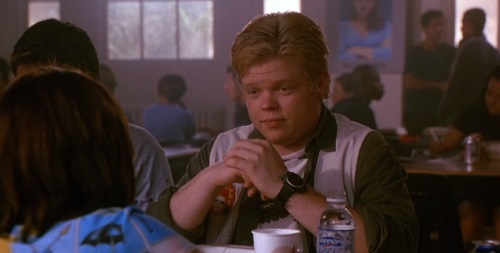 Confession: I didn't realize Laney's BFF Jesse was played by Daredevil's Elden Henson until doing the research for this article, which proves three things: 1. She's All That helped launch the careers of some serious stars, 2. I need to re-watch this movie ASAP, and 3. I also need to actually sit down and binge-watch Daredevil once and for all.
Aside from his wildly successful turn as Foggy Nelson in Marvel's Netflix darling, Henson also appeared as Pollux in the Hunger Games series and has had guest roles in tons of TV shows, like Law & Order, ER, Grey's Anatomy, and Psych. He was also in The Butterfly Effect in 2004, which I'm only mentioning because I think that movie is vastly underrated and really showcases Ashton Kutcher's true acting talent. (100% not sarcastic, that movie is a gem.)