Be prepared to ~beam up~ this new "Star Trek" collection from ThinkGeek and Her Universe
If you're looking to take your wardrobe where no wardrobe has gone before, then get ready for some amazing news: ThinkGeek and Her Universe have a brand new Star Trek collection. In celebration of the franchise's big 50th anniversary (!!) two of our favorite places to shop for all things cool and geeky have teamed up for a truly unique new line of shirts, skirts, dresses, scarfs, and coats. It might not be a coveted Star Fleet uniform — in gold — but it's pretty darn close.
Not only is this collection here to celebrate all things Star Trek, but it's got a stellar retro vibe to it too, honoring Star Trek's inaugural year, 1956. The only person more excited than us for this collaboration is the rad lady behind Her Universe, Ashley Eckstein.
"A fashion collection like this has never been done before for Star Trek," Ashley explained in a press release. "After 50 years we're honored to celebrate this iconic franchise in this way. I'm beyond excited to bring fans super stylish yet subtle designs that can be worn to work; geeky blazers, blouses, jackets, dresses and skirts for the win!"
All of this is a win, and you'll feel like a hotshot Starfleet cadet wearing absolutely everything from this stunning collection.
There's a mesh-top Peter Pan collar shirt, and yes, it comes in gold, blue, and red (but be careful wearing the red).
There are also some legit Star Trek dresses and skirts, and yes, those are tiny little USS Enterprises all over the white dress with pockets, and gimme gimme gimme.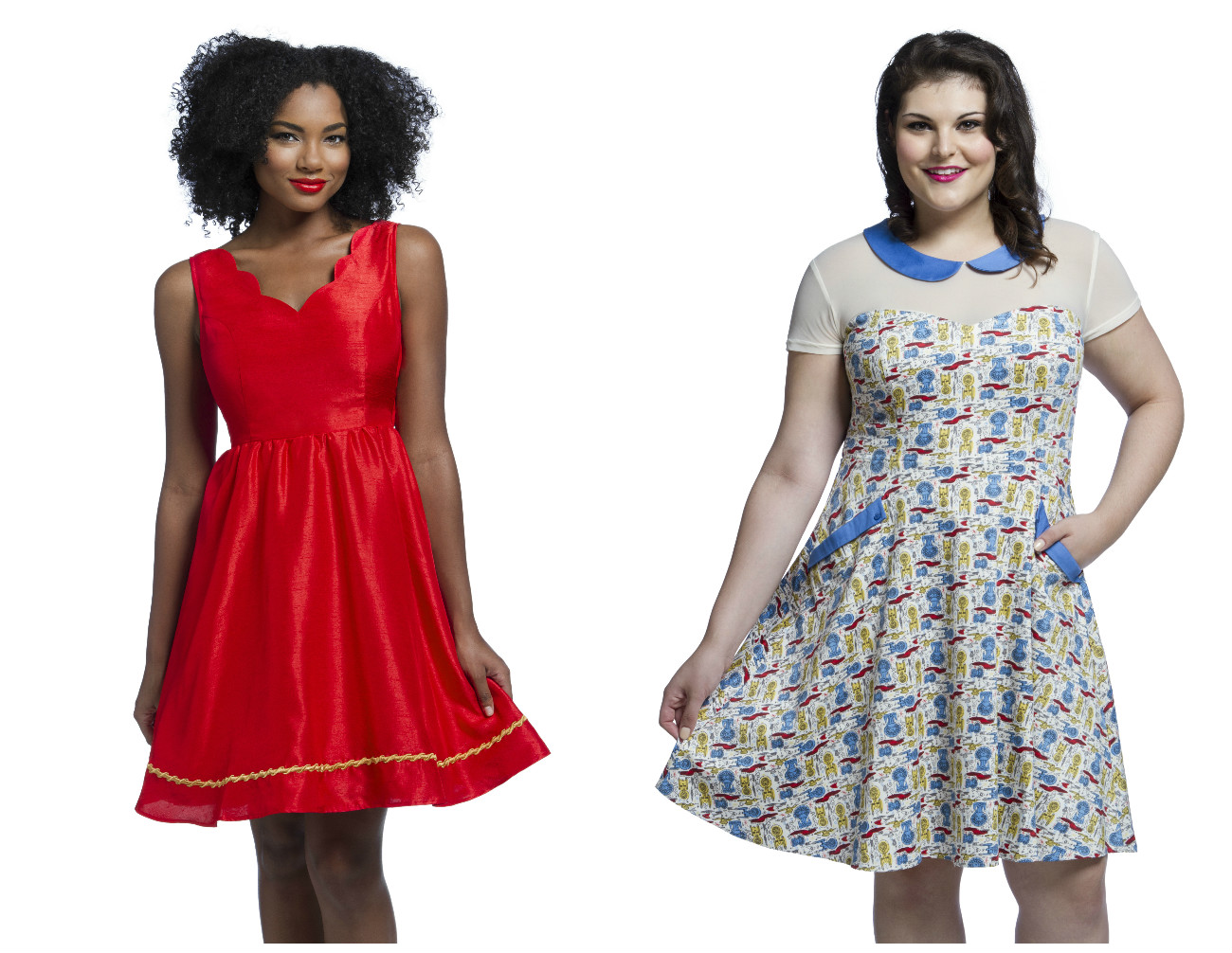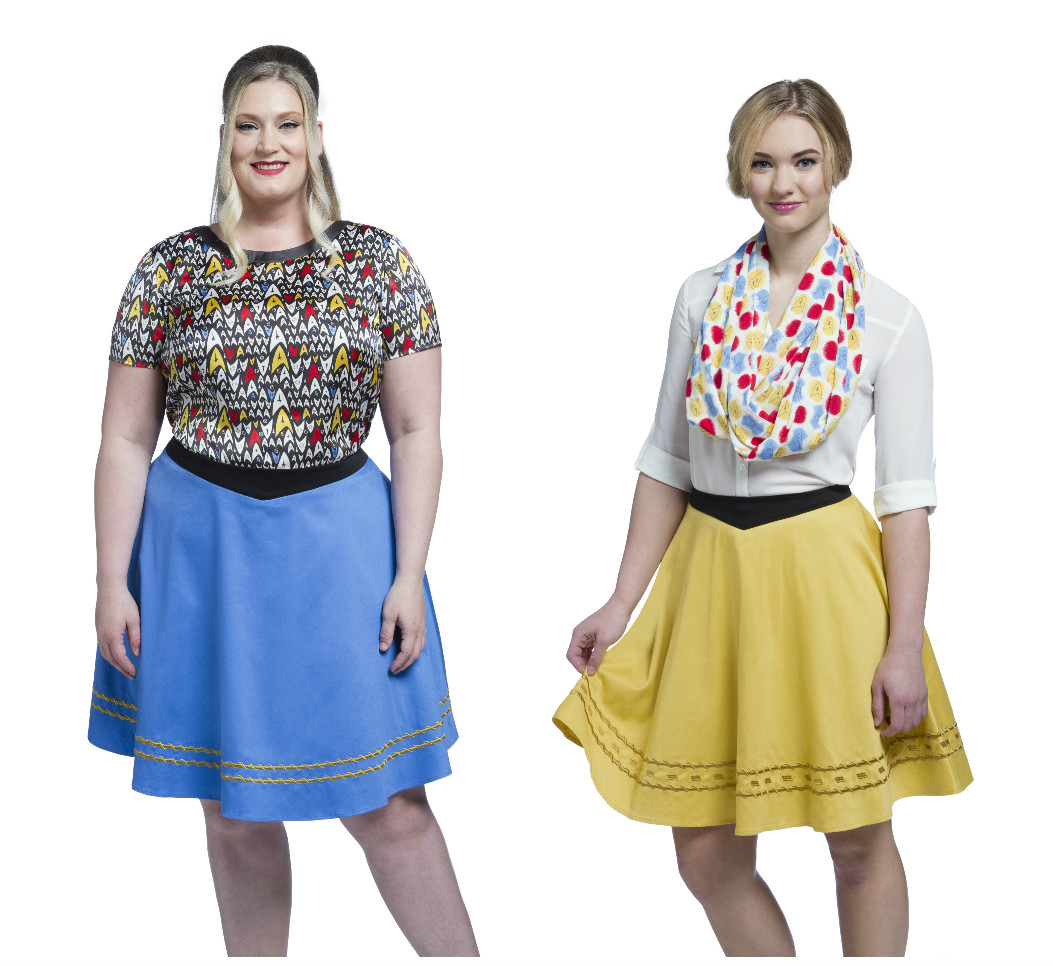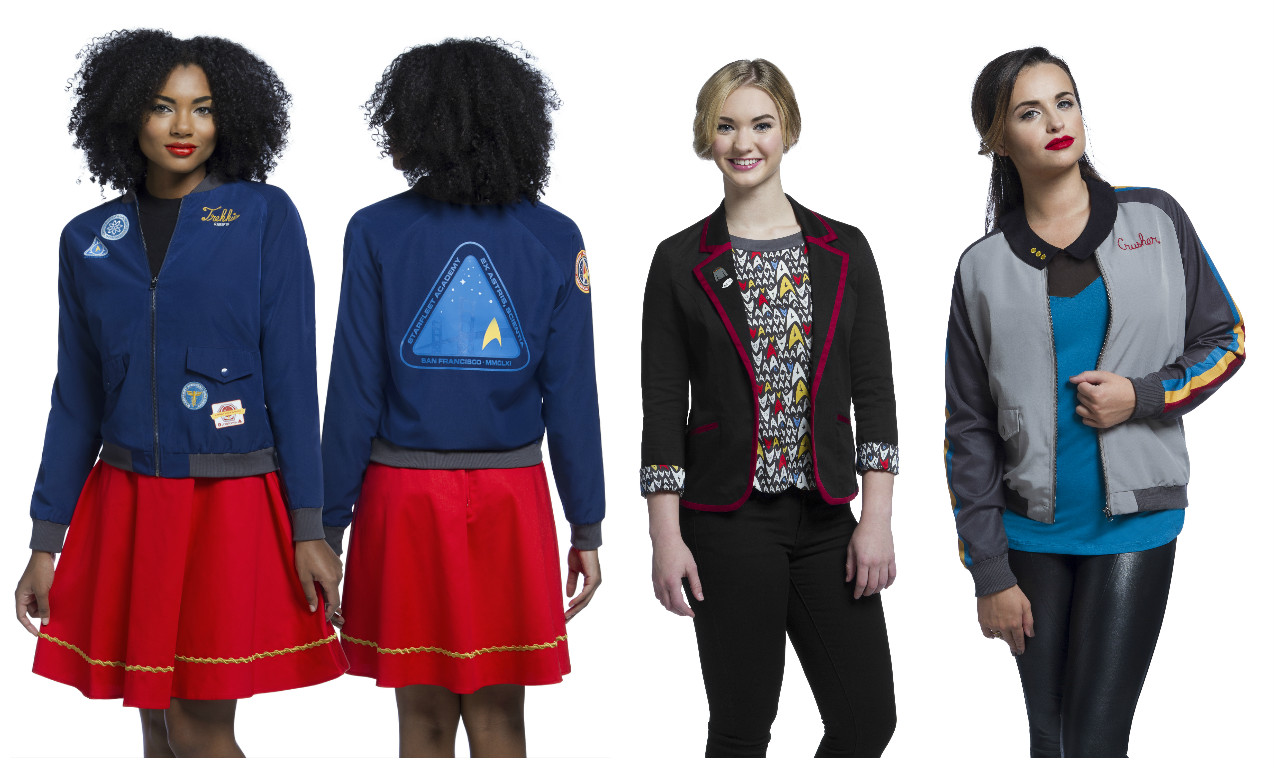 So warp speed to your wallet right this second and head over to ThinkGeek. The entire collection is available right now.