Somehow we missed the fact that there's a Stark family reunion in the "Game of Thrones" trailer
Yesterday, Game of Thrones interrupted the Summer Solstice to tell us that winter is HERE — releasing a brand new trailer and a dozen character posters — and let me tell you, there's a *lot* to unpack, especially where the Stark family is concerned.
With all the talk of war and White Walkers and the surprise return of old characters — oh HEY, Beric Dondarrion and your flaming sword — we nearly missed the sneaky details that seem to imply that a STARK FAMILY REUNION is in store.
We've been spending so much energy on Arya's impending trip North that we totally forgot that Bran needs to reunite with his siblings, too, and based on the latest trailer — he does. That's right, there's a specific detail in the trailer that seems to imply that Bran will reunite with his siblings in Season 7.
The trailer opens with Sansa walking through the Winterfell grounds as a tree with red leaves looms clear in the background: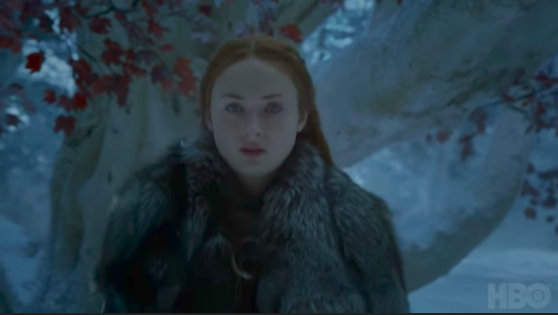 And then, at the 1:04 mark in the trailer we see the tree with the red leaves AGAIN, this time as Bran sits under it: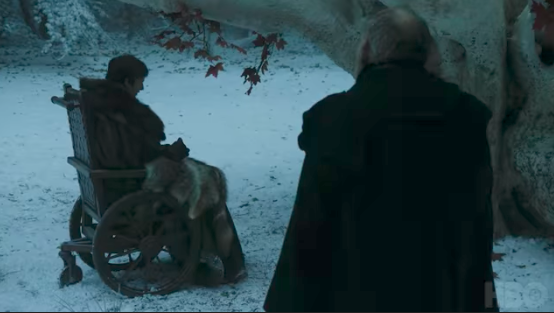 THE SAME TREE, GUYS!
You may be thinking to yourself, "Okay cool, a tree with red leaves. It doesn't mean it's Winterfell," but then you'd be wrong. We know that tree is at Winterfell because it's the SAME tree Maester Luwin died under back in Season 2, as he sustained a fatal injury helping Bran, Hodor, Rickon, and Osha flee Winterfell after Theon betrayed the family.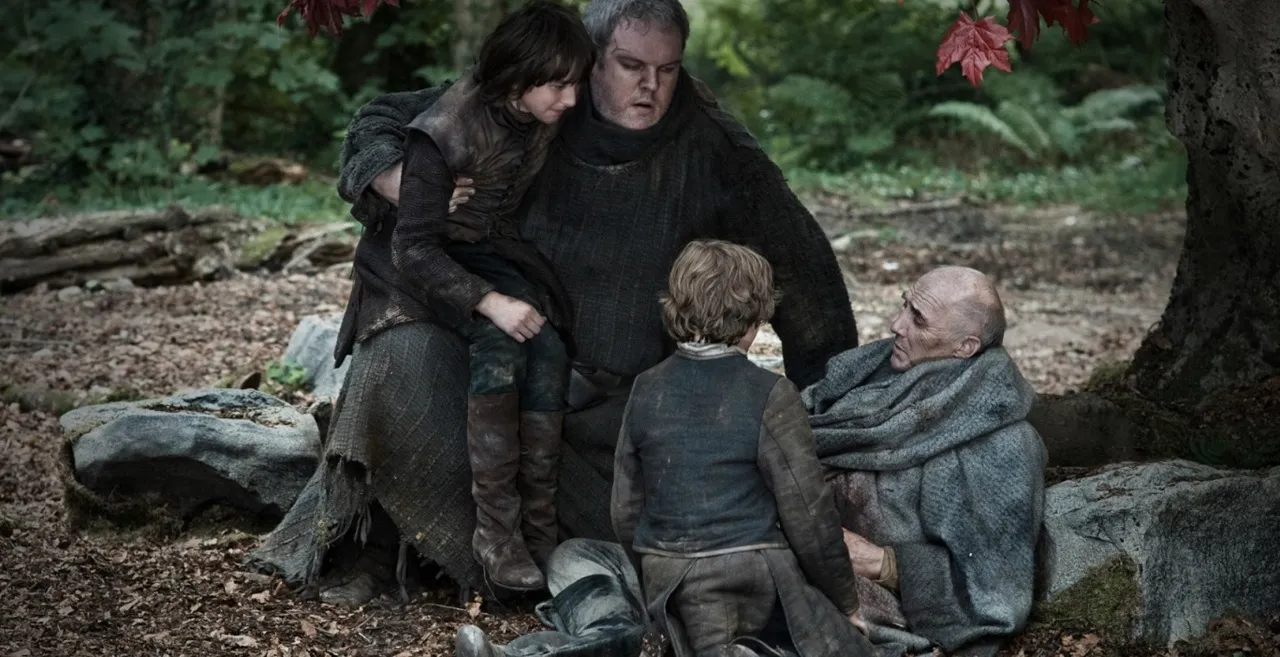 If you needed even more proof, we also saw the tree again in Season 1, as the sacred place where Catelyn prayed to the Old Gods. She and Ned also talked about King Robert asking Ned to be Hand of the King while sitting under the tree.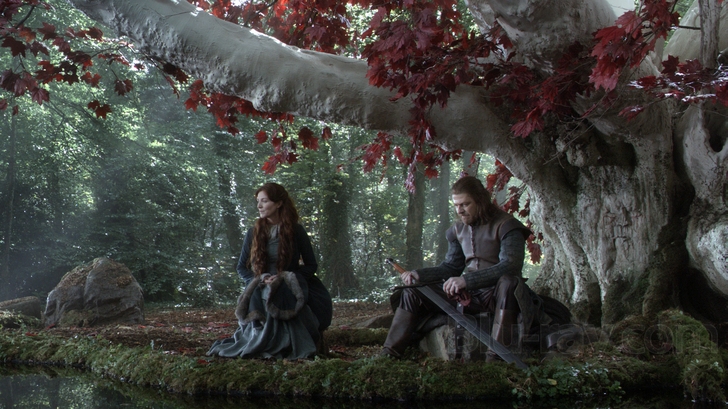 ???
Not going to lie, there was a time when we thought we'd never see the Stark siblings together again. After Jon Snow and Sansa's reunion last season, we began to hold out hope that maybe the two remaining siblings, Arya and Bran — Robb was killed at the Red Wedding and Rickon died due to his inability to zig-zag — would join them.
We're both so excited to see the (hopeful) return of Bran and Arya to Winterfell, but this being GoT, we're trying not to be too optimistic. Regardless, we can't wait until July 16th!