Starbucks is introducing something we've wanted since forever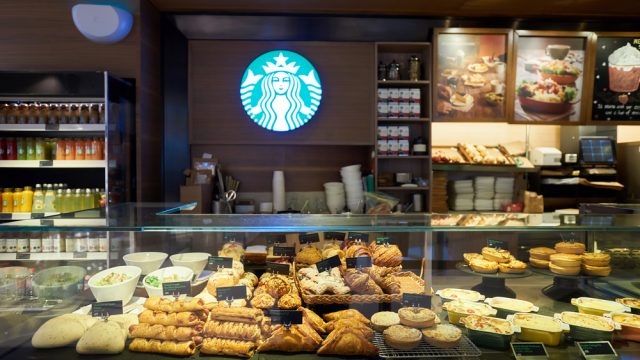 Starbucks is hands-down one of our favorite coffee places. Their delectable caffeinated drinks get us through the day, and their specialty offerings are the unofficial harbingers of the changing seasons. Their pastries and breakfast sandwiches are pretty good, too, but we always had an inkling that they could take it to the next level with their food.
However, we never expected that they'd go the full, sit-down meal route – and yet here we are now, in a world where Starbucks is testing out a brand new concept in several of their locations, according to a recent report from Starbucks Melody, an unofficial Starbucks blog.
Starbucks is offering up a weekend brunch menu, including Belgian waffles, quiche, and baked french toast, as part of a "brunch offering test" in several of its stores across the Pacific Northwest.
Starbucks Melody first reported this news, noting that a Starbucks rep had confirmed to them that the tests had begun on August 27th and were taking place in 78 stores in the greater Portland and Seattle areas. The brunch items are currently available on Saturdays and Sundays only, from 8am to 2pm (or until the day's offerings run out). According to Cosmopolitan, this amazing news was later confirmed by Starbucks via an official e-mail statement (which essentially states that this may not be a permanent thing).
Seriously, guys, the waffles (and everything else) look so good (but, okay, mostly the waffles).
https://www.instagram.com/p/70zpV2lugh
false
According to Starbucks Melody's review, the waffles are delish – "the perfect combination of sweet, crunchy, and flaky" – which is particularly impressive given that the waffles aren't actually freshly prepared. She guesstimated that the initial test run would last between six and eight weeks.
Interestingly enough, Starbucks' foray into weekend brunch isn't the first time it's experimented with expanding its food selection. Grubstreet noted that Starbucks has tested out waffles twice before and the other brunch items at least once already. Fingers crossed that the waffles stick this time!