Starbucks wants you to celebrate summer with a FREE drink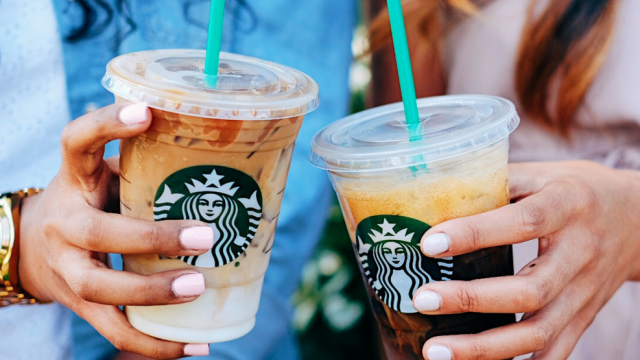 Starbucks always knows the way to our coffee-loving hearts. The coffee chain wants to celebrate summer by giving away free drinks, and we're definitely not opposed. This week only, you can get a free Starbucks espresso with the purchase of another espresso drink.
Because one espresso just sometimes isn't enough, you know?
From June 27th to July 2nd, between the hours of 2 p.m. and 5 p.m., when you purchase a grande iced espresso, you can get a complimentary second iced espresso drink of equal or lesser value. So either save one for later, grab a friend to share with, or prepare to be doubly caffeinated.
In a press release, Starbucks explained the purpose of the promotion. The company wants customers to step out of their espresso comfort zone and try something new. And obviously it's hard trying new a drink, especially at Starbucks' prices, when you don't know if you'll like it. But when you can get one for free — well, that's a pretty good way to find a new go-to beverage.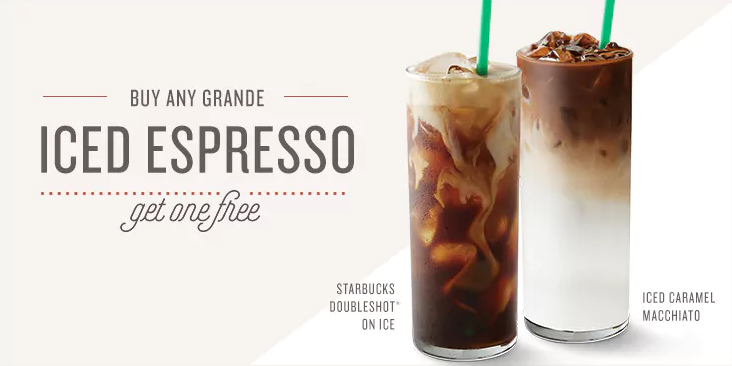 Starbucks' baristas offered suggestions as to what type of espresso to try, you know, in case you're overwhelmed by the menu (which we totally get).
There's the Starbucks Doubleshot on Ice, an iced Caffé Americano, iced Caramel Macchiato, iced Soy Latte, or iced White Chocolate Mocha.
If you're extra dedicated to the conglomerate's espressos, you can go to your local chain every day and try something new — for free! That is, until July 2nd. So hurry — your caffeine is waiting.