Starbucks and Spotify join forces and take coffee shop music to the next level
While hanging out and caffeinating is the benchmark of the coffee shop experience, it wouldn't be half as enjoyable were it not for those classic coffee shop tunes. Starbucks is taking the importance of said tunes a step further, partnering with Spotify so the music you hear is not just in the store, but also in the palm of your hand. Smartphone users can download both the Starbucks and Spotify apps to take advantage of this new feature.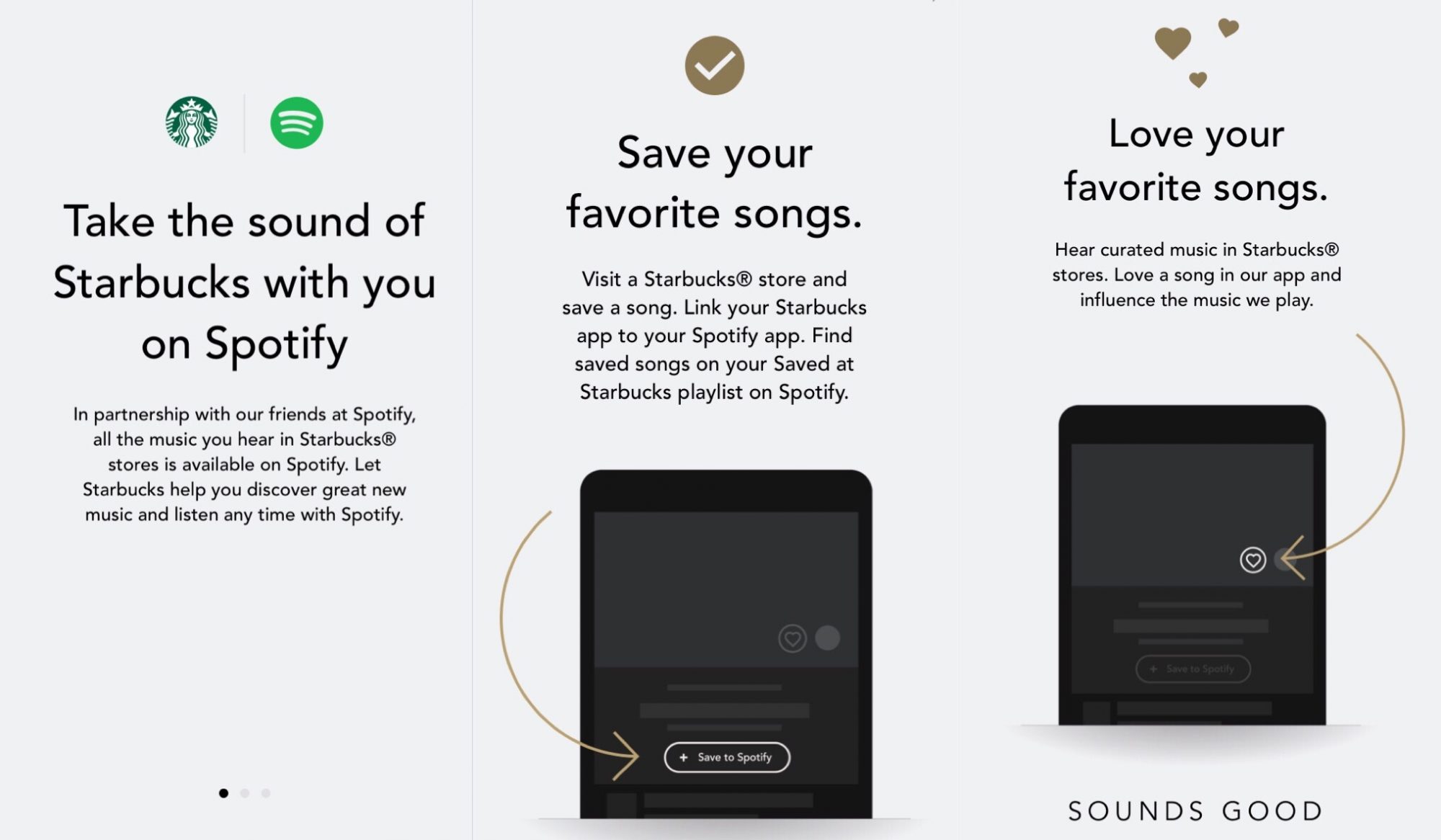 Starbucks has long made a habit of selling the albums of artists who appear in their playlists, as well as once partnering with iTunes to give their patrons free music. Now they're (finally) catching up to the era of smartphones.
All the music that plays in your local Starbucks is newly available on Spotify in their Starbucks playlist, which you can access through the top right-hand corner of the coffee shop's app. This means you can recreate that coffee-shop ambiance wherever you are, whether you're walking down the street or hunched over in your office.
It gets cooler. When you open up the Starbucks app in your local shop, it immediately tells you what song is playing at your location, eliminating the need for apps like Shazam, or that flustered moment when you're shushing your friends so you can get a good listen to the song's lyrics before Googling them.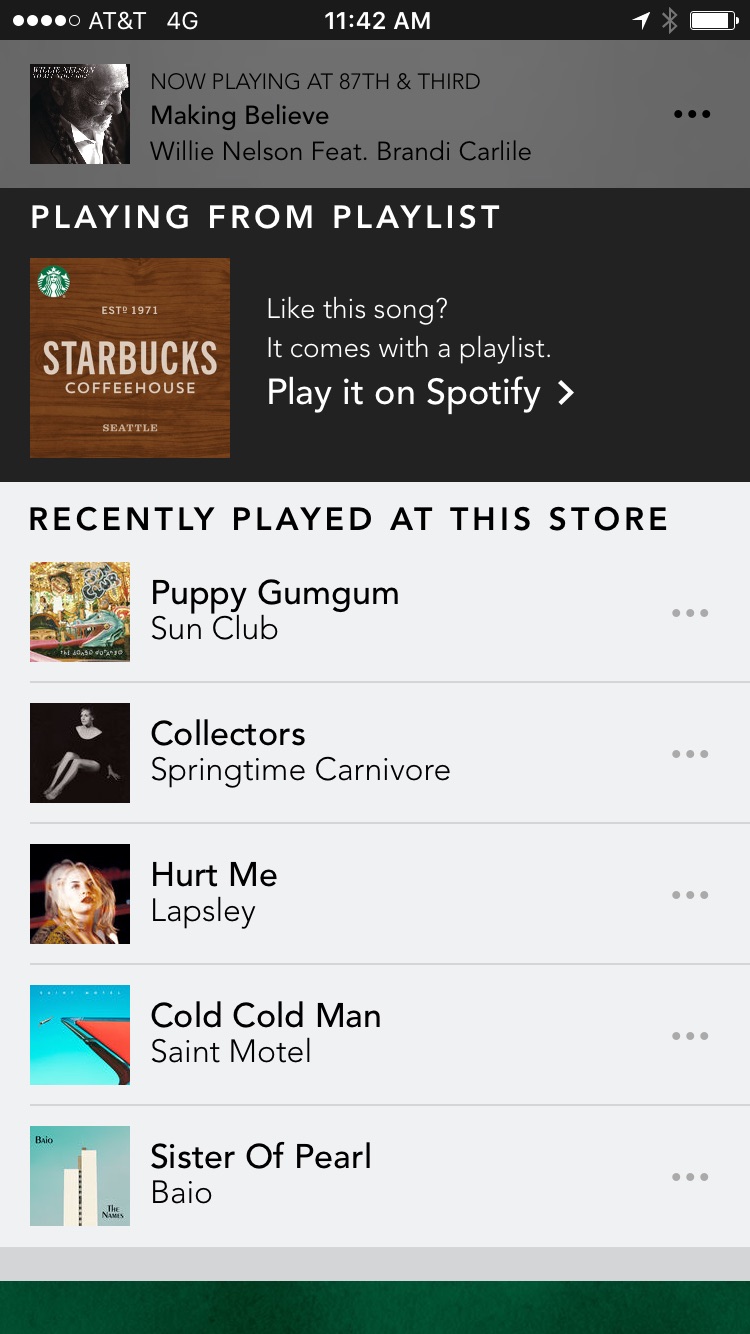 If you click on the song, the app takes you to Spotify, where you can listen and save it to your Saved at Starbucks playlist, curating your own version of the store's tunes. This also allows you to wear headphones and shut out surrounding chit-chat without sacrificing the Starbucks mood.
Whatever you choose, this Starbucks/Spotify crossover sounds like the beginning of a beautiful friendship, and we can only hope they have even more musical goodness up their sleeves.
(Images via author)