We tried Starbucks' new Snickerdoodle Hot Cocoa and here's our tip to make it taste even better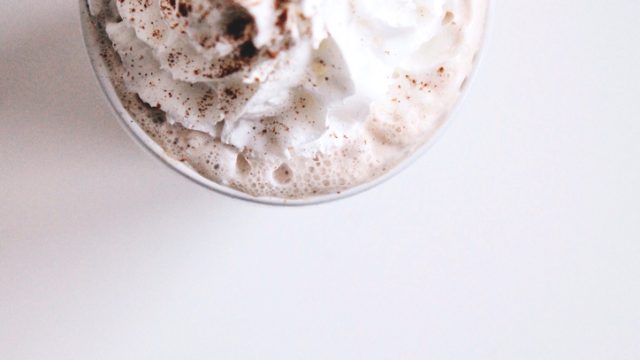 Love it or hate it, Pumpkin Spice Latte season is at a close. Although I, for one, will certainly miss the quintessential autumnal beverage, we're moving into an equally exciting time of the year — holiday drinks at Starbucks. What's better than something that actually tastes like a hug? Literally nothing, that's what. So when asked to take Starbucks' new Snickerdoodle Hot Cocoa for a spin, I was super keen. When I go to Starbucks I usually reach for something caffeinated, which leaves my 'hot chocolate' portion of the food pyramid sadly lacking. I was REAL excited to have an excuse to taste test this red cup special.
The Snickerdoodle Hot Cocoa consists of: "hot cocoa with steamed milk, white chocolate mocha sauce, and Cinnamon Dolce syrup. It's then topped with whipped cream and a little bit of cinnamon sugar."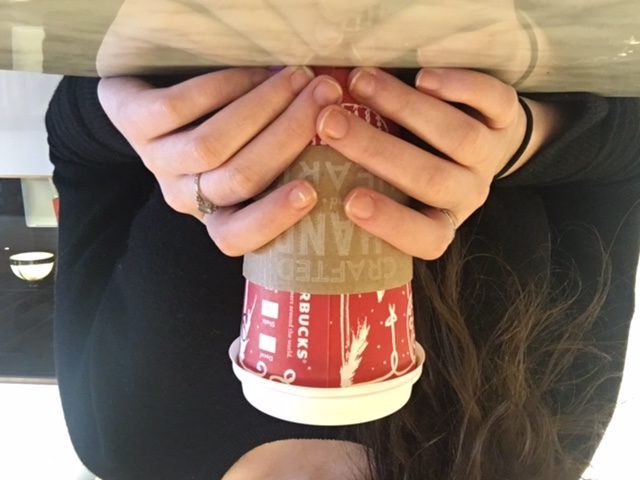 So, first thing's first: (I'm the realest, AND) it does actually taste like a snickerdoodle cookie.
The Cinnamon Dolce syrup is maybe the most significant flavor, so if you're into that, you're going to be into this, too. It mostly tasted like a white mocha PLUS (i.e. plus hoilday cheer.) The cinnamon sugar on the whipped cream was also dreamy and delicious and wonderful.
However, if you don't like sweet things — give this one a pass. "
Wow. This is SWEET. Even if you do like sugary drinks, I'd opt for a tall rather than a grande or, blood sugar levels forbid, a venti. If your complaints about the PSL are that it's too sweet, then this is not the droid you're looking for.
But if you've got a massive sweet tooth, this is a super legit option to ferry you to saccharine bliss on a cloud of cinnamon sugar and whipped cream.
But here's how to take this drink up a notch.
Pro-tip: If you don't love super sweet things but want to try this anyway, I added a shot of espresso about halfway through and it really cut the sweetness and, in my humble, caffeine-addicted opinion, improved it all around.