Starbucks secretly launched a Banana Split Frappuccino, and it tastes like summer in a cup
Have you ever imagined what it looks like inside Starbucks' "Drink Creation" room? We, of course, have spent quite some time mulling over this topic — but can you blame us? It seems like the caffeine conglomerate is coming out with a new frapp flavor every day. There's been the infamous Unicorn Frappuccino, a Dragon Frappuccino, and now?
A Banana Split Frappuccino!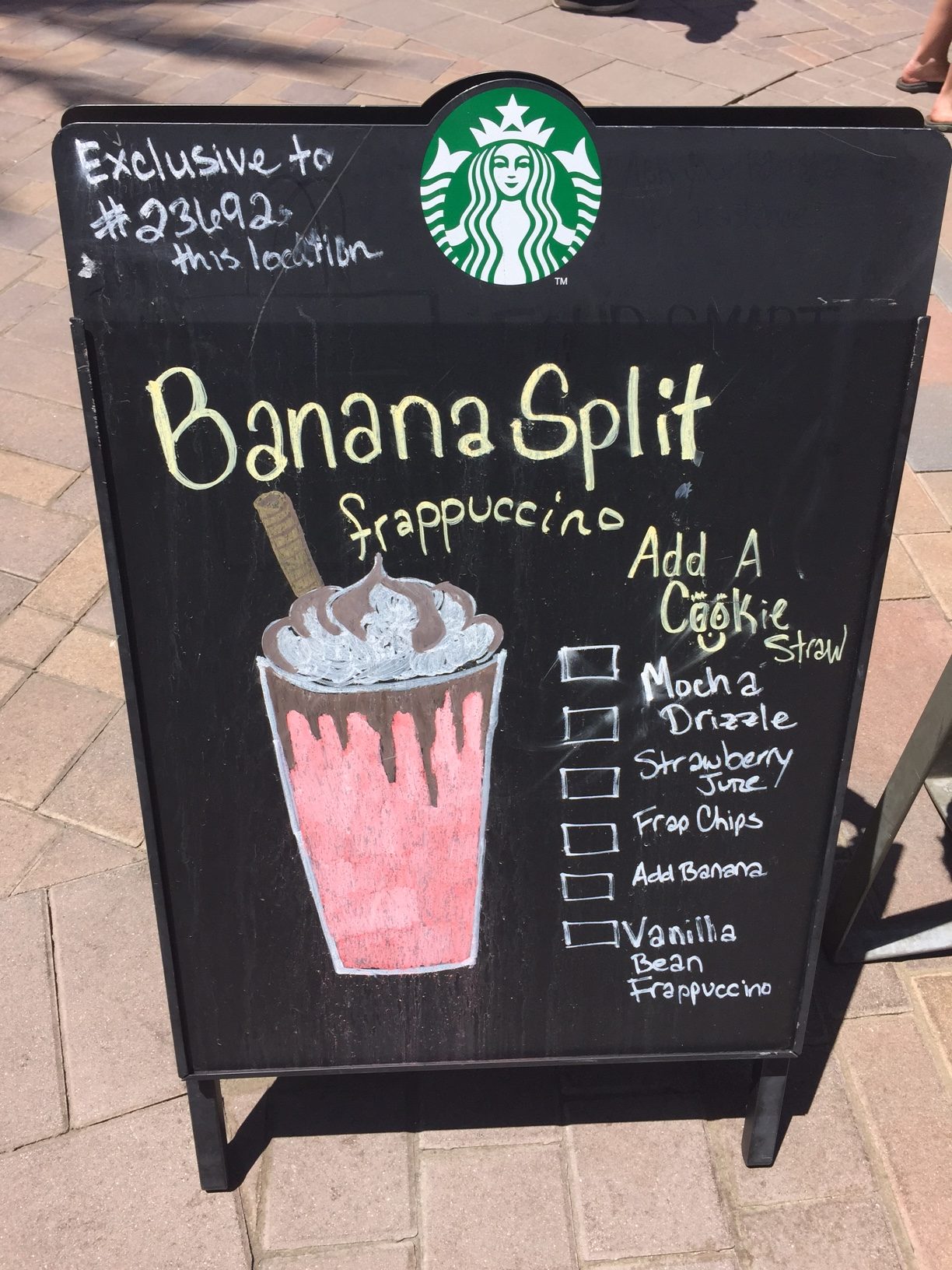 This bewitching beverage was spotted by HelloGiggles' own Editorial Director, Gina Vaynshteyn. According to the barista who made her the drink, this exact version of the Banana Split frapp is only available at the Desert Hills outlet in Palm Springs.
"It tastes like a strawberry-banana smoothie," Gina explained, when she texted us about this exciting news. "It's delicious, but expensive! $6."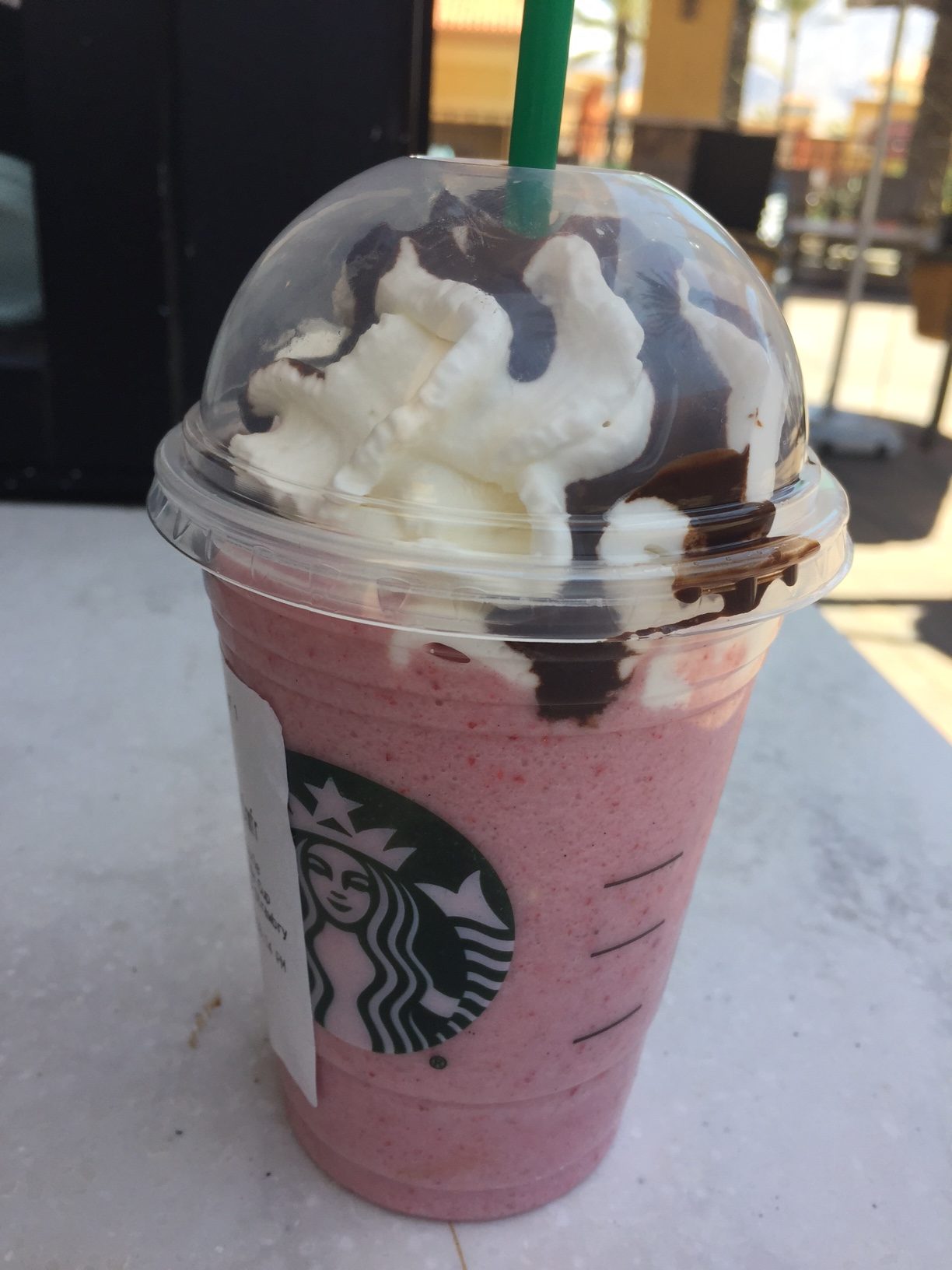 We know what you Starbucks' sleuths out there are thinking: This item is already on the company's secret menu! However, it seems that the ingredients slightly differ. The secret menu frapp consists of a strawberries and creme frappuccino base, vanilla bean powder, java chips, a whole banana, whipped cream, and a mocha drizzle. The crossover between the two: the banana, mocha topping, and frapp chips.
Oh! And just think — you can also snag a cookie straw with the Banana Split Frappuccino ?
Plus, just look at how Instagrammable this exclusive beauty is: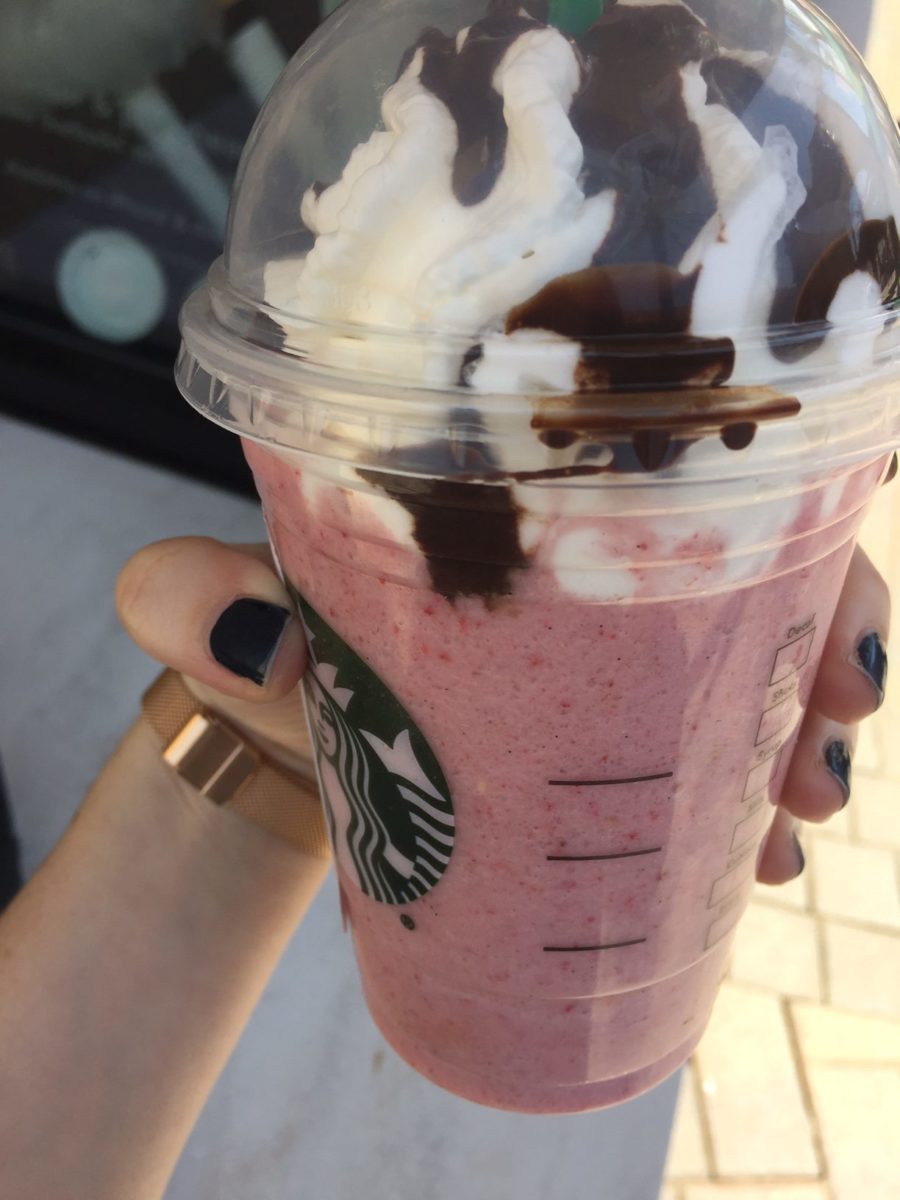 Do we want this Frappuccino in our hands right now? Yes. Are we currently contemplating Palm Springs as a vacation destination this summer? Also yes.