The way you earn Starbucks rewards might be changing in a big way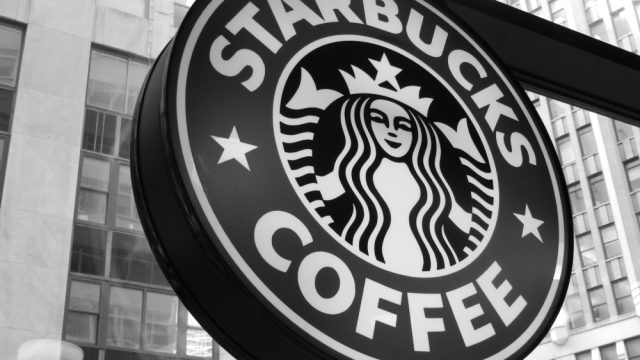 ICYMI, if you belong to My Starbucks Rewards (MSR), your coffee is about to get sweeter—at least, your rewards program will be—if a Twitter post by Starbucks Geek proves to be true since Starbucks has not officially given us the DL. As of right now, members earn one point, aka one Star, for every Starbucks-company purchase, like Teavana or Starbucks online. But a new pamphlet that Starbucks Geek posted shows that this may all change in April, when members would earn two Stars per $1 spent. So, if you get a Caramel Macchiato and a sandwich, you'll get way more Stars than the current MSR system, where you'd just get one Star if you buy that Macchiato and sandwich together.
How could more Stars per dollar be a bad thing?! Seems like Starbucks will soon be our new BFF even more so than they are now. (Is that even possible?!)
Some of the other alleged future changes include: only two levels, Green and Gold, so Green-level perks start sooner (i.e., free refills on brewed tea and coffee); monthly double star days for Gold members; and current Stars will be multiplied when these changes go into effect.
For instance, in the current system, to get 30 stars—otherwise known as the highest level—you'd need to make 30 purchases. But the new system suggests that you can get all those stars in one trip to Starbucks, whether you buy several cups of coffee for yourself or others, too. (And, let's be honest, when is buying others coffee a bad thing?!) In the soon-to-be future, to get to the Gold level, you will need 300 stars vs. 30. Based on the 2-Stars-per-dollar-spent method, though, I can see MSR members reaching 300 rather quickly. Also, now, 12 Stars gets you a free reward in the Gold level, but in April, 125 Stars will.
StarbucksMelody, a blog all about—you guessed it, Starbucks—thinks the new program will be better than the current MSR one. "Rewards are more fair across all the Starbucks businesses," StarbucksMelody wrote. "Teavana teas add up quickly and their average ticket is definitely higher than Starbucks. There will be no incentive to create multiple transactions… This is better for large families that come to Starbucks together and an adult is paying for everyone's treats. This incentivizes buying larger purchases like mugs and more!"
The pamphlet Starbucks Geek posted advertised a website to contact with questions, but when Consumerist checked it out, it was blank. Of course, we investigated, too, and it was still just a blank screen. But if this news is for real, we imagine it won't be for long.
So, go get your Starbucks on. I know we will.
Starbucks added two new lattes to their menu because Starbucks loves us
You can now order from Starbucks on your phone. Goodbye lines, hello life.
You've got to love coffee a 'latte' if you're having a #StarbucksWedding