People are so not happy about Starbucks' new rewards program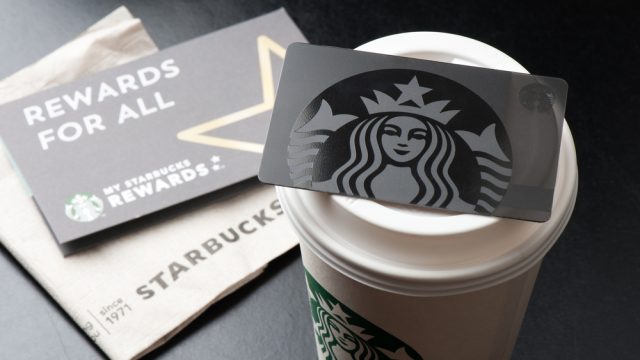 Starbucks is changing their reward program, and customers are frustrated, to say the least. On Monday, the company announced that starting in April, customers will no lover receive one point or "star" for each visit. Instead, they'll get two stars for each dollar spent.
Sounds like a pretty good deal, right? Wait. There's more.
Starbucks is also changing how the perks of "gold" status work.
Here's the way it works now:
Once customers have earned 30 stars in a year, they receive gold status. That's more or less the same as visiting Starbucks 30 times, assuming you don't earn any bonus points. After 12 visits, gold members receive a free drink.
For people who visit Starbucks on the reg, a free drink once every week and a half is a great way to feel appreciated. Which is exactly why those same people are upset with the new system.
Come April, customers will have to earn 300 stars to get to gold status. That means they'll need to spend close to $150. But THEN, customers will need 125 stars to cash in on a free drink. So people will need to spend an extra $63 per free drink on top of the $150 already spent. For people who spend $5 or less per visit, they won't be getting as many freebies.
For those customers who have existing points, Starbucks will multiply those points by 11 when the new program starts.
According to CNNMoney, Starbucks says a program based on money spent has been a huge customer request since the program launched in 2009. But now that it's actually happening, people are upset. And to no one's surprise, they've taken to Twitter to express their outrage.
A spokesperson for Starbucks told CNNMoney that the company is aware of the reactions on social media and is "always listening to customer feedback."
Here's some of the customer feedback, and it seems to be the general consensus (spoiler alert… it's not good):