Starbucks' newest holiday drink is exactly what we've been waiting for
Starbucks' newest holiday drink is a combination of two amazing caffeine concepts — cold brew and spiced sweet cream. The franchise's Spiced Sweet Cream Nariño 70 Cold Brew is their first cold coffee holiday beverage, and it already sounds like it's going to be our new fave.
Starbucks announced its totally sweet drink lineup for the holiday season yesterday (and the new limited edition green cups they'll be served in), and Spiced Sweet Cream Nariño 70 Cold Brew is another one to look forward to.
The drink is made with Starbucks' Cariño 70 Cold Brew coffee, a custom blend of 70% Colombia Nariño and 30% African coffee beans. It's slow-steeped for 20 hours and then flavored with cinnamon, anise, nutmeg, and vanilla. Best of all? It's very, very caffeinated. In a 12 ounce Tall Spiced Sweet Cream Cold Brew, you're served a whopping 140 mg of caffeine, so prepare yourself.
For the finale, the drink is topped with a float of house-made sweet cream.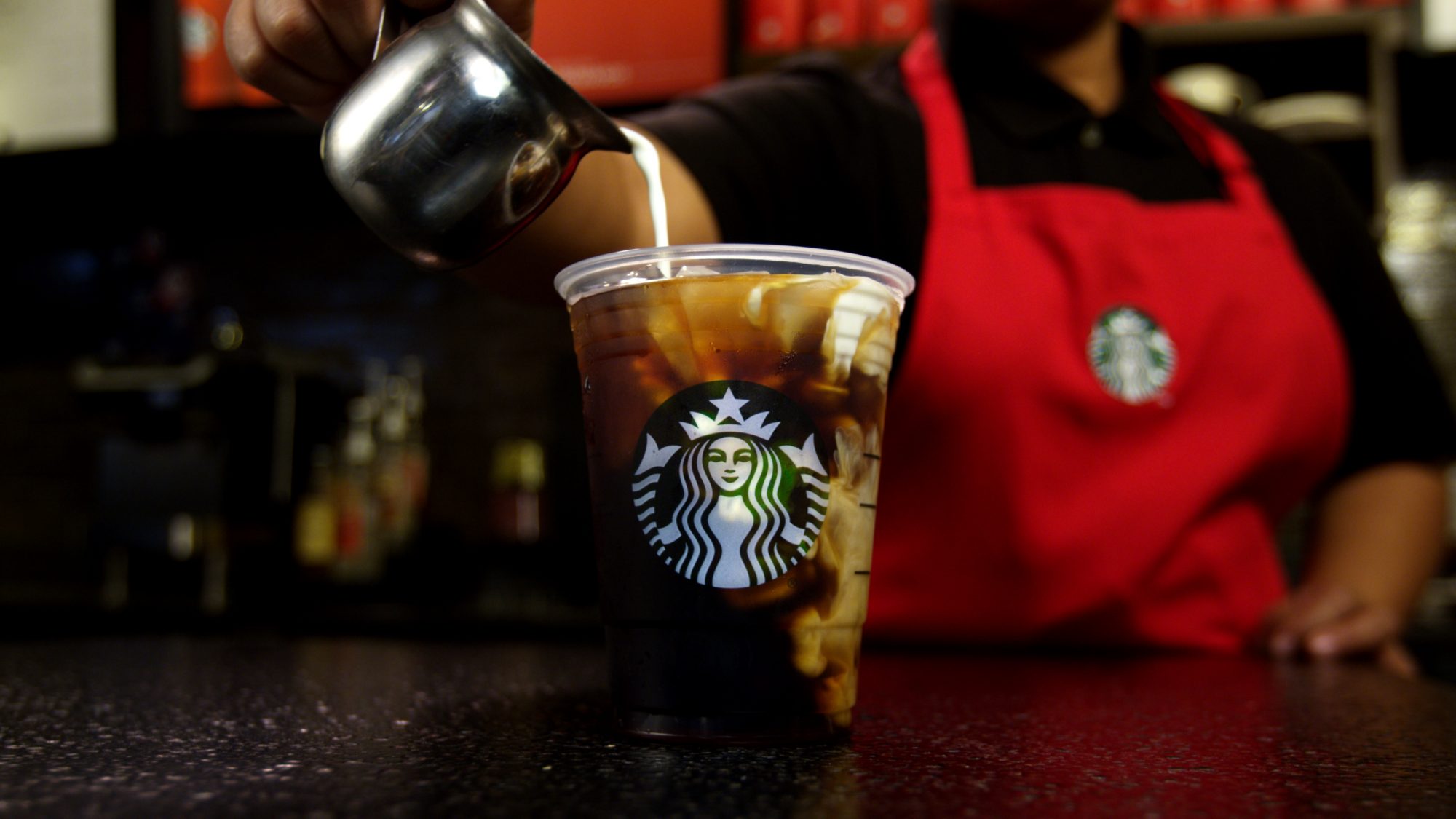 We know what your next question is — when can we try this cup of heaven?
If you're a Starbucks rewards member, head to your nearest location ASAP, because you get a special preview of the cold brew today! As for the rest of us, the Spiced Sweet Cream Nariño 70 Cold Brew joins the Starbucks menu across the U.S. and Canada later this month.
Meanwhile, you can also pick up a Peppermint Mocha, Eggnog Latte, Gingerbread Latte, and more at your nearest Sbux location.
With all of these holiday surprises from Starbucks this week, we have no idea what to do with ourselves (JK, yeah we do — cuddle up and start holiday movie marathoning already, duh!)