Starbucks is offering its first new espresso flavor in 43 years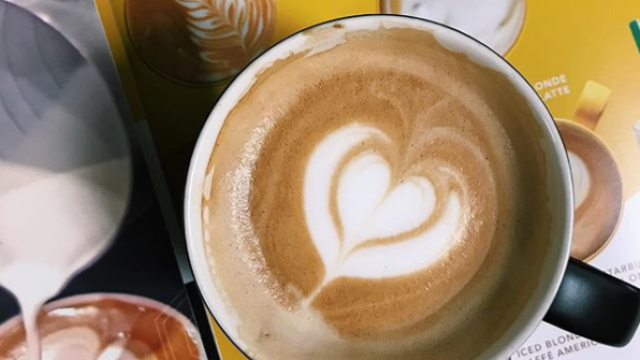 If you thought New Year's celebrations were over, think again. Starbucks is rolling out a new type of espresso that will make you even more excited for your morning java. U.S. Starbucks enthusiasts can now order the "blonde" espresso roast.
In February 2017, Starbucks released a Blonde Espresso Roast at Canadian locations. The coffee chain described the new option as, "a lighter roast that provides a balanced and sweet flavor with a smooth, creamy mouthfeel." Now, after testing the blonde espresso in Austin, Texas, and Tampa, Florida, all U.S. locations will begin serving the lighter take on a Starbucks classic.
The Blonde Espresso Roast is made from a unique blend of Latin American and African roasted coffee beans. Unlike Starbucks' signature espresso, the blonde espresso is less bitter and more sweet, with a "gentle flavor," as Starbucks Coffee specialist Anthony Carroll stated in the original 2017 press release. The blonde espresso also apparently has a slight citrus flavor that brightens the creamy, smooth body.
According to Bustle, the blonde espresso is just as caffeinated as its darker counterpart. So although it may taste lighter, it will still pack the caffeinated punch you need to kickstart your day.
This new Starbucks option is perfect for those of us who have yet to acquire a taste for strong-bodied coffee. But if you're not ready to drink it neat, customers can also opt to taste this new espresso roast in a Blonde Latte, Blonde Cappuccino, Iced Blonde Americano, or a Blonde Flat White.
As Starbucks says on their site, this is the first new espresso option offered in 43 years.
Put on your party hat on and join the blonde party today at a Starbucks location near you.