The new Starbucks holiday drink is extremely unexpected, but sounds like Christmas in a cup
It's only been a few weeks since Starbucks' holiday drinks made their triumphant return, but there's already a new one to add to our list. Even if your winter standby is a Peppermint Mocha, your order might change after you find out about this new drink—because it sounds like Christmas in a cup.
The coffee chain is introducing the Juniper Latte beginning November 27th (that's today!), which features "a hint of juniper and sage, an evergreen aroma, and citrus notes."
According to Serious Eats, juniper tastes like "rosemary crossed with a berry" and "it makes everything feel like it was prepared on a serene mountaintop with a wood-burning stove," aka extremely festive. Count. Us. In. The Juniper Latte was inspired by a similar drink that launched at the Starbucks Reserve Roastery in Seattle last year, so if you had a chance to try that and loved it, it's definitely your lucky day.
Starbucks says the Juniper Latte is "made with Starbucks signature espresso and steamed milk infused with juniper syrup and capped with velvety foam and a dusting of pine-citrus sugar."
If you are obsessed with coffee and the holiday season, this sounds like the drink for you. You know, if you're able to pull yourself away from the Toasted White Mocha (and if you haven't tried that drink, you definitely need to).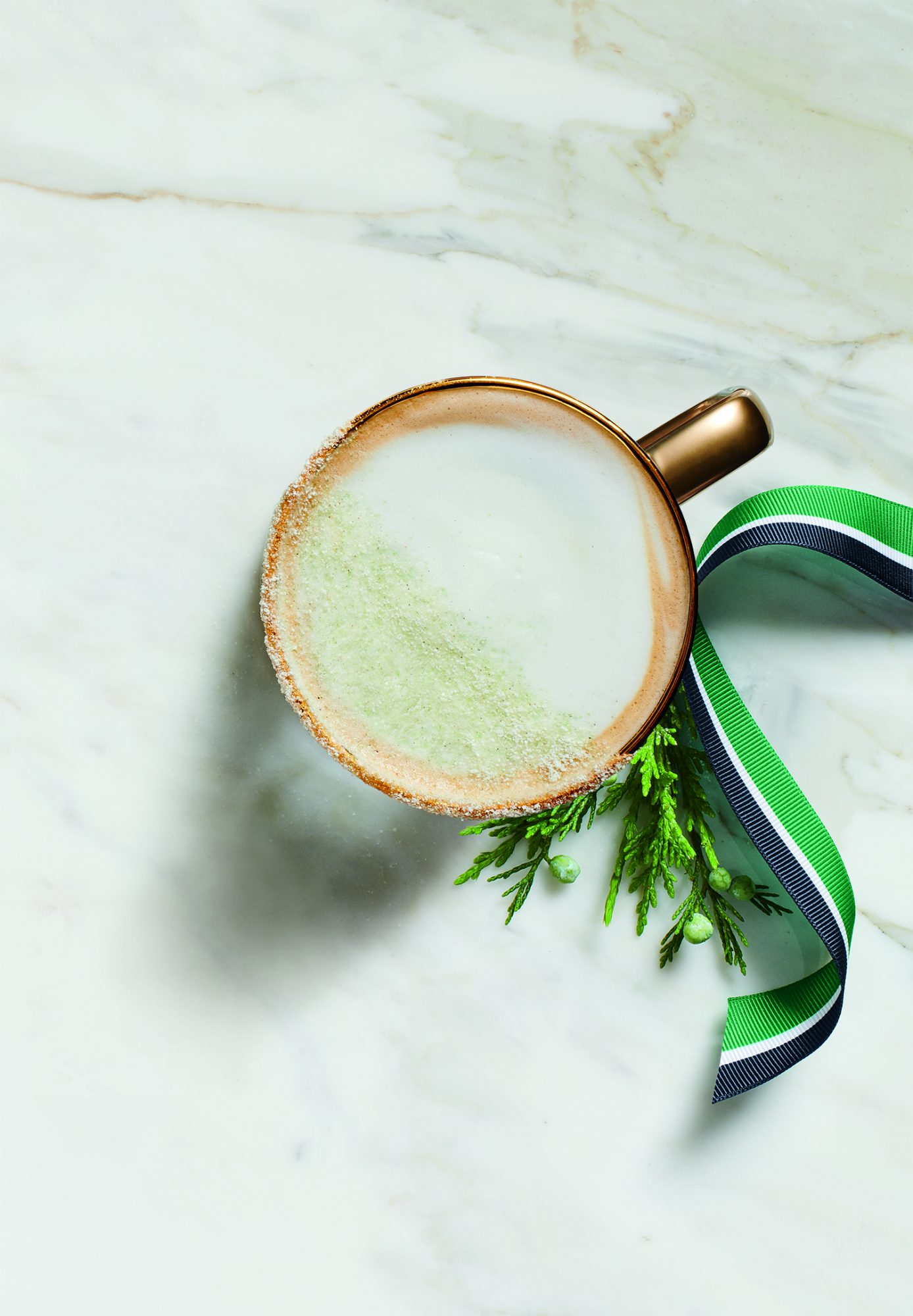 The Juniper Latte is only available for a limited time—Starbucks says while supplies last—so if you're thinking about giving it a spin, you should probably order it sooner rather than later. Who knows? It might end up being your new favorite holiday drink.