Surprise! Starbucks is dropping its holiday cups and drinks *today*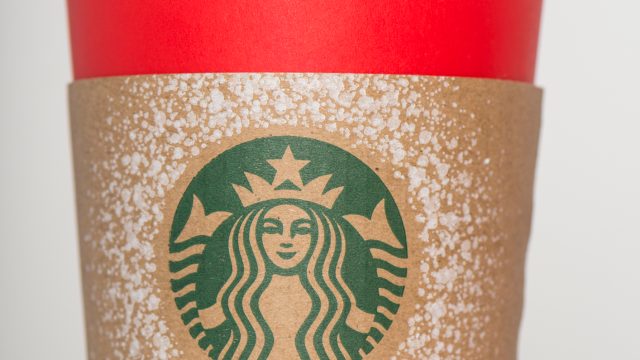 The air is chilled. The wind nips at your cheeks as you pull your scarf taught, hoping it warms you up, even a little bit. You press your hands deeper into your pockets until you see it: the promised land. You open the door and the smell of cinnamon and coffee swirls around you as you finally start to regain feeling in your body. It's the most wonderful time of year when Starbucks holiday menu and cups make their way back into our lives.
We'll trek through the coldest fall and winter days to get our hands on Peppermint Mochas and Eggnog Lattes, all wrapped up in that sweet red cup. There's a flavor profile to suit everyone. You can spice up a normal latte with some gingerbread or eggnog, you can swirl some peppermint into your mocha, you can even get your iced coffee with spiced sweet cream.
We can't deny that we're Starbucks people year-round. But during the holidays, our obsession gets taken to a new level, and this year that's especially true.
And while we love the festive red cups the hot beverages are usually served in, this year we get something a little different. Instead of red cups, Starbucks is releasing their first "color in" cup. The cup starts with a pair of hands holding a red cup, an ode to cups of season's past, and features ribbons, holiday scenes, and splashes of red and green. The illustration is meant to encourage patrons to color in the cup however they see fit. Jordan Kay from Starbucks Creative Studio, who illustrated the cup, says,
"I liked the idea of hands as the centering point, a symbol of connection, love and giving joy, said Kay. "Whether it's wrapping presents or decorating a tree, writing cards or enjoying a mug of cocoa.
https://www.instagram.com/p/Ba9fIWgAwrX
These holiday cups are new and unexpected, but feature just the right amount of holiday cheer. We can't wait to get our hands on one of these and add our own touch of color to them.