Starbucks has a new holiday hot chocolate, and you're gonna need it ASAP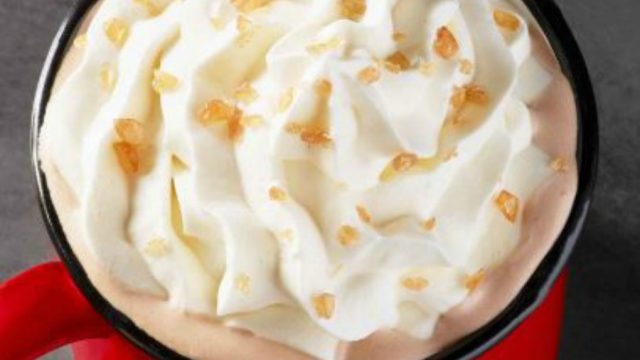 Starbucks has been slaying their seasonal and "secret" drinks these days, and this week, they've unveiled their newest work of art. Starbucks' newest holiday drink is the Toffee Almondmilk Hot Chocolate, and it sounds delightful. There's no way not to be merry and bright when there's this much deliciousness in one mug.
This cup of goodness is made with steamed almond milk, mocha sauce, and toffee nut syrup, and it's finished off with Caramel Brulée topping and whipped cream. It sounds like the perfect winter wonderland drink, and it's dairy free if you skip the whip — so there's really something for everyone.
Here's a preview of the Toffee Almondmilk Hot Chocolate.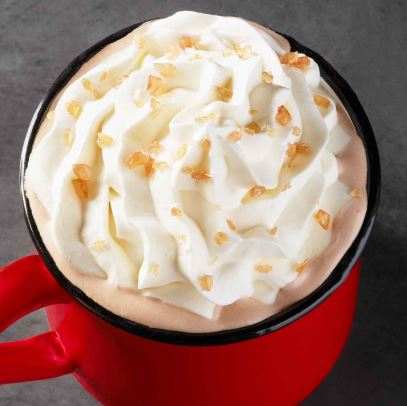 And the usual lineup of holiday staples will of course also be available.
There's the Peppermint Hot Cocoa made with mocha sauce, peppermint syrup, and steamed milk, complete with sweetened whipped cream and dark chocolate curls if you so desired.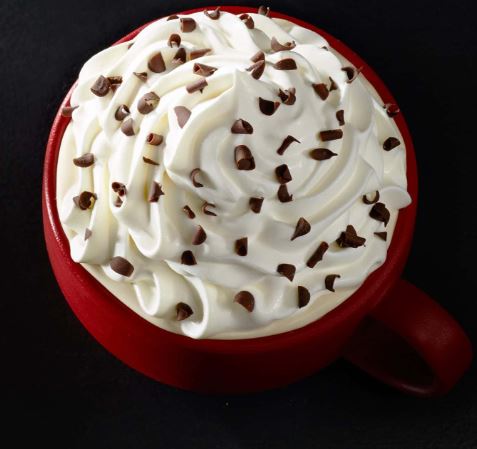 But wait! There's more.
You can also get the Snickerdoodle Hot Cocoa, which almost sounds too sweet for your own good (but of course, that's impossible). It's made with white chocolate sauce, cinnamon dolce syrup, and then topped with their sweetened whipped cream and cinnamon sugar.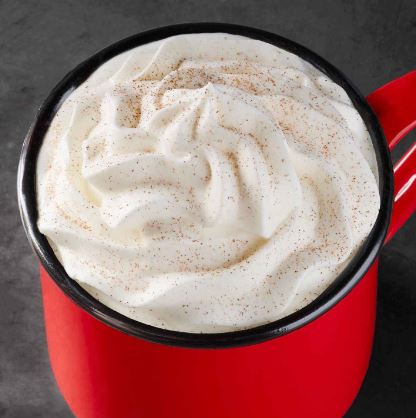 There's also the Salted Caramel Hot Cocoa, which is made with steamed milk, mocha sauce, toffee nut and vanilla syrup.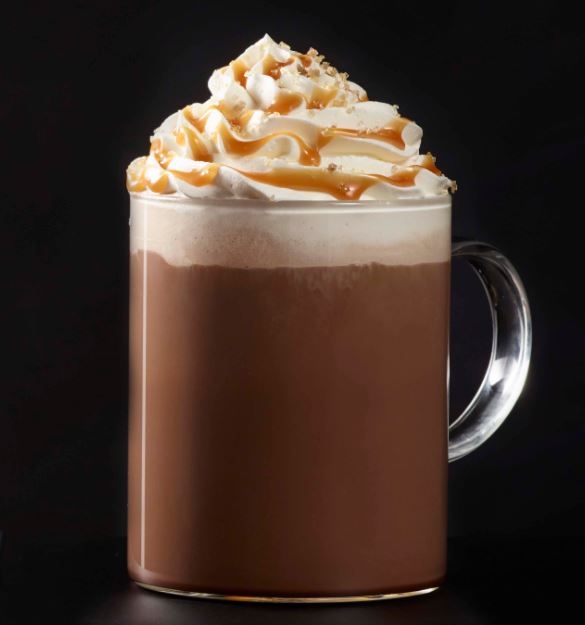 How do they come up with these marvelous things?
And if all of that wasn't amazing enough, these drinks come in the super adorable Starbucks holiday cups which we are currently all about…so it's DOUBLE GOODNESS.