Starbucks just released its new holiday cup designs, and they're coming tomorrow!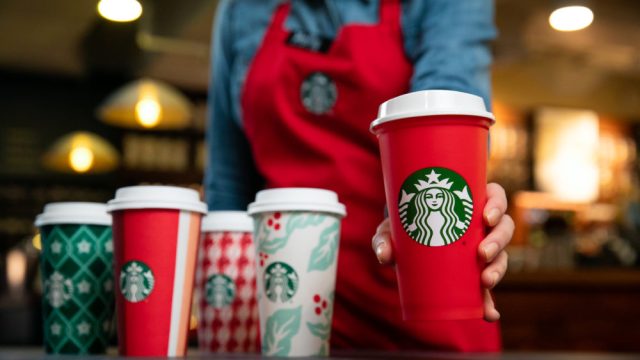 We never like to bid Halloween adieu, but Starbucks just made it a lot easier. As of Friday, November 2nd, Starbucks will officially usher in their holiday cups and wintery beverages. Hark! The herald angels sing! To gain inspiration for the 2018 holiday season, the company's Creative team passed around a bag of Starbucks's Christmas Blend and recalled the good times they've had over the past three decades of business.
In a November 1st press release, Starbucks Creative Studio's Kristy Cameron said, "Looking back at our heritage, we found something lovely in our own story, with beautiful coffee and flavors that come together to make the season magical."
The four 2018 holiday cups are each a callback to a Starbucks era. Their unique designs evoke a sense of nostalgia and celebrate "the spirit of yesteryear with a modern twist," as stated in the press release.
One of the holiday cups available this year was inspired by the contrasting-colored fin that runs down the back of Starbucks coffee bags. Another calls back to the holly berry packaging from 2013 and 2017. The flames on the third holiday cup represent the Christmas Blend Espresso Roast. And the final "stargyle" pattern is an homage to Starbucks's 1999 holiday cup on which a couple places a star on a Christmas tree.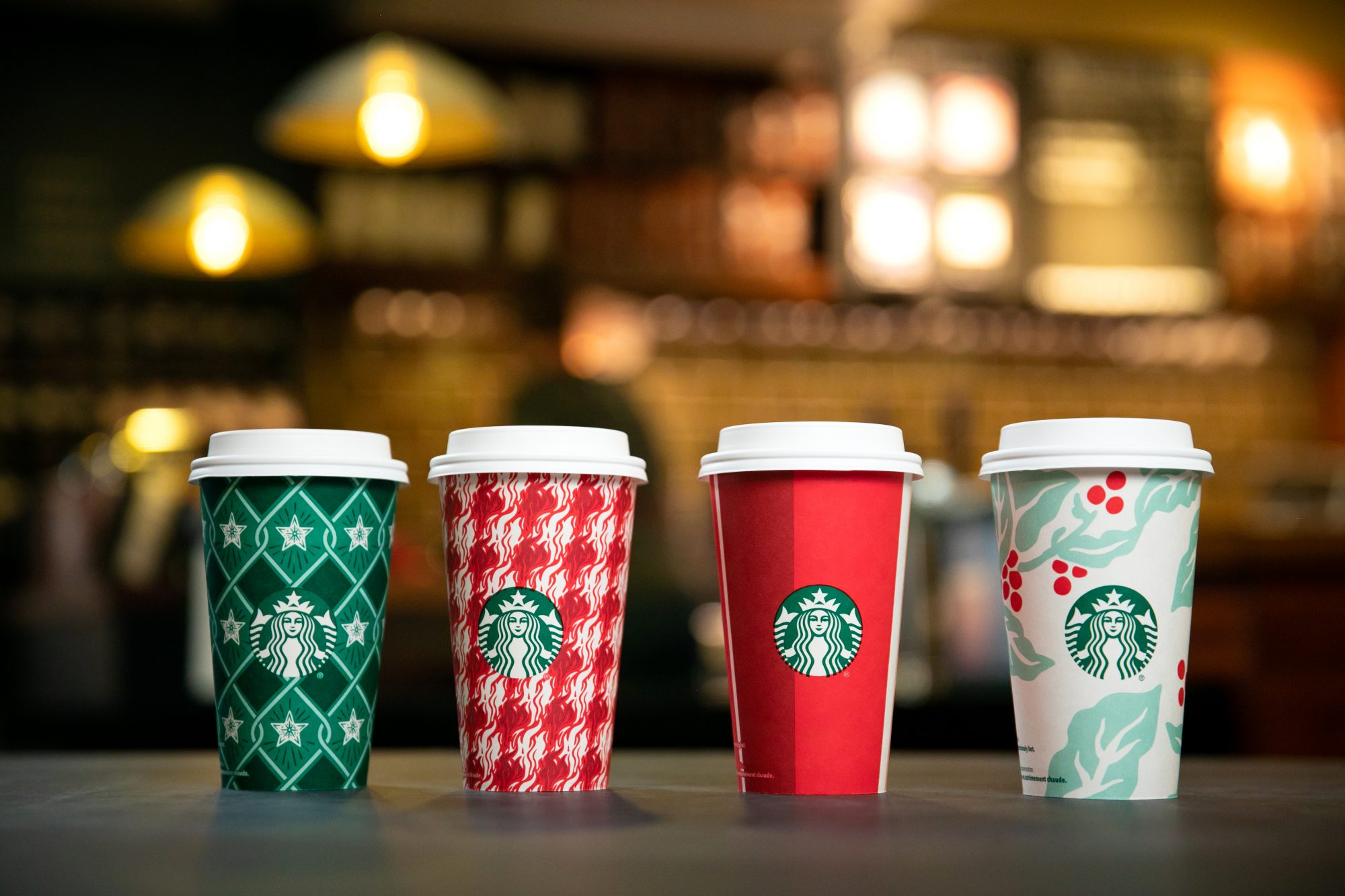 And what would a holiday cup be without Peppermint Mocha inside? Starbucks's six holiday beverages will also make their way back on the menu come November 2nd.
Peppermint Mocha, Toasted White Chocolate Mocha, Caramel Brûlée Latte, Chestnut Praline Latte, Gingerbread Latte, and Egg Nog Latte will officially be back and ready to get their holiday party on.

Plus, if you head to your local Starbucks on November 2nd to grab your first sip of a holiday beverage, Starbucks will gift you a free reusable red holiday cup. And customers who bring their reusable holiday cup to Starbucks locations in the U.S. and Canada after 2 p.m. from November 3rd to January 7th will get $0.50 off their grande holiday drink.
There is so much Starbucks news to get excited about, we're not sure if we can wait until tomorrow. It seriously feels like Christmas Eve.