This is how the Starbucks Crystal Ball Frappuccino predicts your future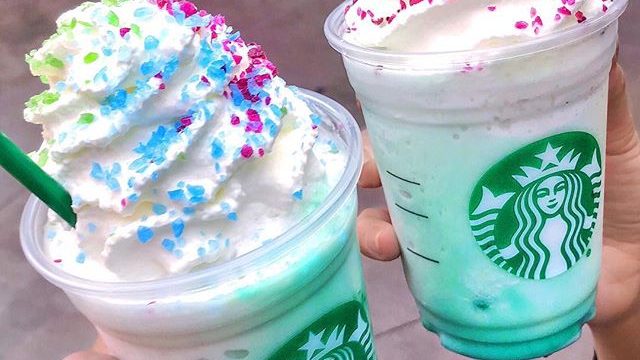 Step right up, ladies and gents, and feast your eyes on the mystical fortune telling drink — the new Starbucks Crystal Ball Frappuccino. That's right. The Crystal Ball Frappuccino predicts your future. Don't believe us? We'll tell you exactly how it works.
Your fate lies in the candy crystal gems atop the Crystal Ball Frappuccino. What begins as a fairly ordinary drink turns into something magical once the barista sprinkles on the finishing touch.
If your drink is topped with blue gems, adventure awaits. Perhaps you'll forge a new path to a longterm goal, or maybe your Uber driver will get lost. Only the stars know for sure!
Purple gems signify magic. Sparks could fly between you and that cutie from work. Your fairy godmother might turn you into a princess for the night. Whatever the Crystal Ball Frappuccino predicts, it will be enchanting.
And finally, if green gems end up on your drink, you'll be blessed with luck that day. Money, new friendships, winning $10 on a scratch ticket — fortune is in your cards.
You won't know which gems will be sprinkled atop your drink until it's served. Hopefully, fate is on your side when your drink order is placed. (And we imagine it's also beneficial to have a good relationship with your barista, too.)
If you're dying to know what the future holds for you, get to your local participating Starbucks between March 22nd and March 26th.
These fortune-telling Crystal Ball Frapps are just passing through town, so catch them while they're here.
We wish you luck in your future endeavors and hope the Starbucks Crystal Ball Frapp doesn't go fuzzy while predicting what awaits you on the road ahead.