#BoycottStarbucks is trending, and the reason why is both infuriating and heartbreaking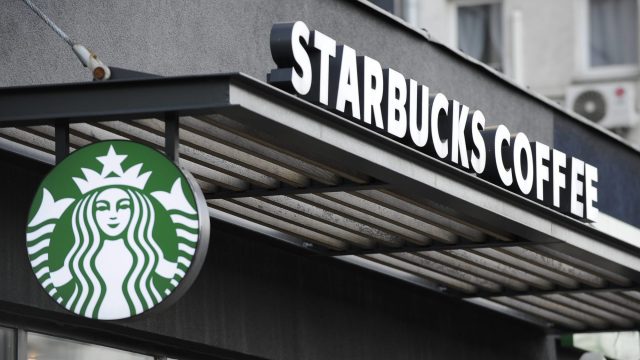 If you haven't heard why people are calling for a Starbucks boycott, you might want to sit down before you keep reading. According to witnesses and a video that went viral yesterday, April 14th, two black men were recently arrested at a Philadelphia-area Starbucks for doing … absolutely nothing. And understandably, the incident has Twitter users totally outraged.
The two men were at Starbucks waiting to meet another man, who can be seen in the arrest video questioning police as his friends were led away in handcuffs.
"What did [the police] get called for?" Andrew Yaffe, the friend for whom the unnamed men were waiting, asks. "Because there were two black guys sitting here meeting me? What did they do?"
"They didn't do anything," you can hear a female customer say off camera. "I saw the entire thing."
Lauren A. Wimmer, the attorney for the two men, said her clients were meeting Yaffe at Starbucks "to discuss potential residential and commercial real estate opportunities in Philadelphia," BuzzFeed reported.
Then, when they didn't order, Wimmer said they were approached by "a white female manager" who asked them to leave. They explained they were waiting for another person to join them before buying something, after which the manager called the police and the men were arrested for "defiant trespassing."
You can watch the encounter here:
https://twitter.com/udfredirect/status/984539713016094721
Upon seeing video of the incident — which could easily be interpreted as an act of racial profiling — #BoycottStarbucks quickly started trending on Twitter.
false
Starbucks later released a statement on social media.
Starbucks CEO Kevin Johnson also issued a lengthy apology in which he said the "disheartening situation" turned into a "reprehensible outcome." He said he hopes to meet the two men in person when he arrives in Philadelphia later this week, and added that Starbucks has "begun a thorough investigation" of its policies.
There's only a brief mention in the apology of the employee who called the police:
"The basis for the call to the Philadelphia police department was wrong," Johnson wrote. "Our store manager never intended for these men to be arrested and this should never have escalated as it did. We also will further train our partners to better know when police assistance is warranted."
While we're glad Starbucks is acting quickly to address the situation, it's incredibly disappointing this even happened in the first place. It's yet another example of the poor treatment of black people in America, and we cannot let it continue. Racism, police brutality, and gun violence are ripping communities — and lives — to pieces, and it needs to stop now.
As Wimmer put it: "How many times have we sat in Starbucks minding our own business, waiting for a friend to come, and then we order?"