"Star Wars: Episode VIII" has finished filming, and the wrap party is out of this world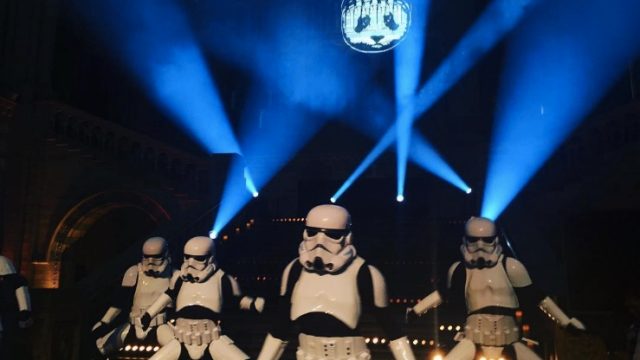 Let the countdown officially begin. As of right now, this very moment, Star Wars: Episode VIII has finished filming. That's right, it is D-O-N-E. How many days till December 15th, 2017?
Why, only a short 521!! It'll be here in no time!
Luke Skywalker himself, Mark Hamill, was the first cast member to share the news via Twitter when he was asked to describe the upcoming movie in one word: wrapped. false
To celebrate the occasion, the cast and crew then attended the coolest party this side of the Moon of Endor. It was held at the Natural History Museum in London, and everyone danced in the shadow of a giant dinosaur skeleton, because of course they did.
There were also dancing stormtroopers, because no Star Wars party is complete without them.
And Ellie Golding performed?!
There was also a giant panda in attendance, since this panda has sorta become the official mascot of Episode VIII.
No one's really sure why, but it's been included on a lot of Episode VIII imagery we've seen over the last few months. It could be a giant clue, that Rey's parents…are really into bamboo? IDK.
Speaking of Rey, Daisy Ridley looked amazing, as usual.
Same goes for John Boyega.
The two hung out together, of course, with Boyega sharing some adorable snaps to Snapchat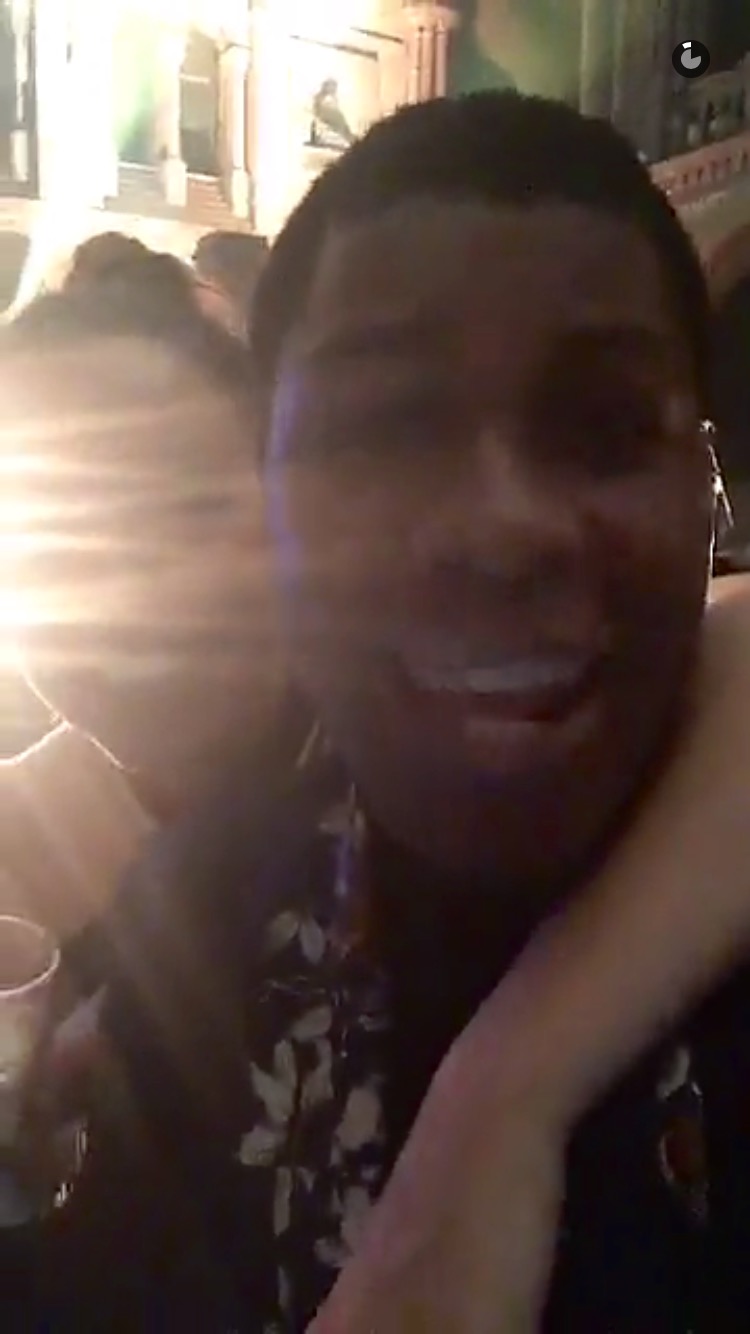 So yeah, we miss a really amazing Star Wars party, friends. But hey, at least we'll all get Episode VIII opens in…ugh it's still 521 days away ?