"Star Wars" superfans just made a video about the origins of this epic villain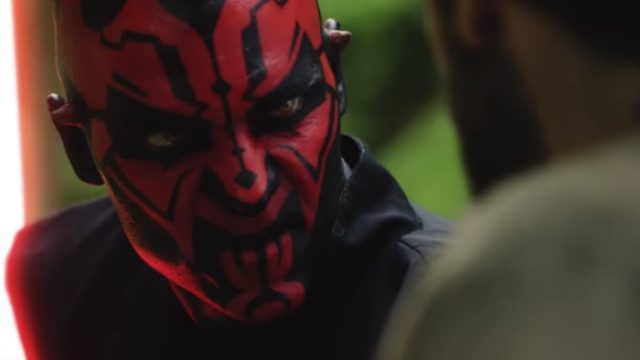 Star Wars Episode 1: The Phantom Menace brought a new villain into the lives of Star Warsfans. While normally a new villain is something to celebrate (at least in Star Wars), fans were hugely disappointed when they realized that Darth Maul got minimal screen time.
Which is why, 17 years after its theatrical release, YouTube's T7 Production team has brought some highly anticipated redemption for the mysterious Darth Maul.
"Darth Maul: Apprentice – A Star Wars Film" is technically a fan video, but it's so incredibly well done, it's absolutely living up to its Star Wars title. The short film was written, directed and edited by Shawn Bu, and took nearly two years to complete.
Ray Park originally played the role of Darth Maul, but in the fan video, Ben Schamma took over the physicality of the character, while Peter Serafinowicz lent his voice.
"We always felt that Darth Maul should have had more screen time," Bu said in a statement. "So we wanted to create a film just for him with the best lightsaber fights we could do!"
We're pretty sure they succeeded. Big time. Based on the music, the acting and the cinematography, it's actually hard to tell that this fan video isn't a George Lucas film.
Take a look and prepare to be impressed:
And here's a behind-the-scenes look at how the video was made: