"Star Wars" and Target are teaming up for the t-shirt line of our Rebellion dreams
Hey, do you like Star Wars t-shirts? Do you like helping out a great cause? Do you maybe want to wear a Star Wars t-shirt and help out a great cause at the same time? If you answered yes to any one of these questions, then OOOOH (b wan) do we have something great for you. In a beautiful partnership, Star Wars and Target are teaming up to release a line of custom Rogue One t-shirts.
As you scramble for your wallet, there's more good news: $5 from every purchase of these new shirts will go towards UNICEF Kid Power. So you'll be repping the Rebellion, and helping kids in need? This is a great idea.
As part of the #ForceForChange campaign (which you might remember from last year's Force Awakens), ten big-time Star Wars fans have lent their creative juices towards creating ten different Star Wars t-shirts themed around Rogue One, and the idea of hope and rebellion.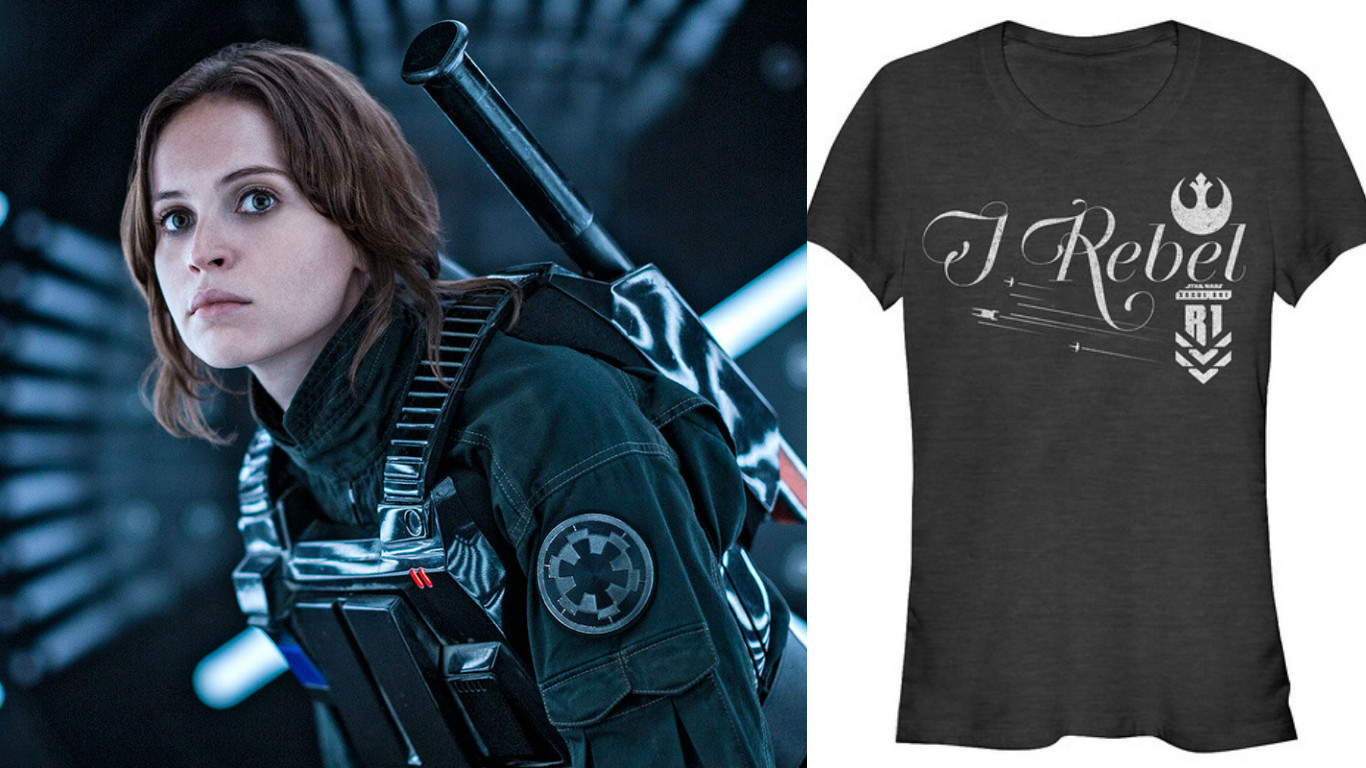 "This campaign is about raising funds and awareness for UNICEF Kid Power's mission to improve the lives of children everywhere," Paul Southern, senior vice president of licensing for Lucasfilm at Disney Consumer Products and Interactive Media, explained in a press release. "Everyone connected to this initiative has been a Force for Change in different ways, and we hope their stories will inspire others to get involved."
Talking to the Los Angeles Times, Southern continued, "We're hoping that this campaign will help us spread the word to current and new Star Wars fans about the importance of standing up for what you believe in, and being a force for change in your community." This is something we can get behind — and definitely wear these t-shirts, too.
You can snag t-shirts designed by Rogue One stars Felicity Jones, Diego Luna, Riz Ahmed and director Gareth Edwards, along with Star Wars enthusiasts Olivia Munn, Brittany Snow, Camilla Belle, and Steve Aoki.
While the t-shirts won't be available in store until November 27th, you can go ahead and gaze at them longingly right now on Target.com.