There were so many "Star Wars" proposals during "Rogue One" screenings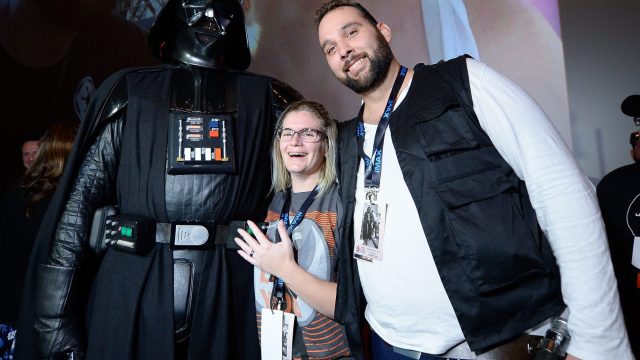 When you think of trying to defeat the Empire and blow up the Death Star, obviously your mind also wanders to falling in luv.  So much love in space! We're not talking about Han and Leia (or Poe and Finn BB-8) but rather the fact that many couples out there — young and old, new and long-term — have special bonds and relationships with the Star Wars saga, and what better way to celebrate the release of a new movie than by popping the question?
Surprisingly (or, maybe not so surprisingly) there were a ton of proposals during screenings for Rogue One Thursday night.
The El Capitan theater in Hollywood (aka, Disney's ~fancy~ theater) had a big premiere event, and that's when Shaun proposed to his girlfriend, Genevieve. He was dressed as Han Solo, she was wearing an "I Know" shirt, and this is a match made in Millennium Falcon heaven. Shaun even popped the question in front of the eager crowd waiting for the movie, and yes, Darth Vader was there to witness the whole thing. Awww.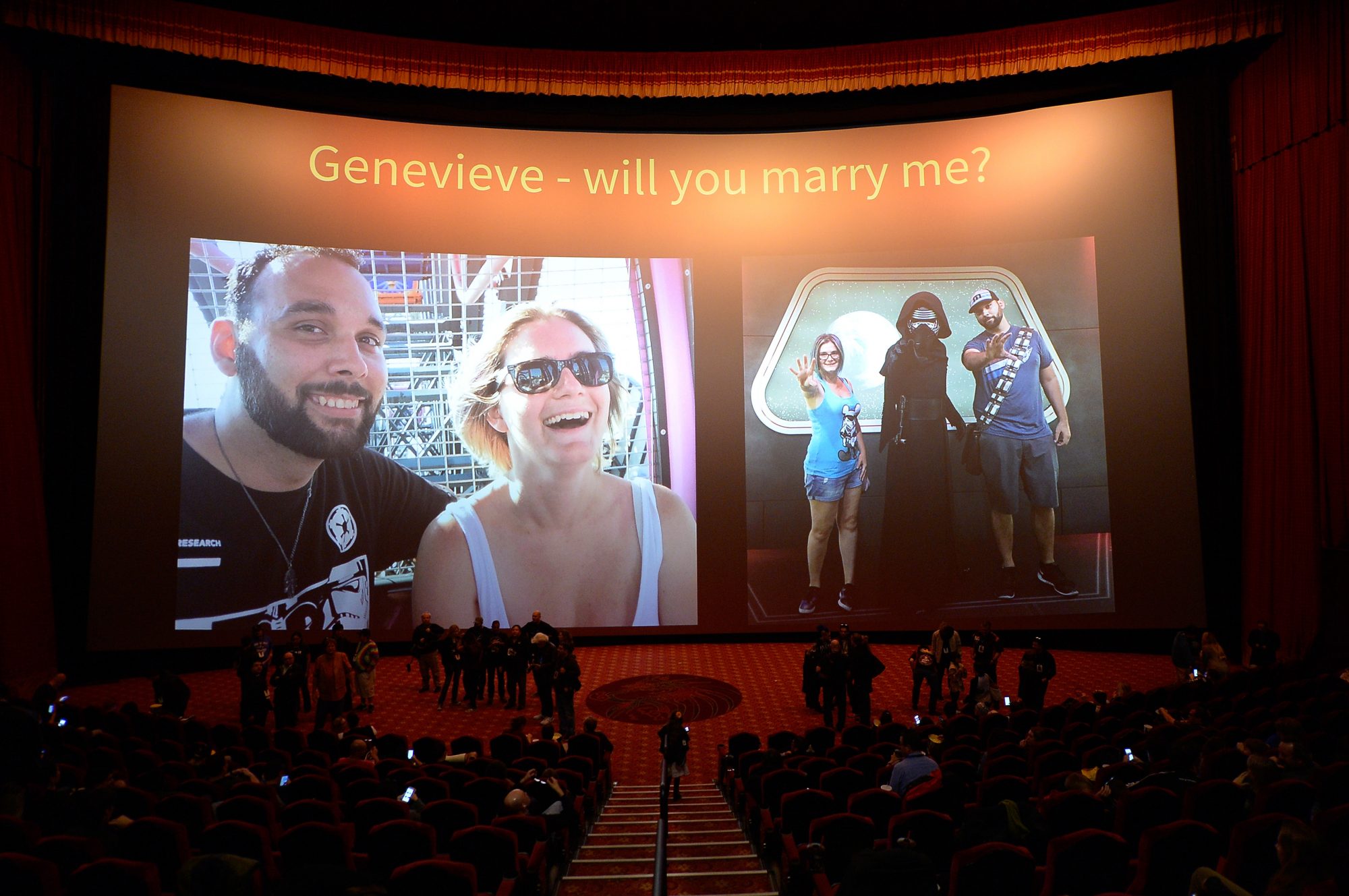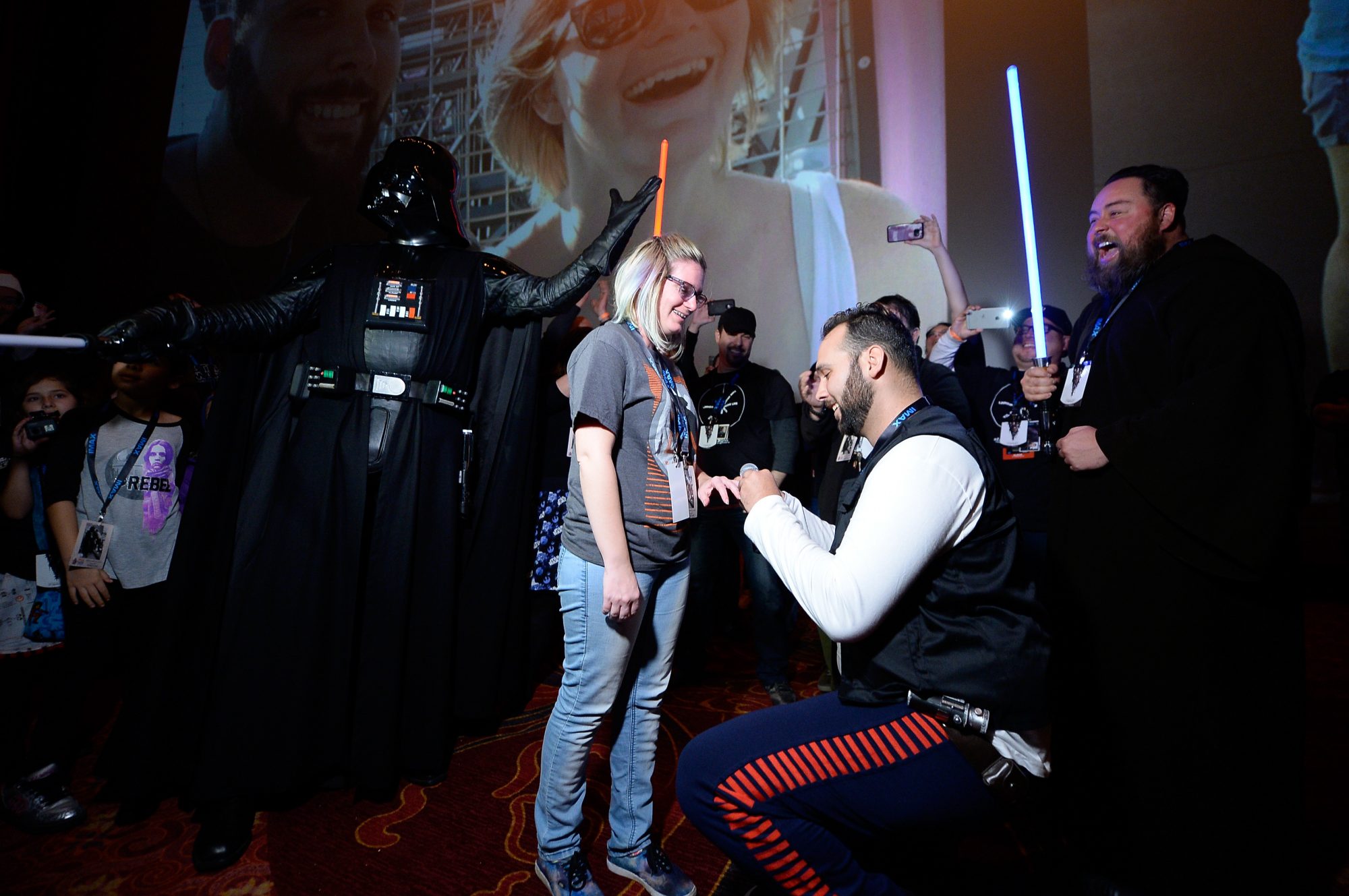 One guy went totally above and beyond, and completely fooled his girlfriend with the promise of a ~private~ Rogue One screening. Instead, Josh — who had been planning the proposal for months —  had his girlfriend Taylor watch a short film, that he made, about the two of them falling in love (and it even includes the iconic Star Wars scroll!!).
https://www.youtube.com/watch?v=tZAGjm8rdLI?feature=oembed
Star Wars love isn't just reserved for humans, and two Jawas made it official at a theater in Vermont.
There's also DocHuckleberry, who proposed before the screening of Rogue One, and then he and his new fiancée went to the movies to celebrate in style.
Well, all of this is just too cute. We hope everyone enjoyed the movie (we're assuming obviously they did) and here's to so many Star Wars weddings in the near future!