Literally everyone is super psyched for 'Star Wars: Rogue One'
Now that Star Wars: The Force Awakens has broken just about every box office record in the world, we're already looking forward to the space opera franchise's next installment. No, not Episode VIII — rather, the one-shot Star Wars universe film Rogue One: A Star Wars Story, starring British actress Felicity Jones. As it turns out, we're not alone in this feeling: A poll conducted by online movie ticket website Fandango, film fans have named their most anticipated movie of 2016, and it's none other than Rogue One.
Let's quickly recap everything we think we know about Rogue One:
– It's set before the original Star Wars trilogy, but after the prequels, AKA during the height of the Empire's power.
– Gareth Edwards, who'd previously directed the Godzilla remake and the indie horror film Monsters, is at the helm of the film.
– The rumor mill has swirled around the identity of Jones's lead character and the presumed plot of the film (for those who aren't afraid of that info, dive in here). Other confirmed actors for the film include Diego Luna, Donnie Yen, Forest Whitaker, and for the Joss Whedon fans, Alan Tudyk.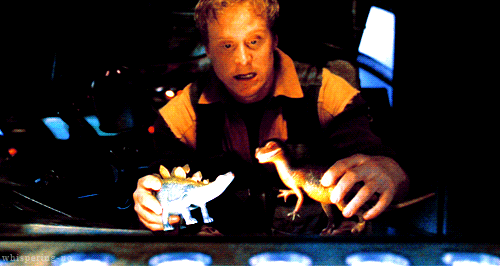 As most of the other Star Wars films have focused on one specific Jedi Chosen One (Anakin Skywalker, Luke Skywalker, and now Rey), Rogue One will be a grand experiment in whether the series' fans have an appetite for even more stories from a galaxy far, far away — and as of now, it seems as though Star Wars mania has yet to recede. That said, dedicated Star Wars fans have been exploring the Expanded Universe TV series, books, and comics for years.
It's not that surprising that the next Star Wars film is a hot property, and presumably Fandango conducted this poll right when The Force Awakens hype was settling in. What's definitely not surprising is that the top ten most anticipated films are all remakes, sequels, or re-imaginings.
While this is all fine and dandy, and of course we'll be checking all those films out, we have to say that we can't wait for the surprises of the 2016 movie season. (That said, out of the Big Movie Franchise pool, where's Ghostbusters? Suicide Squad?) For now, check out the full Fandango poll results, including those for Best Anticipated Actress and Actor, here.
Everything we know about the new 'Star Wars' movie, 'Rogue One'
This new 'Star Wars' fan theory explains the (possible) origin of Felicity Jones' character
Images courtesy of Disney/Lucasfilm, via Fox/Tumblr.