Noooo — the wait for the next "Star Wars" just got longer
Today's bummer news is huge. Remember how you left Star Wars: The Force Awakens thinking, "that movie was awesome, and I can't wait for Episode VIII in 17 months! It's so close!" Well, not anymore.
Walt Disney Studios and Lucasfilm have just announced that they're pushing the release date of the still untitled Episode VIII back a few months. Instead of landing in theaters on May 26, 2017, we won't be able to check in on Rey, Finn, Poe, everyone's favorite droid BB-8, and Darth Vader fanboy Kylo Ren until December 15, 2017.
While Disney and Lucasfilm didn't give a reason as to why it's been pushed back, we can figure out why: It's because they're going to try and make Episode VIII even MORE amazing than Force Awakens, if that's even possible. But hey, do or do not, there is no try.
The next movie in the Star Wars saga has actually already started filming, with a few scenes filmed last year (in Ireland, so we can guess that those were scenes [spoiler] with Luke on Jedi Island). The main principal photography is just getting started now, and clearly, they're already anticipating they'll need a little bit more time to make it perfect.
Also Guardians of the Galaxy, Vol. 2 opens on May 5, 2017, and Disney probably wants to give ALL their movies enough time to break huge box office records, you know?
So let's restart the clock, again. Star Wars: Episode VIII will now open on December 15, 2017, which is in… 695 days.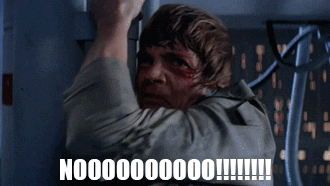 (Image via Lucasfilm)