This rad lady at Lucasfilm had the most epic response when a dude suggested "men-only" screenings of "Star Wars"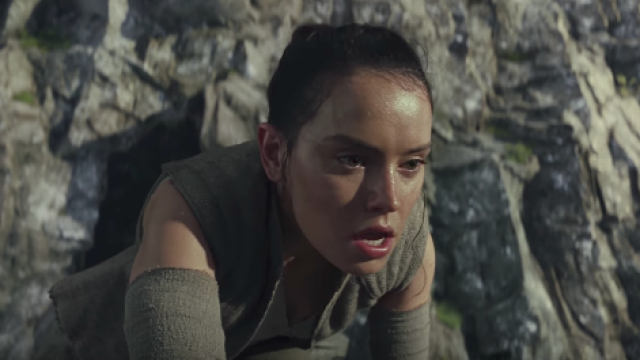 Along with the upcoming awesomeness that is Wonder Woman, there's been some drama. Some theaters have opted to have "women-only" screenings  of the film — and some men have objected, one even suggesting "men-only" screenings of Star Wars.
But one Lucasfilm employee was having none of that, and had an awesome retort.
In response to Alamo Drafthouse's "women-only" screenings of Wonder Woman, dudes all over the internet have been freaking out. But, one took it especially far by not only suggesting "men-only" screenings of the next Star Wars, but that they should take place the entire first week. Is this supposed to imply that only guys like Star Wars?! Because that's so far from true.
Here's the tweet: false
Plenty of people had epic responses, including a reminder of the main character in the new Star Wars film — *cough* Rey!! (Then, of course, there are the amazing Leia and Jyn.)
They also reminded Jack that he had apparently wanted to boycott Star Wars.
But, no one had quite as perfect a response as Jennifer Heddle — a Lucasfilm employee. She used 140 characters to complete perfection, reminding Jack that tons of women work on (and enjoy!) Star Wars too.
Enjoy, we certainly do! So needless to say, we're seriously looking forward to when Star Wars: The Last Jedi hits theaters on December 15th — but first, there's Wonder Woman this weekend!