The director of "Star Wars: The Last Jedi" just tweeted something terribly cryptic about the movie's title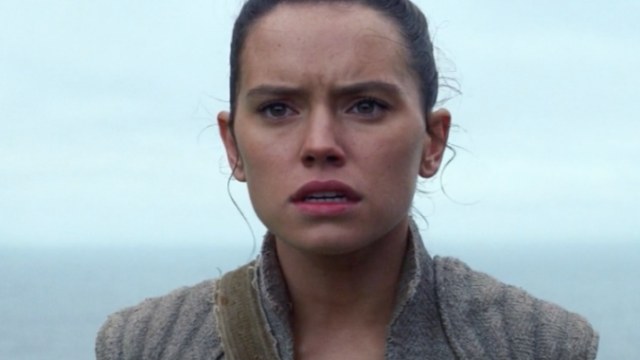 A little over a month ago, the title for Star Wars Episode VIII was revealed: The Last Jedi. Since then, we've been obsessing over the name, and what it could possibly mean for our heroes (along with the fact that suddenly, the Star Wars logo is in red — we're not worried or anything, YOU'RE WORRIED).
Then a few weeks ago, Star Wars let it slip that the title is actually plural, and The Last Jedi refers to multiple last Jedi — and we're probably talking about Luke and Rey, unless there are other Jedi out there we don't yet know about. If this isn't enough to send you into a cold Star Wars sweat, Last Jedi's director, Rian Johnson, just tweeted something hella cryptic about the title.
And okay, we should have known this all along. But seeing Rian tweet it, the situation is so much more serious now.
In a back and forth with a fan (who asked for the meaning of The Last Jedi for his birthday, happy birthday!) Rian reminded us that "last" also means "final." false false
Oh dear, "The Final Jedi" sounds SO MUCH WORSE than The Last Jedi. And sure, both words are interchangeable, since they're synonyms. But let's put it like this. There's one donut left in the box. If you ask, "is anyone going to have the last donut?" that is a lot less intense than asking "is anyone going to have the final donut?" Asking for the "final donut" sure makes it sound like there are no more donuts out there in the world, and you're about to eat the last delicious one. There will never be another donut ever again.
In this situation, donuts = Jedi, and how worried are you right now?
Now to really stress the gravity of this Last Jedi situation, other synonyms include, but are not limited to: determinative ("The Determinative Jedi"), finishing ("The Finishing Jedi"), ultimate ("The Ultimate Jedi"), climatic ("The Climatic Jedi"), and swan song ("The Swan Song Jedi"). None of those make you feel warm and fuzzy for the future of the Jedi order.
Knowing that he caused a small stir on Twitter, Rian was quick to clarify again, and this probably isn't the end of the Jedi order.
Hopefully we didn't just learn that Luke and Rey are the FINAL Jedi…forever.