Here are the first official images of Star Wars Land, coming soon to a Disney Park near you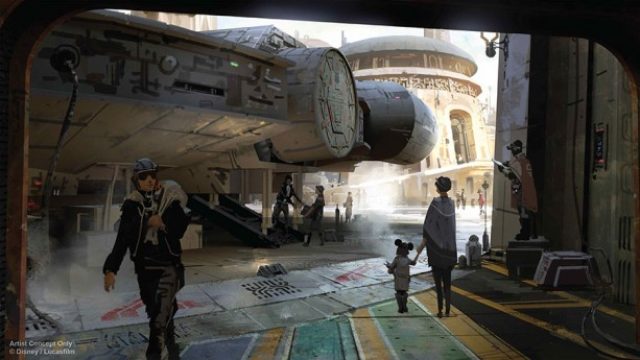 This is the Star Wars Land you're looking for.
After months of super-quick teases and lots of concept images, we've now got our first official taste of what Star Wars Land will look like when it opens up at both Disney World (in Hollywood Studios) and Disneyland (in… Disneyland). Announced during the Disneyland 60th special Sunday night, Harrison Ford took to the stage to remind us that Star Wars is "awesome" (his exact word) and then showed us what's in store for us when these expansions are complete.
All along, this new area (in both parks) has been described as an immersive Star Wars experience, and judging from the concept images released, we're going to be living and breathing everything in the galaxy far, far away very soon. Instead of theming the area to an already existing Star Wars planet, Disney — with the help of Lucasfilm — has decided to create a brand new location and looks to be sparing no expense when it comes to details. If these early concept images for the are are crazy good, just wait until we can see it IRL.
It appears as if the area will include two brand new attractions: one, themed around piloting the Millennium Falcon; and the other puts you right in the middle of an epic battle between Force Awakens' Resistance and First Order. Both appear to be maaaaybe motion simulator rides, but it's still very early to tell.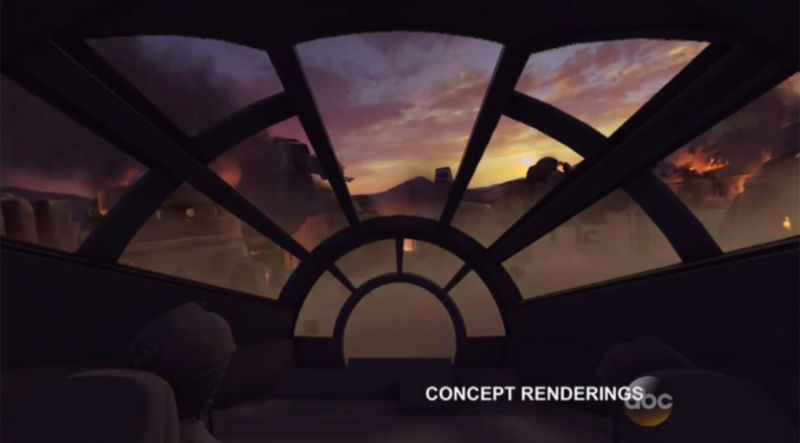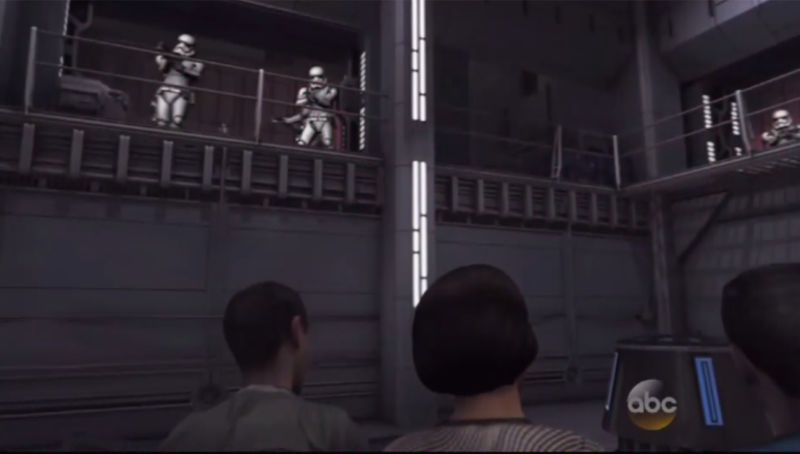 As for the food, there will be a Cantina, and they'll probably sell blue milk. There's also going to be a sit-down restaurant, themed like a nightclub, along with an alien marketplace where you can sample the local flavor.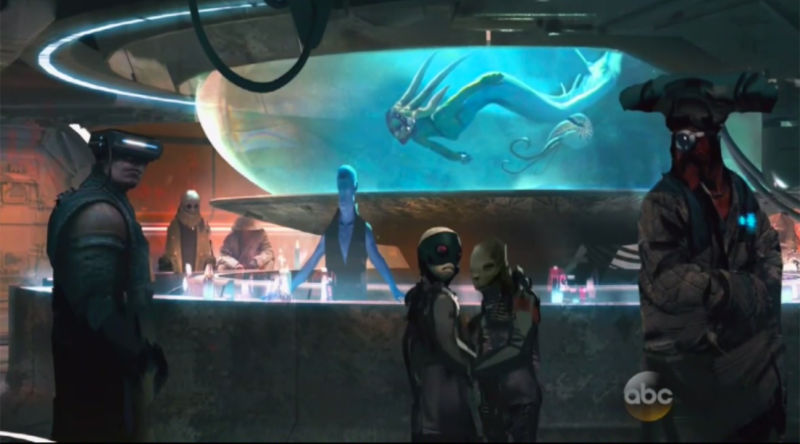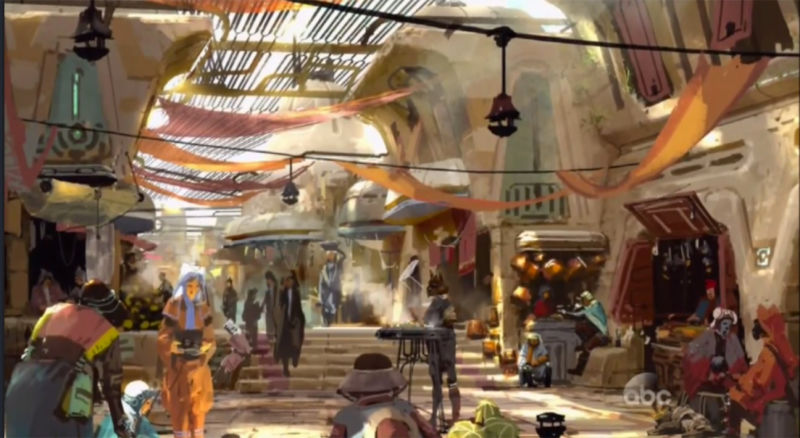 Construction has started on both coasts. However, there's still no date for when this area will be open. There's not even a tentative date yet. It could quite possibly be around the time Episode VIII lands in theaters, and that's still 661 days away. But you know what? For this kind of Star Wars experience, we're willing to wait.