Two AT-ATs just arrived at Disneyland's Star Wars Land, and everyone is freaking out
If you thought you'd never see a real AT-AT in your life, then THINK AGAIN. Progress on Disneyland's Star Wars Land is coming along quite nicely — if you're into large piles of dirt that seem to move ever so slightly every now and then. Aside from the dirt, a few structures have started going up in the space right next to Frontierland, and it's very exciting. While there still isn't much to see, it's clear that now there are now, drumroll please….AT-ATs.
Or, for those maybe not well versed in Star Wars vehicles, those giant things from Empire Strikes Back: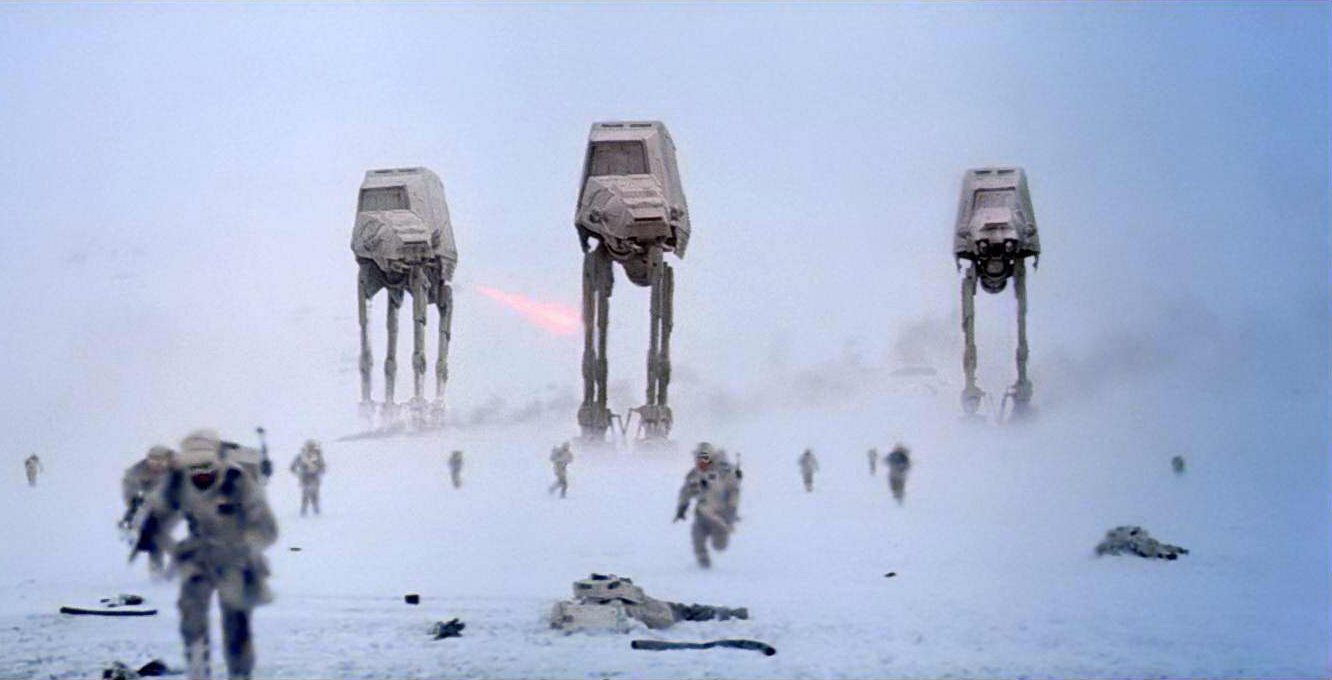 The whole area of Star Wars Land is closed off to the public (obviously), but if you happen to stand at just the right spot in the Mickey and Friends parking structure at Disneyland, you can clearly see in the area. As you can probably guess, many guests to the park linger in the parking garage to check out construction of the area (I will admit I am 100% guilty of doing this every time I am at Disneyland).
It's from this vantage point that visitors realized that there's a new building up, and inside the building are AT-ATs.
https://www.instagram.com/p/BRrWoVbAbb4
https://www.instagram.com/p/BRrYw95jT9h=hidecaption=true
false
It certainly appears that these AT-ATs are so big, they were built first, and then the building will be constructed around them. Supposedly, they'll be part of the new dark-ride (aka, an indoor ride) that will simulate a real Resistance battle. Sign us up.
Or the attraction will be like an AT-AT petting zoo or something, IDK, but whatever it is, it already LOOKS AMAZING. Disney also went ahead and released their own sneak peak at the space. Important questions: ARE THE AT-ATs GOING TO ACTUALLY MOVE?
https://www.youtube.com/watch?v=C8ynJPoAKTI?feature=oembed
Star Wars Land is slated to open sometime in 2019, and it cannot get here soon enough.