Forget your Barbie Jeep — you can now ride around your driveway in a "Star Wars" landspeeder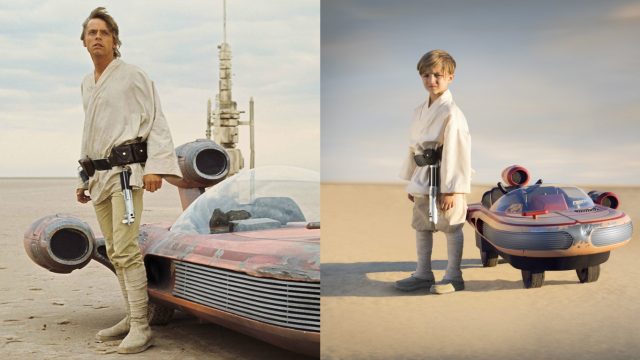 Get your childhood on the phone, because it is going to be so jealous. The pink Barbie Jeeps of your childhood are, like, totally '90s and you might as well go ahead and forget about them. This is the year 2017, so we need a ride fit for 2017. Like, say, a tiny lil replica of Luke Skywalker's Landspeeder from Star Wars.
Yes, you read that correctly. If you really want to travel around in style (up and down your driveway), start saving your pennies because the Landspeeder is coming and we, and all the small children we know, are so ready for it.
https://www.youtube.com/watch?v=EhnBSkIKQwQ?feature=oembed
On a scale of 1 to 10, we're roughly 12 parsecs jealous of these kids.
Radio Flyer — of the red wagon fame — debuted these brand new vehicles at San Diego Comic-Con, and don't worry, we asked about the first question on your mind: WHAT IS THE WEIGHT LIMIT?? It is 130 pounds, so yes, even though it's probably not encouraged, big kids can squeeze behind the wheel, too. However, it only travels about 5mph, not at lightspeed, so it's going to take you a while to get to wherever you're going.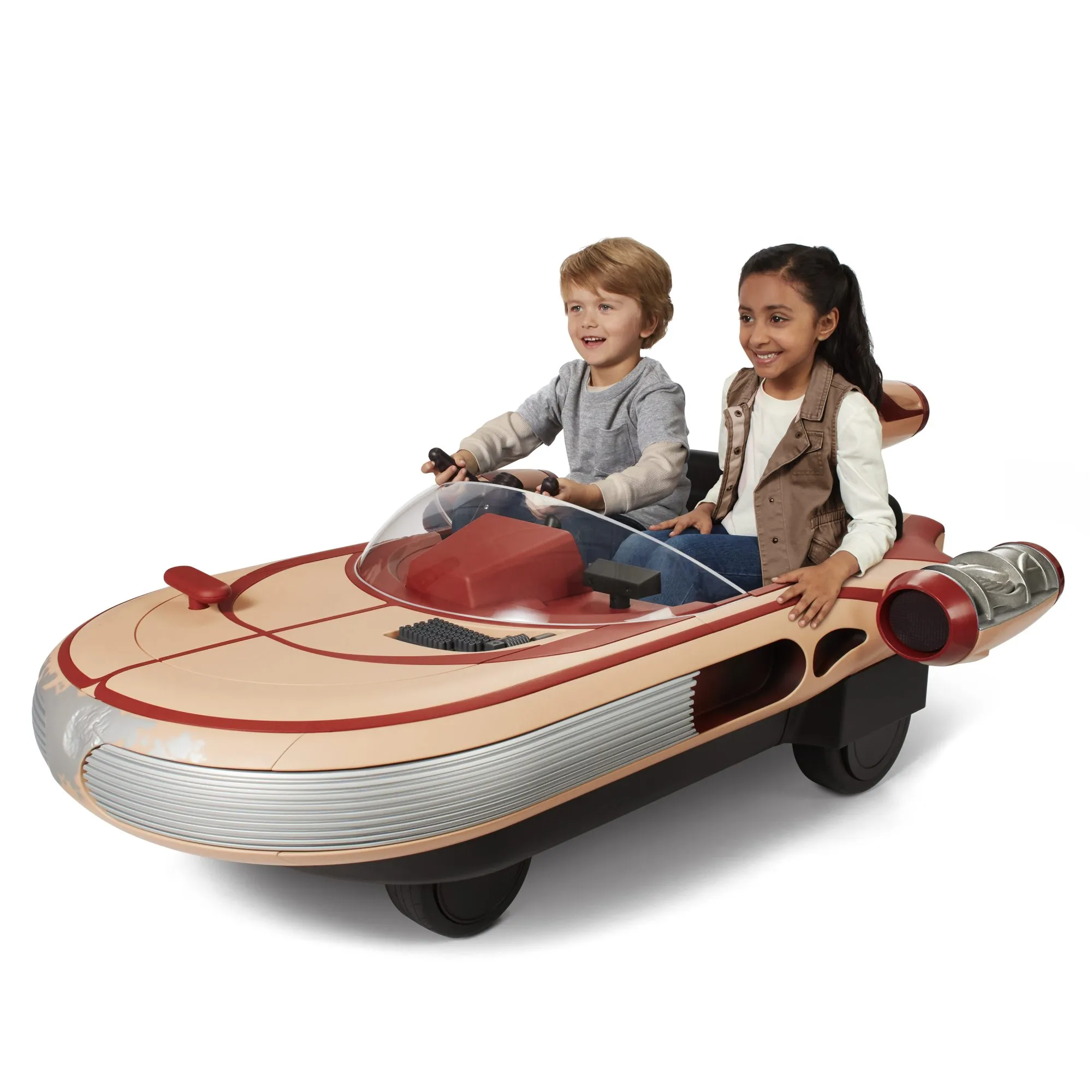 According to the press release for the Landspeeder, it "was designed with features mirroring that from the film, modeled after the sand-packed and sun-faded X-34 craft from Star Wars: A New Hope. It features scuff marks on the hood, a dashboard that lights up just like Luke Skywalker's and R2-D2 sounds and lines from the movies."
As for where you can get one (or a few) of these for yourself and/or some children you know, the Landspeeders are available for pre-order right now online and at ToysRUs.com, and will ship to the United States, U.K., Canada, Germany, Switzerland, France, Italy, the Netherlands, and Poland starting on September 1st. Sure looks like Christmas is coming early this year.