The title for "Star Wars: Episode VIII" is here, and we are screaming forever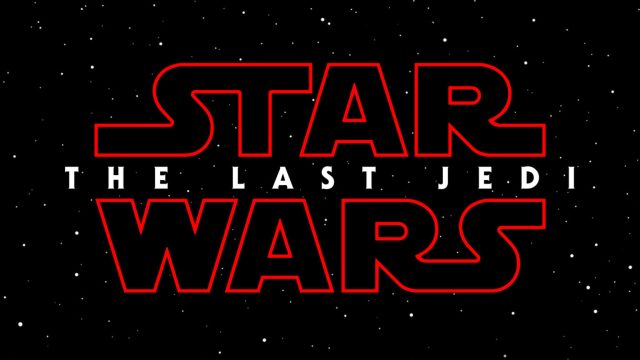 The Force is officially with us because we FINALLY know the title for the next Star Wars movie! The holidays may be over but Disney continues to be the gift that keep on giving. In a press release this morning, they announced that the newest installment would be called — drumroll, please:
 Star Wars Episode VIII: The Last Jedi.
For serious fans of the franchise, the title The Last Jedi is a very ominous title. If you recall, the crawl at the start of The Force Awakens reads,
"Luke Skywalker has vanished. In his absence, the sinister First Order has risen from the ashes of the Empire and will not rest until Skywalker, the last Jedi, has been destroyed.
The official twitter for the franchise tweeted the news:
The press release was a heartfelt letter to fans, explaining: "We have the greatest fans in this or any other galaxy. In appreciation of the fans, we wanted them to be the first to know the title of the next chapter in the Skywalker saga: STAR WARS: THE LAST JEDI."
The Last Jedi writer and director Rian Johnson confirmed the news, tweeting that he was relieved and excited to be finally sharing the news with the public. false
While we're seriously excited about the title, we're very nervous for our beloved Luke Skywalker. With Han Solo dying in The Force Awakens and the death of Carrie Fisher, who played our feminist icon General Leia Organa, we're already bracing ourselves for way more Jedi heartbreak.
We still have another eleven months to speculate and theorize what the title actually means, as the film opens on December 15, 2017. While the cast has yet to speak out about the title, we'll be glued to Mark Hamill's Twitter and Instagram accounts, hoping he can reassure us that Luke lives!