The good news is that "Star Wars: Episode IX" a release date, the bad news is it's SO far away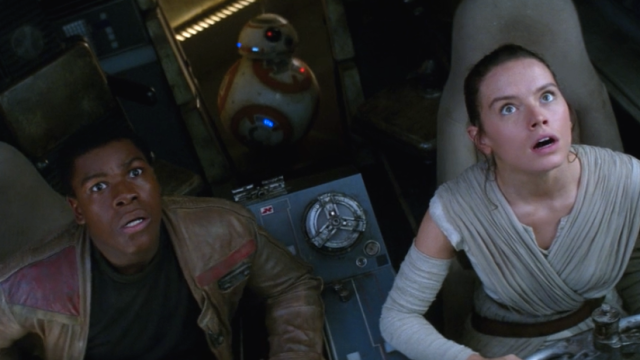 Grab your calendars, because you've got an important date to pencil in. Disney and Lucasfilm have announced the release date for the, still untitled, Star Wars: Episode IX. This is the movie that's going to close out the current trilogy with Rey, Finn, Poe, BB-8, and everyone's favorite troublemaking son, Kylo Ren.
With Force Awakens dropping in December of 2015, and Last Jedi scheduled for release in December 2017, you might think Episode IX will be making its way to us in December of 2019. But nope, it's slated to hit theaters in a different month, May.
? Star Wars: Episode IX will blast into theaters, and our hearts, on May 24th, 2019 ?
This is a return to the ~normal~ Star Wars release times. A New Hope was released in May of '77, same goes for Empire Strikes Back and Return of the Jedi. And also Phantom Menace, Attack of the Clones, and Revenge of the Sith. All released in May. It was Force Awakens that originally broke the mold. Last Jedi was actually going to return to this May trend, and was initially announced to have a release date of May 2017 (which would have been SO CLOSE TO RN). But, it was eventually pushed back to December.
There's always a chance that Episode IX could also be moved, but you know what, we'll cross that bridge when we come to it.
So go ahead and synchronize our watches and droids, the countdown begins now: The movie's only a mere 760 days away!!