It's time to talk about the fact that the new "Star Wars" actor for Chewbacca is a very attractive man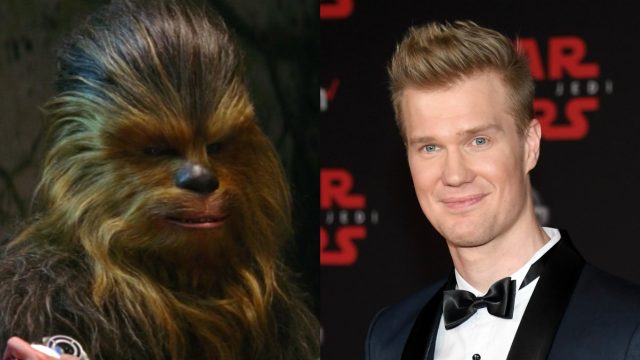 For forty years, Star Wars fans have recognized Peter Mayhew as the most beloved Wookiee, Chewbacca, in galaxies near and far, far away. But since 2014, another actor has been quietly been sharing the role of Chewbacca with the 73 year-old Mayhew. Since The Force Awakens, Finnish actor and former basketball player Joonas Suotamo has served as a body double of sorts for Mayhew, playing Chewie during action sequences in The Force Awakens, The Last Jedi, and presumably the Episode IX. But in May, he'll be completely taking the reigns, playing the Wookiee in the young Han Solo standalone film, Solo: A Star Wars Story.
Now, as Chewbacca is a Wookiee, and Wookiees are very furry creatures, chances are you've only ever seen Suotamo looking like this:
But friends, I'm here to tell you that he doesn't actually look like a Wookiee in real life…and (no offense Chewie) is actually gorgeous in real life. Bet you didn't think you'd ever be attracted to Chewbacca, but here we are. Over the weekend, Suotamo attended the world premiere of The Last Jedi and, boy, have we been missing out.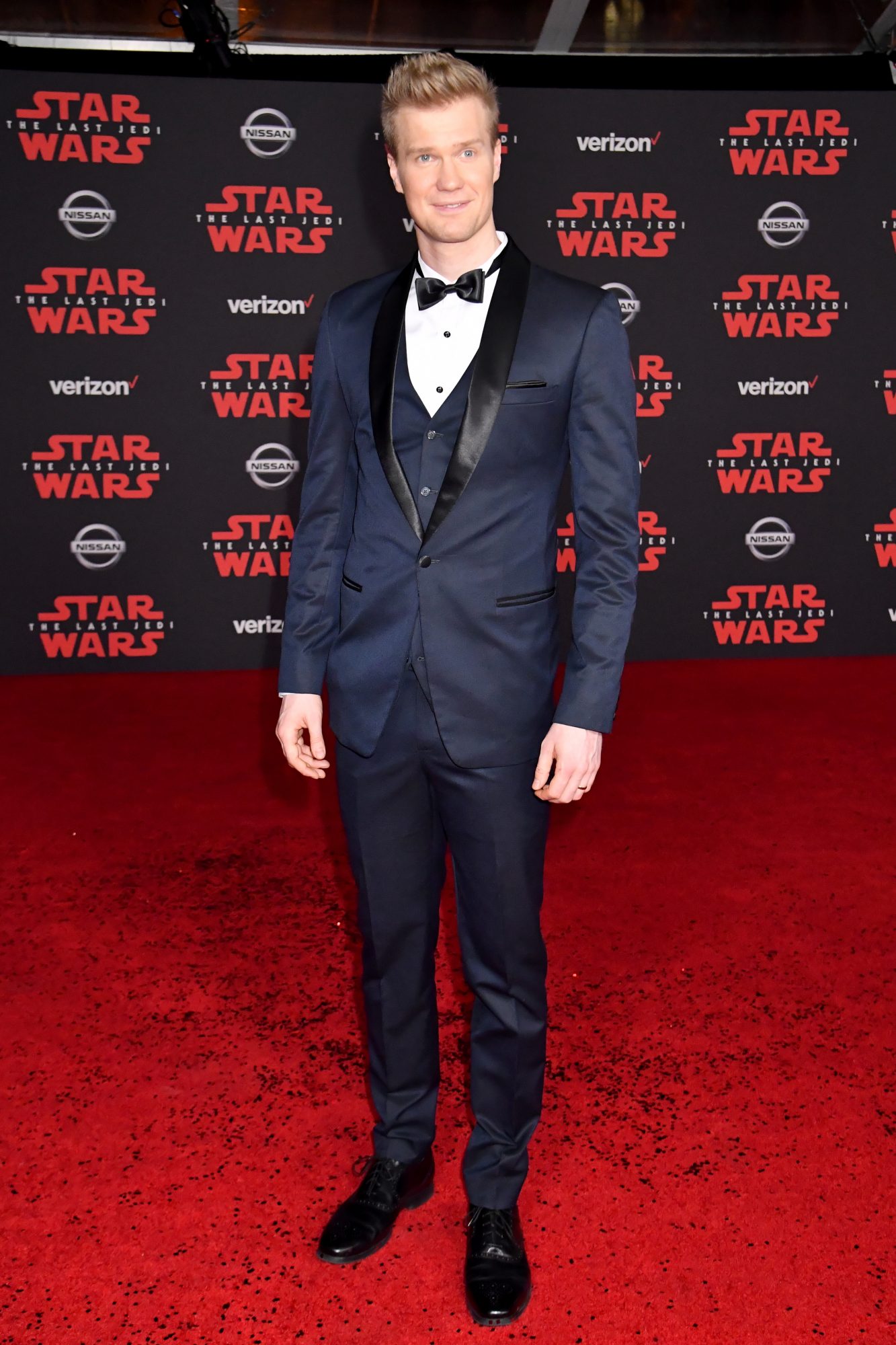 Suotamo was clearly thrilled to be a part of this brand new trilogy. He took to Instagram to share his excitement for The Last Jedi, alongside a photo with Lupita Nyong'o, John Boyega, and Kelly Marie Tran. He wrote, "Since 2014 I've been keeping relatively quiet about being a part of this awesome group of talented people. After 3,5 years, I feel like the wait is over and I want to share my joy with all of my awesome followers! You guys are the best! I hope you enjoy Star Wars: The Last Jedi to the fullest and may Chewbacca's roar carry on and on!"
He is just so tall.
While Suotamo has been relatively mum about his time working on Star Wars, now that he gets to officially take over the role for Solo, we'll probably be hearing a lot more from the actor in coming months. And like the rest of the cast, it seems he's obsessed with Star Wars.
Here he is with the OG Wookiee himself:
Naturally, he can't get enough of Poe Dameron:
And if he wasn't adorable enough, Suotamo and his fiancée had the most adorable Star Wars-themed pregnancy announcement:
But while he's spent the last few years playing a native of planet Kashyyyk, Suotamo never forgets to show Finland some love:
https://www.instagram.com/p/BcXT_eSANkd
It's true — even Wookiees are obsessed with Stranger Things:
https://www.instagram.com/p/BbaXxvZA_3q
And finally, Suotamo is the Chewie who caused a galaxy-wide scandal with this crime on Porgs:
See Suotamo in action alongside Peter Mayhew as Chewbacca in The Last Jedi, which hits theaters on December 15th, and watch Suotamo make his solo — pun intended — debut as Chewie when Solo: A Star Wars Story hits theaters in May.