We're hitting the beach ASAP in these brand new "Star Trek" *Trekinis*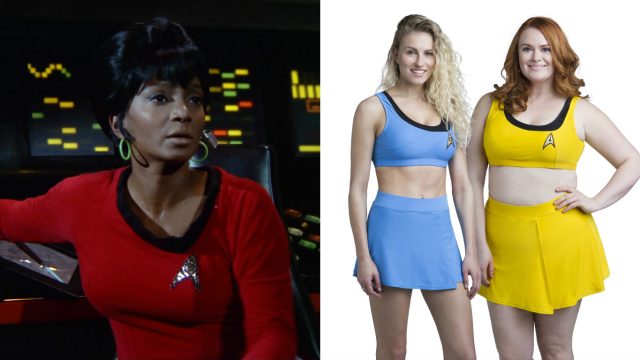 Whether you want to admit it or not, the warmer weather is slowly creeping up on us and that means it's almost time to head back to the beach. Or the pool. Or just sit on the balcony of your apartment for a 'lil fresh air. Or even sit on your couch and keep binging Netflix, because seriously, you do you.
So wherever your warm weather adventures take you, one thing is for certain, you're going to need to dress the part for sunny days. Knowing that we need to add another new swim suit to our ever growing collection, ThinkGeek has just rolled out a brand new collection of Star Trek Trekinis, and you're going to want to beam them into your shopping cart immediately.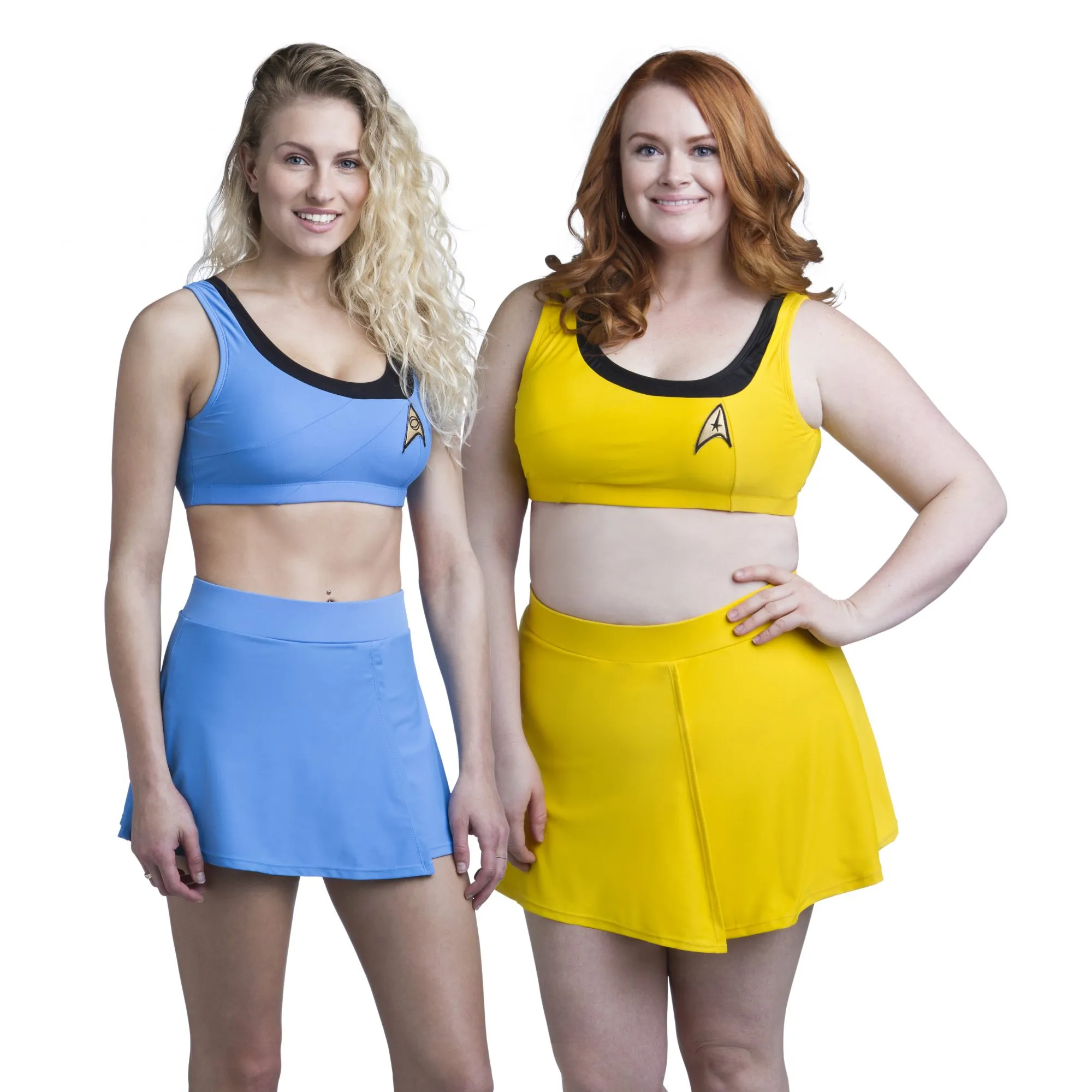 ThinkGeek already has a line of amazing Star Trek suits, but these are a brand new design, and also *two-piece* suits. Every body is a bikini (or, takini) body, and ThinkGeek knows that so the sizes run from small to 4X, and come in all your favorite classic Star Trek tried and true colors.
So sure, go ahead and be BOLD and snag the red. (But be SUPER careful, okay?)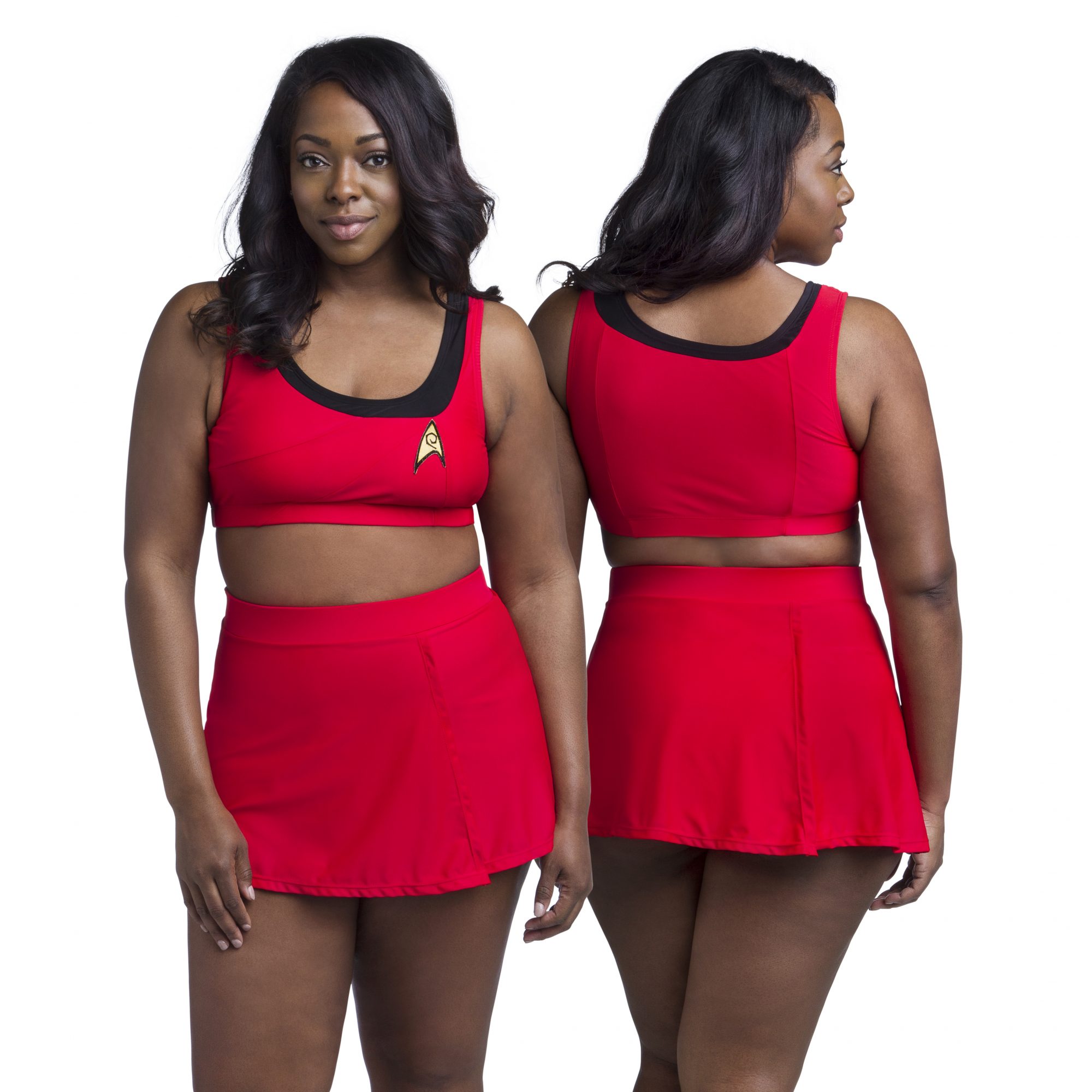 As ThinkGeek writes on their website: "This line comes in a variety of colors and sizes, so you can be sure to match your favoritecharacter from the original show. The Trekinis incorporate uniform-accurate details and a retro-inspired design that is Away Team tested and Starfleet approved."
Whatever kind of planet your headed to next, make sure you have the proper swim attire. Each piece is sold separately for $29.99, and you can snag one (or all of them) right here.